SOUTHWEST TERROR FEST 2015 Bulletin: GATECREEPER to Decimate the Southwest!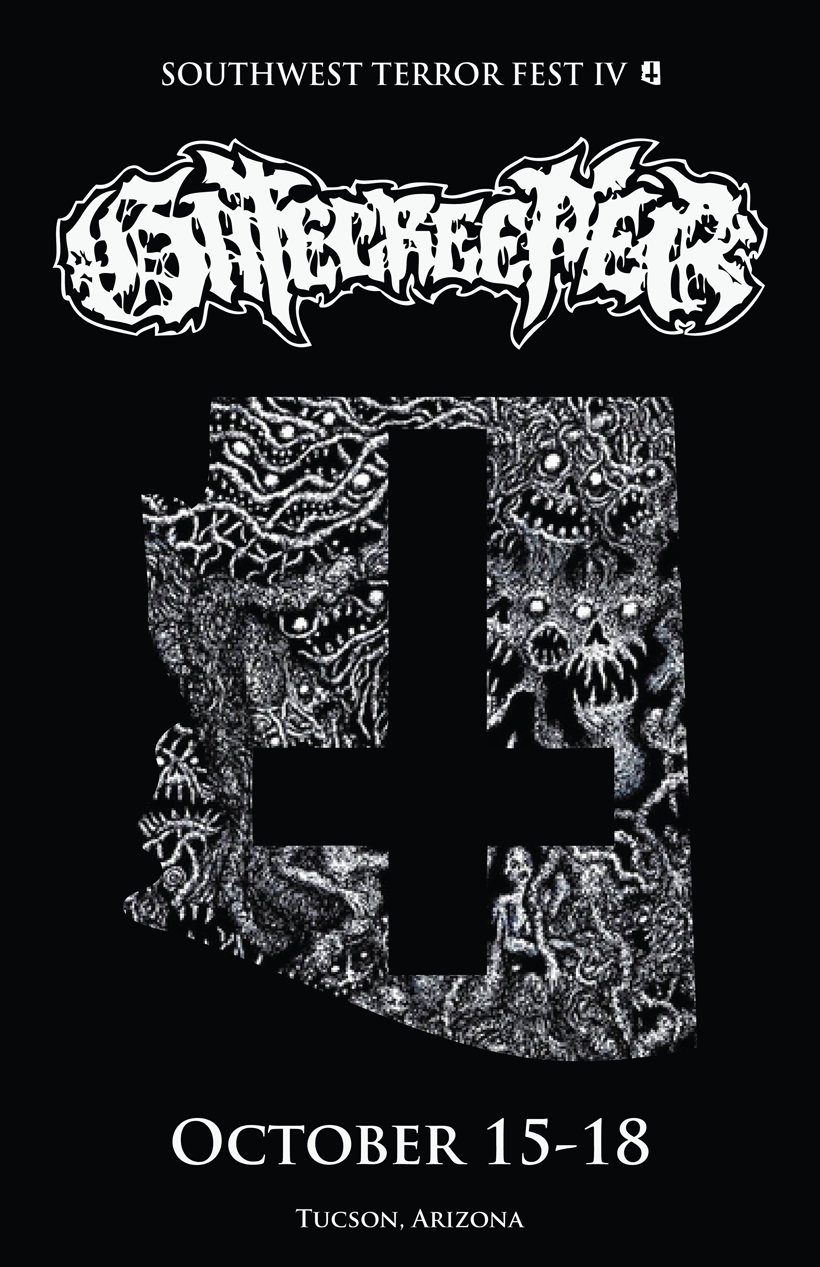 The year has only just begun, but you should already be planning your attendance at one of 2015's most sonically destructive fests! We've got another sneak peak at this year's Southwest Terror Fest IV...GATECREEPER has confirmed as one of the bands you'll see on Oct. 15th to 18th…SWTF IV is shaping up to be mind-blowing, and we've got an exclusive on the details, so stay tuned to CVLT Nation for further announcements! Also check Gatecreeper's upcoming tour dates below…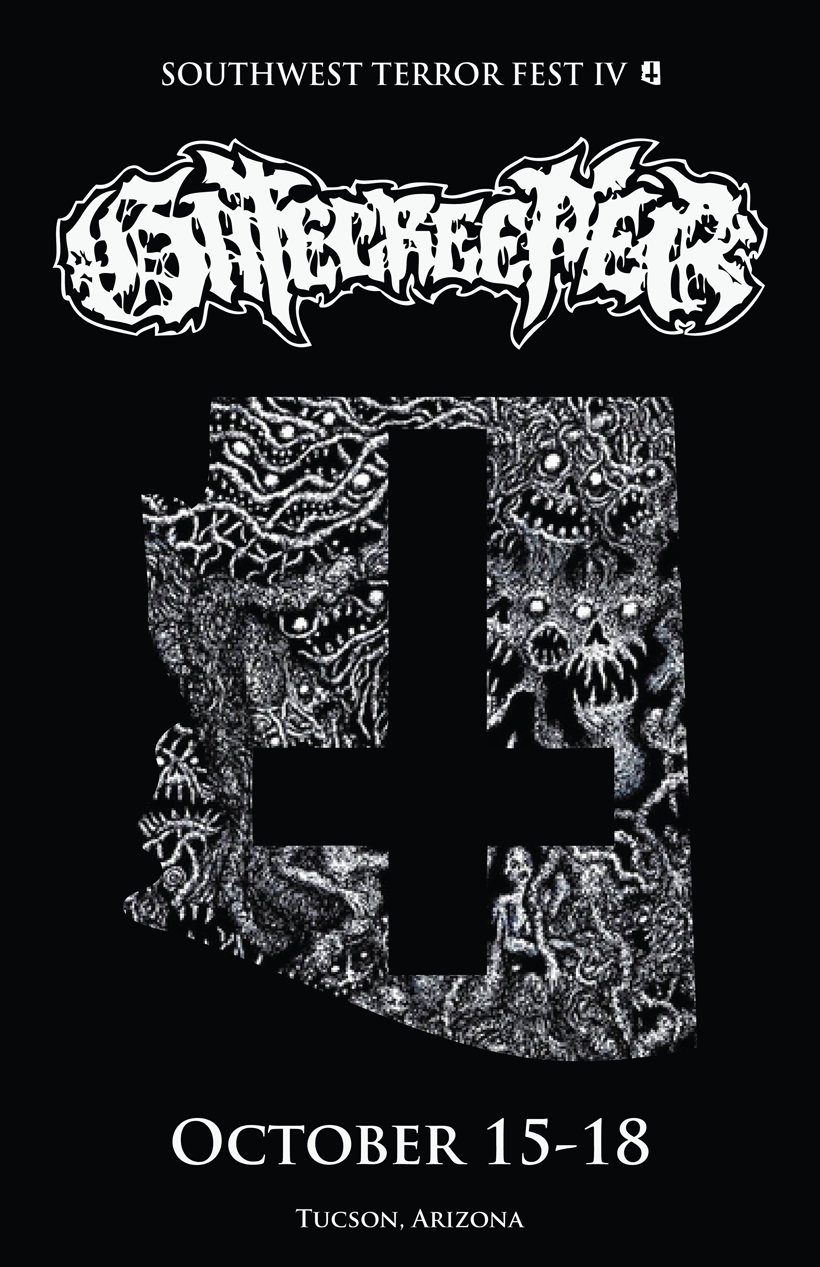 GATECREEPER TOUR DATES:
March 4th- Tucson, AZ @ Club Congress w/ Sex Prisoner, Sorrower and Get A Grip
March 5th- Orange County, CA @ TBD
March 6th- Fullerton, CA @ Programme Skate Shop w/ Skinfather
March 7th- Los Angeles, CA @ TBD
March 8th – Bakersfield, CA @ Munoz Gym w/ Cease
March 9th- San Jose, CA @ San Jose Rock Shop w/ Spinebreaker, Cease, Worship and Subcreature
March 10th- Portland, OR @ The High Water Mark w/ Vastation and Shroud Of The Heretic
March 11th- Seattle, WA @ The Highline
March 12th- Boise, ID @ Crazy Horse Bar
March 13th- Salt Lake City, UT @ Blank Space
March 14th- Flagstaff, AZ @ House Show
Enjoy this post? Donate to CVLT Nation to help keep us going!