Sleazy Rider Returns…
Premiering DEATH WHEELERS "I Tread On Your Grave"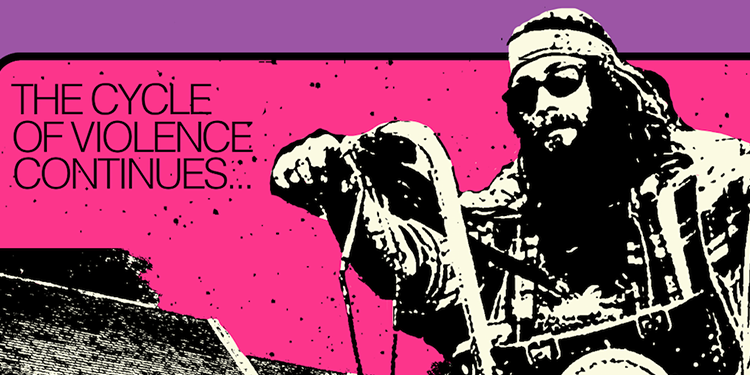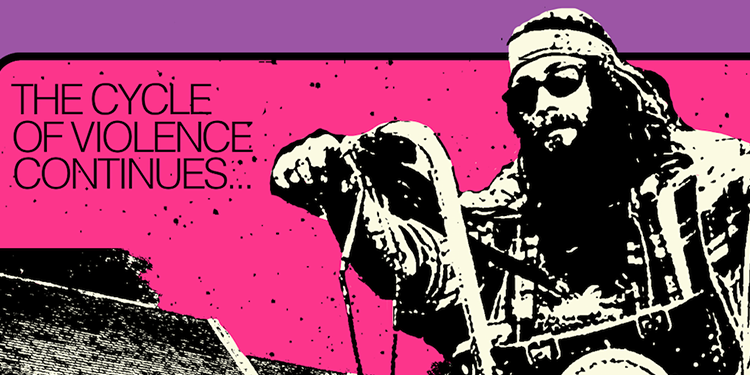 There's a new record about to hit the streets from the Quebecois undead bikesploitation horde known as DEATH WHEELERS. This crew spews out rotting rock n' roll that makes you want to ride into Hell's horizon. Their new LP, I Tread On Your Grave, will be available on LP, CD and download on May 11th via RidingEasy Records, and you can pre-order it right here! Today we're stoked to be streaming the first track off this sick record, the title track "I Tread On Your Grave." DEATH WHEELERS are taking us on a wild ride through a psychedelic b-movie landscape…they've even devised a plot:
Decimated in 1972 by local authorities, all members of The Death Wheelers, a notorious motorcycle club, have been buried at the Surrey cemetery. But the time has come and they have risen for their last ride. They're back from the grave and they're hungry for blood! Nothing can stop this gang of living dead from recruiting new members as they travel coast to coast to find the filthiest, nastiest, trashiest individuals to join their ranks. Their goal, assemble a legion of 13 "discycles" (disciples+cycles) to seek revenge on the pigs that dismantled the club and send them to their graves. The cycle of violence continues…
Right now hit play on our stream of "I Tread On Your Grave" and make sure you stay tuned to RidingEasy for more about this release…
Enjoy this post? Donate to CVLT Nation to help keep us going!