The Sickest UADA Footage You Will See This Year!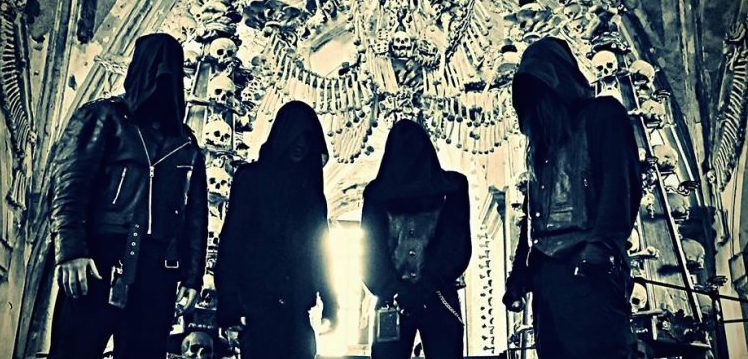 UADA is the fucking bomb and they totally blew our minds last year at the NWTF. This video by Riff Underground that captures them in London performing Natus Eclipsim live IS NEXT FUCKING LEVEL UNREAL!!! It's your turn to check out this intense footage of this vicious band wrecking shop!
Follow Riff Underground on Instagram // Youtube
Photo by Eisenwald/Boutte' Photography & Design
UADA //  Wolvhammer Tour
6/21 Raymond WA @ Thirst for Light Festival Red Hawk Avalon**
6/22-6/23 Rapid city SD @Stygian Rites Festival Hay Camp Brewery
6/24 Minneapolis MN @ Lee's Liquor Lounge
6/25 Winnipeg MB CA @ Park Theatre
6/26 Saskatoon SK CA @ Vangeli's Tavern
6/27 Edmonton AB CA @The Temple
6/28 Calgary AB CA @ Distortion Live
6/29 Vancouver BC CA @ Rickshaw Theatre
6/30 Seattle WA @ Studio Seven
7/1 Portland OR @ Tonic Lounge
7/2 Oakland CA @ Opera Metro
7/3 Los Angeles CA @ Club Bahia
7/5 San Diego CA @ Brick by Brick
7/6 Anaheim CA @The Doll Hut
7/7 Tijuana MEX @ You Revolution
7/8 Ensenada MEX @ Ables Bar
7/9 Phoenix AZ @ Club Red
7/10 Gallup NM @ Juggernaut Music
7/11 San Angelo TX @ TBA
7/12 San Antonio TX @ The Guillotine
7/13 Austin TX @ Come and Take it Live
7/14 Houston TX @ The Concert Pub North
7/15 Dallas TX @ Renos Chop Shop
7/16 Oklahoma City OK @ 89th Street
7/17 Denver CO @ Roxy Theatre*
* – without Wolvhammer
** – without Wolvhammer/The Black Moriah
Enjoy this post? Donate to CVLT Nation to help keep us going!