NADJA – Songs for Wong Kar​-​wav Review + Stream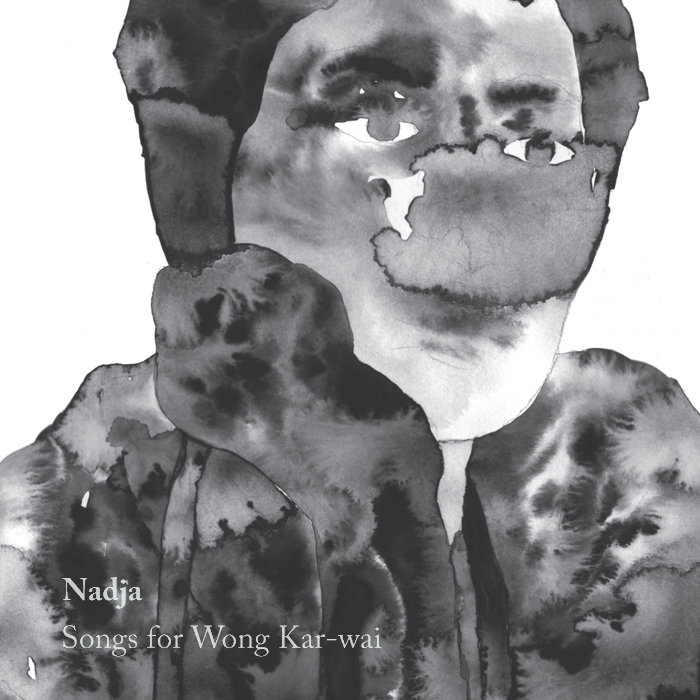 With the steady decrease in output from Jesu and the demise of Black Boned Angel, it appears now obvious that the pinnacle of world "doom-gaze" and of industrial drone is now represented by Nadja. The duo of Aidan Baker and Leah Buckareff at this point appears to be releasing at least one album a year, never ceasing to amaze in the quality of the output, and constantly littering the underground with an endless string of EPs, singles and collaboration works every year, which just enhance further the mysticism and magnetism of this incredible audio-sensory project that is now about to approach fifteen years in existence. In the wake of the band's absolute state of grace that has now lasted for at least two years (since they released the colossal Dagdrøm), comes this new and mind-melting EP titled Songs for Wong Kar​-​wav, that just confirms once again with out a shadow of a doubt what a force to behold Nadja have become over the years. Songs for Wong Kar​-​wav is A 5-track EP inspired by the films of Wong Kar-wai, released in conjunction with a biographical fanzine featuring paintings based on stills from Wong's film by Manfred Naescher, and is part of the Wist Editions series from Wist Records.
As you can see, once again the duo's work is highly conceptual and elevated in its intellectual substance. Nadja never cease to amaze in their staggering inspirational reach, which can stretch far beyond what most "metal" bands can aspire to, while also never failing to threaten the listener with a mammoth barrage of doom metal riffs. Their music is always accompanied by alien and shapeshifting conceptual content that greatly enhances the music, almost as if the music itself is the soundtrack to a psychological documentary, the band is trying to present to the listener without the visual element. With "Cop223" being the sole "minimalist" moment in the work, in which acoustic passages and sparse tribal percussions gently lull the listener into trance-like state, the rest of the songs are – at different degrees of intensity – a real test of strength for the listener's bone structure. Nadja's crushing shoe gaze abrasions are no mystery at this point, but the band is also very playful with their own aesthetic and pic and chose when and how to somministrate this suffocating heaviness to the listener. In this case, while there are plenty of skull-fracturing episodes in this EP (mainly "All Memories Are Traces of Tears" and the final "2046B"), most if is made of moments and phases. Moments in which glitch-laden ether and placid reverb-drenched meadows of sound get cracked open by thunderstorms of ultra-distorted noise, pounding drum machines and crushing guitars. Other moments, like the opener "2046A" and "Cop663," are abstract and futuristic super-structures of tension and static that shimmer in a ghostly light while black tar pours down their sides and furious winds of electrified reverb and feedback blow through their colossal internal structure, as if they are lonely monoliths being slowly consumed by endless and raging winds. Once again, Nadja have proved to us that imagination can be boundless and that the power of static, electricity, and current can be great when sculpted with the masterful powers of the intellect. Get Songs for Wong Kar​-​wav here.
Enjoy this post? Donate to CVLT Nation to help keep us going!