Looking for some death metal that will give you the opportunity to claw at your living room ceiling while shrieking in rage? Then look no further than the new album from RUINAS called Ikonoklasta. This collection of short and brutal songs is going to open up the one-person pit of your nightmares and any damage sustained by your living room will be fucking worth it! The riffs are rampaging and the beats are blasting and RUINAS is here to decimate your existence! It comes out on March 20th via Spikerot Records – pre-order it here. Right now, hit play on our exclusive stream of the full album below…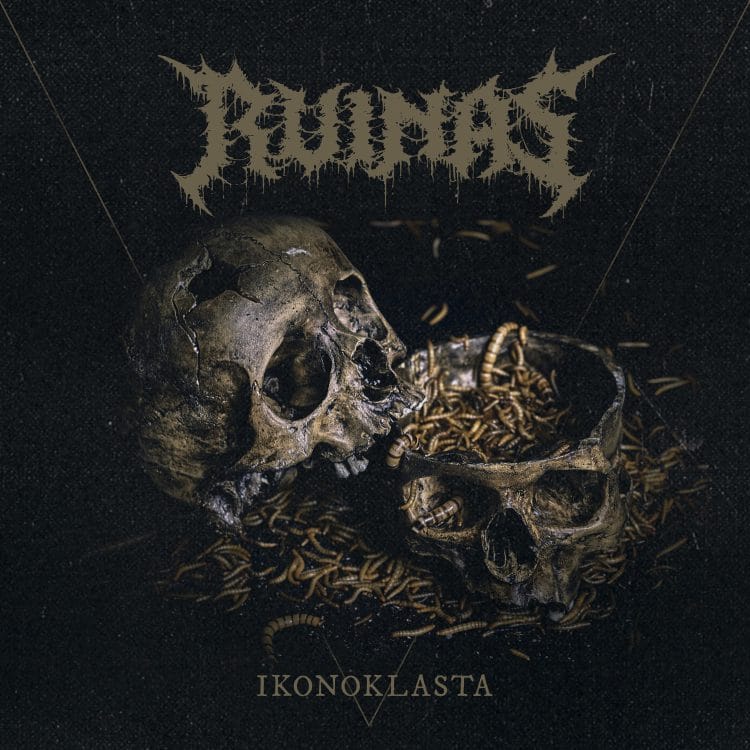 Recorded and mixed by Brais Landeira at The Ocean Studios, Ferrol, Galicia (Spain).
Mastered by Scott Hull at Visceral Sound Studios, Maryland (USA).