Revelation 6:66 and Paranoid… New Death CVLT Tees!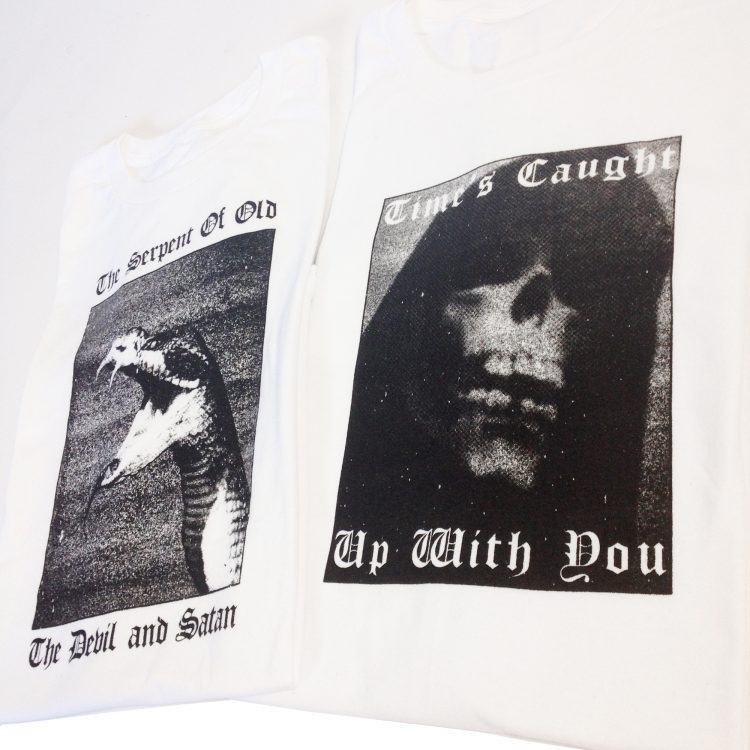 We have two new Death CVLT designs in stock on cvltnationbizarre.com as of today, Revelation 6:66 and Paranoid. We channeled our innermost evil and Sabbath-worshiping selves to come up with these two killer designs, guaranteed to shock and offend wherever you go. Revelation 6:66 is a tribute to one of the only quotes in the Bible referencing Satan's appearance, and Paranoid brings to life some of our favorite Sabbath lyrics. These two designs are hand-printed in the CVLT Nation HQ in very limited numbers, and may never be made again, so we recommend you pick them up now. Each print is unique and has slight variations in color and coverage, and all are printed on high-quality standard fit tees. Ships worldwide!
Enjoy this post? Donate to CVLT Nation to help keep us going!