It's time to spit in the face of everything sacred and turn y'all on to 3 killer releases that are getting me really hyped to be alive right now! On the real, after 10 years of being a part of CVLT Nation, I never get tired of finding new music that's pushing different genres forward!
HUMAN: Delicacies of Extinction
This tape is FUCKING BONKERS and I'm totally addicted to their brand of Punk-infused Death Metal. I can't stand death metal that is created by toxic white males trying to be extra hard! I like my Death Metal to be created by Punks whose politics I can trust! HUMAN had me at their song titles alone. With titles like "White Jesus," I knew this would be the kind of Death Metal I want to slap, and they don't let me down at all! The fact that they are creating their music from a different place than other heads in the genre makes their sound more interesting than most. The name of their tape is Delicacies of Extinction, and FYI there's not one weak moment on this record. All of their songs bang hard as fuck, which only makes me want to have it on repeat all day long. I have said it before and I will say it again—Punks make the sickest Death Metal. Respect due to HUMAN for manifesting the anthem called "Brown Scare." Delicacies of Extinction is a feral rage party in my ears that wants white supremacy to END just like I do!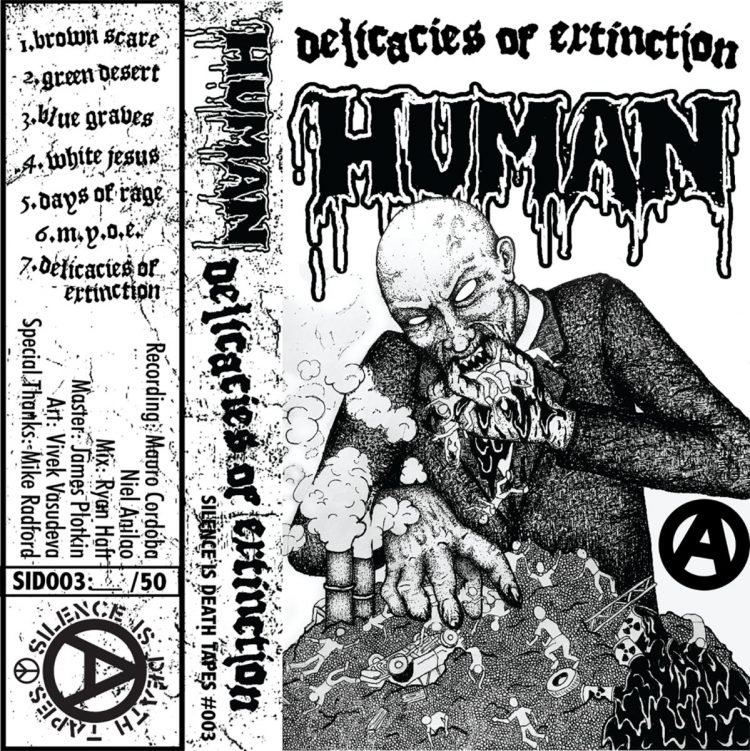 FŌR: The Life Feeding Flame
When done right, Death Doom is one of my favorite genres in the underground. Straight up, FŌR's new release The Life Feeding Flame out now on Nihilistic Noise Propaganda is spot on and then some. The cavernous and monolithic riffs that you will encounter on this record are otherworldly. As I listen to these death hymns I can see the ghosts of my ancestors and the pain they felt as they were tortured. I also can feel the glory they felt as they knew one day their day would come! The grim sonic atmosphere you will encounter on FŌR's new tape is suffocating and captivating at the same time. It's now time for you to enter the dank world of FŌR and allow your reality to be taken over by their twisted reality!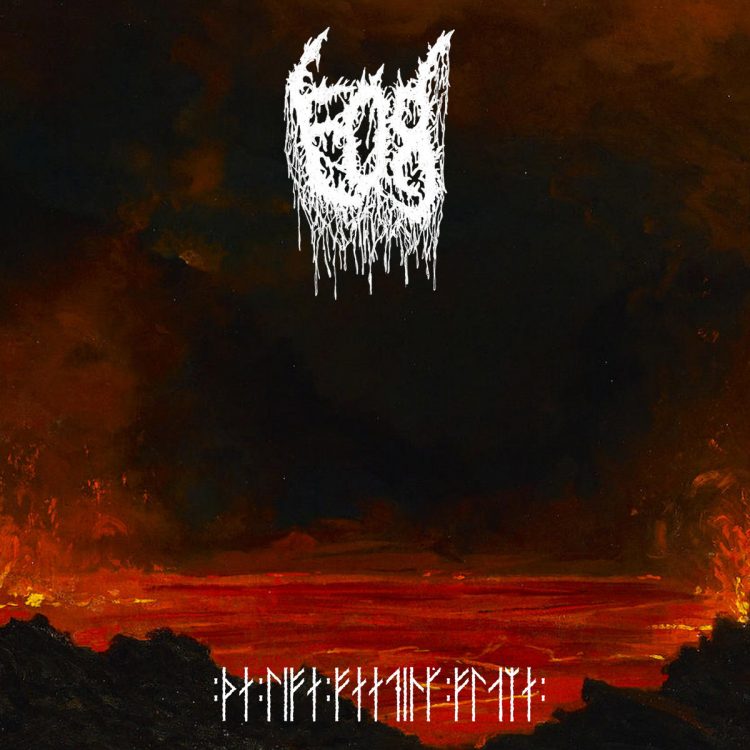 Skadalv: Demo II
Unholy hell this is one of my favorite Black Metal releases of the year and it happens to be a demo. The sonic dirge that Skadalv lays down is fucking rad as Fuck. I love the vocal delivery twisted around the demented riffs. This demo is full of different layers of filth that only become more evident with each listen. I'm interested to hear what comes next from this project because I know it's going to be the BOMB! Skadalv's demo reeks of pain but there is a sense of hope that shines through!