Real Life Transformers:
"Dekotora" Japanese Truck Art!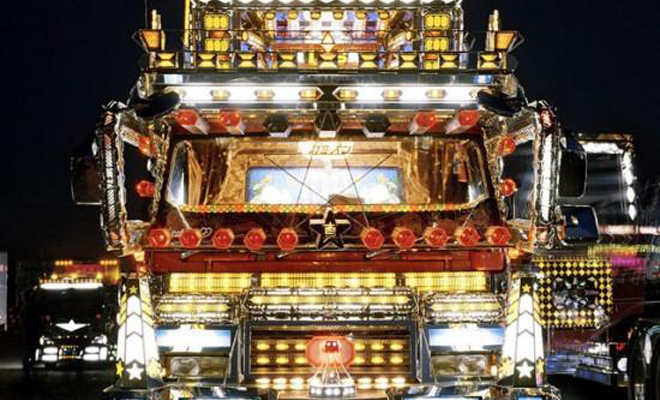 When I think about a country that is on some next level shit, Japan is the first place to come to mind. After traveling there many times, I must say it's one of my favorite places in the world. When I walked the streets of Tokyo, I always felt like I was a part of a living art project. As people, the Japanese know how to express themselves in so many different ways, from their fashion, their food, their architecture or even through their cars. Case in point is how the Big Rig drivers of this country have turned their rides into mobile art shows called Dekotora! When I first saw one, it was like looking at a Transformer come to life…Check out this gallery of Japanese Big Rigs and you will see what I mean!
Enjoy this post? Donate to CVLT Nation to help keep us going!