PREMIERE TRACK: TRAITRS' "Window From The Old House (Nailbiter Remix)"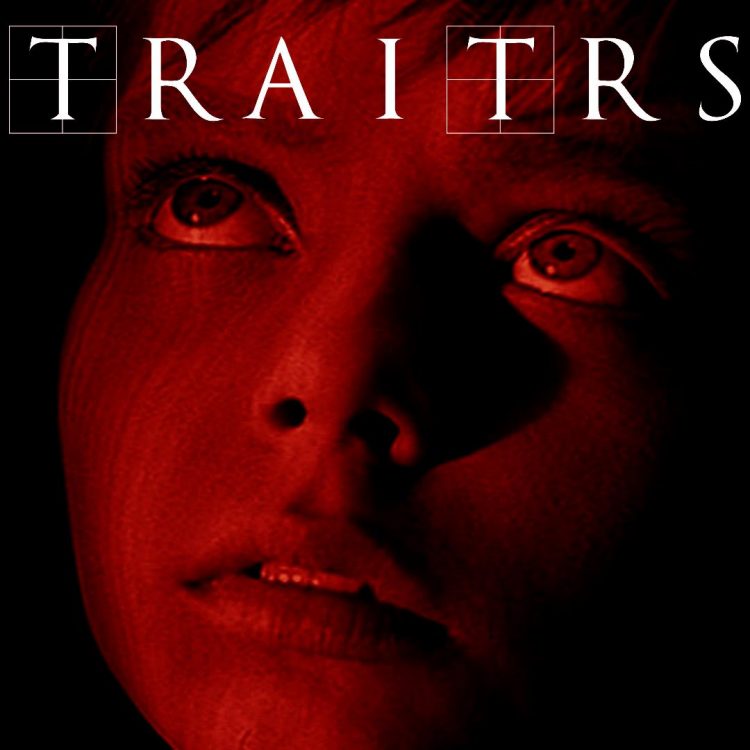 I'm thrilled to premiere a brand new remix track from Toronto-based post-punk duo TRAITRS! "Window From The old House" (track 9 on Butcher's Coin) has been remixed by Nailbiter! Nailbiter is Josh Korody of post-punk band Beliefs, who produced Butcher's Coin. Pleasance Records is now releasing an expanded version of TRAITRS' Butcher's Coin entitled Butcher's Coin RED. The expanded edition includes three brand new remix versions of their songs, of which this is one:
As you can hear, the gorgeously dark, Cure influenced track has been given a fantastic hyper-electro element to it for your dancing pleasure!
Here's what the band has to say about Butcher's Coin RED: "After our summer European tour, I randomly bumped into our producer Josh Korody at a sketchy mall in Toronto and he mentioned taking a stab at doing a Nailbiter remix for one of our songs. We've wanted Josh to remix us for a long time so this was the perfect opportunity. Butcher's Coin Red Edition is a reimagining and deconstruction of some of the key songs on the record with all new artwork. In addition to Nailbiter's grimy, hard industrial house remix, both Shawn and I took the reigns on a song each and reimagined them in an alternate universe..'Thin Flesh (Uncle Frank Remix)' is a driving dance track and 'The Suffering Of Spiders (The Whip And The Body Remix)' is a droney, apocalyptic deconstruction of one of the most upbeat and poppy songs on Butcher's Coin. Since Butcher's Coin introduced some more electronic elements to our sound, it was really interesting to push those boundaries and influences even further. And the idea of writing a song, tearing it apart and putting the battered pieces back together is something I think TRAITRS will do a lot more in the future."
Enjoy this post? Donate to CVLT Nation to help keep us going!