Premiere Streaming: AXIS "Ravine"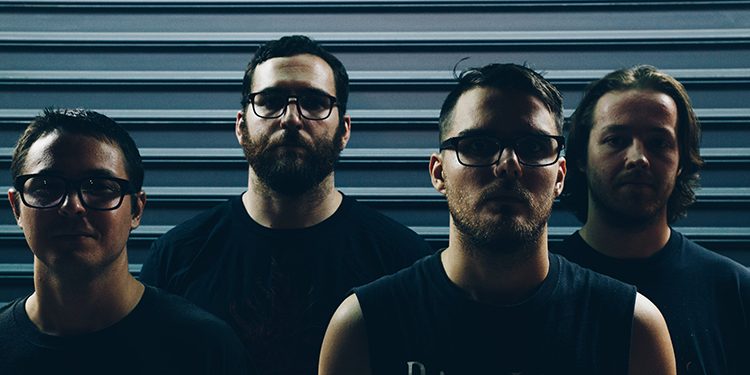 If you're feeling helpless to the darkness within these days, a heavy hit of raging hardcore can be a sort of catharsis. That's where AXIS come in with a relentless sonic genocide of your ear cells – on November 10th, they have a new LP entitled Shift coming out via Good Fight Music. Today we're serving up your auditory punishment in the form of their track "Ravine," which will pummel you into submission once you hit play. You can pick up Shift right here, and read what the band has to sat about the new album below…
The goal with Shift was to write a more dynamic, compelling, emotional album than our last one, Show Your Greed. Writing the collaborative record with Seraph/The Light last year played possibly the largest role in pushing our creative boundaries. We also drew influence from a much wider breadth of artists like Knut and Harkonen – a lot from that diverse Hydrahead catalog found their way into our psyche, along with more unlikely influences like Shellac and Drive Like Jehu.

Since a year or so prior to Show Your Greed, Rafael Morales was our singer and frontman. On this record and from now on it is the remaining four of us, with our guitar player Dylan Downey assuming vocal duties. Having a demanding creative outlet while trying to maintain some semblance of a normal life often feels impossible. All of us have our own personal relationships, professional and creative goals outside of Axis, and after our European tour in February, Raf ultimately decided to step back and focus on the other important aspects of his life. He will forever be our brother. This is what the bulk of Shift is about; striving to maintain that balance of everything we hold dear.
Enjoy this post? Donate to CVLT Nation to help keep us going!