Premiere Streaming: ASEETHE / OBSIDIAN SWORD 'Cast In Ruin' Split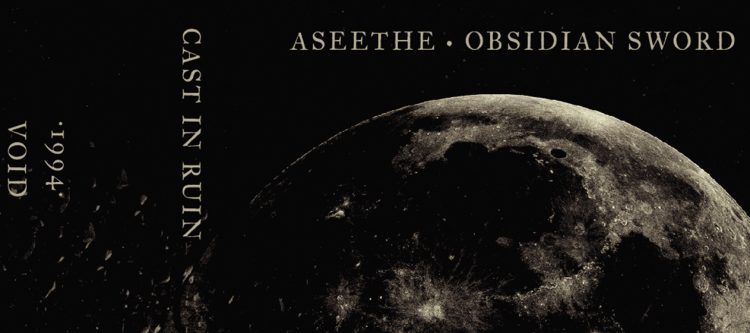 Hand of Death Records has a cassette set to release tomorrow, and it's one that you won't want to miss if you are a fan of absolutely crushing doom; it's name is Cast In Ruin, and it comes via the lethal combination of ASEETHE and OBSIDIAN SWORD. This split is fucking HEAVY, and we are as happy as asphalt under a steamroller to be streaming it in full for you below! Cast In Ruin is 25 minutes of skull-shattering doom, and it's limited to 100 copies, so get your hands on one quick before they're gone – you can pick it up here.
Enjoy this post? Donate to CVLT Nation to help keep us going!