While the lines between metal and punk blur more heavily by the month, one of the persisting divides between these umbrella genres is that metal is generally more insular, while punk is generally more collective and community-oriented. And while many bands have ventured to fuse these genres stylistically, Louisiana's Thou have dived headlong into the heaviest of metal subgenres while remaining wholly dedicated to a more punk-aligned ethos combining a DIY principle and a cooperative artistic mentality that manifests in their frequent use of collaboration–recently, they've collaborated with Emma Ruth Rundle, Silver Godling, Mizmor, among others–and in their heroic dedication to paying tribute to their influences, including Nirvana, Soundgarden, Black Sabbath, Alice in Chains, The Cranberries, and Fleetwood Mac. Despite a career ascension that has made them on of the most important bands in heavy music, Thou have never lost their small-band focus, still planning their own tours, still playing small venues, still dedicating energy to promoting social causes, and still taking time to pay respect to their stylistic predecessors.
At this point in their career, humble though they may be, Thou has amassed enough of a following and established enough of an influence that they themselves are in the predecessorial position, musically and philosophically. If the metal world is a colony of aspens, Thou, once saplings themselves, have now become a root system of new trees and branches, six of whom now stand together to pay their own respects to Thou, as Thou has done before them. Saint Paul, Minnesota's Riff Merchant label has called on like-minded, equally brilliant bands to participate in a Thou tribute album entitle Heavier Than Thou, the proceeds of which will go to House of Tulip, a New Orleans organization that "provides housing and other supports to members of the Trans and Gender Non-Conforming Community." Releasing one track weekly, the revealed songs so far have been covered by Aseethe, Sunrot, and Cloud Rat.
Now, Cvlt Nation is grateful for the privilege of premiering track 4, "Into The Marshlands," from Thou's Heathen, covered by the almighty Cowardice.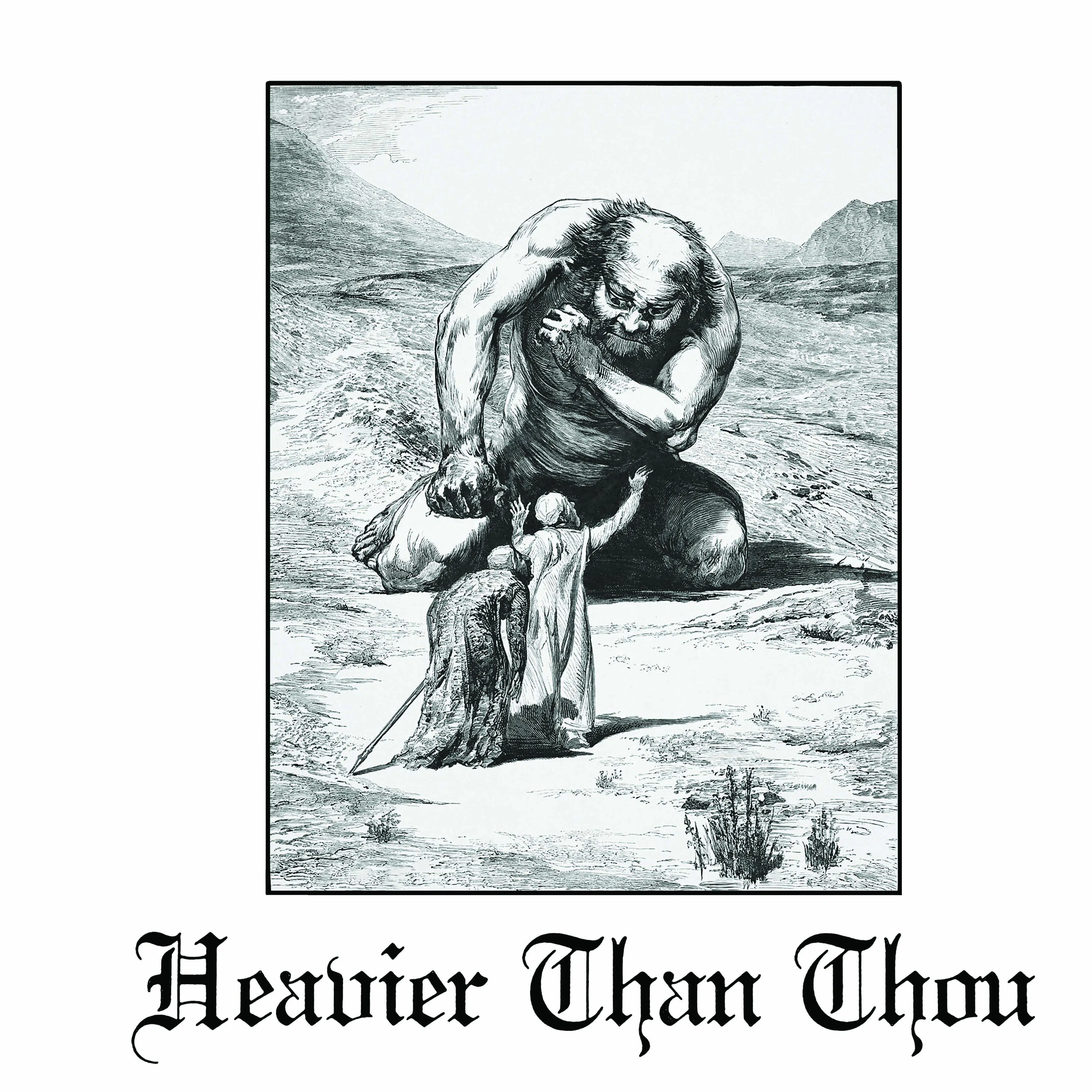 Chris of Riff Merchant spoke to Cvlt Nation about the motivation for this project. "I got the idea to do this project for a couple reasons. Primarily, because Thou has done so many covers, often as a part of a fundraiser, but no one has ever done covers of Thou. They've influenced so many other bands, I wanted to do something fun that would also pay tribute to them. I emailed the band a couple years ago, and when the band gave me the thumbs-up I started reaching out to bands immediately.
"This whole thing is for fun, but I also think it's important to recognize the power you have when you put out records, distribute music, etc. That's why I wanted to incorporate a fundraiser into this project. The last couple years have been fucking heinous for our trans and non-binary family and friends. I hope that we can raise some cash for the folks at House of Tulip. We've gotta do something with all the anti-trans legislation moving forward around the country.
"House of Tulip is the organization that Bryan (from Thou) recommended when I told him about the project and my desire to donate the digital sales to an organization. It's a housing non-profit in New Orleans run by and for trans and gender non-conforming folks. They're working on purchasing a large space for permanent housing solutions as well as a community center. I love that it's run by the people it exists to take care of."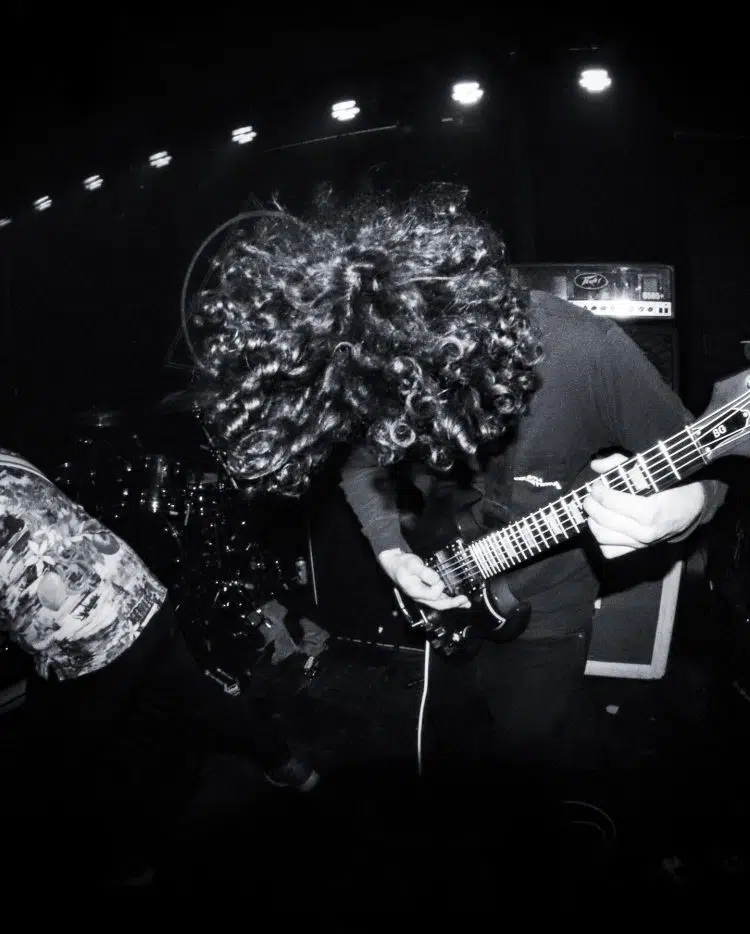 Chris and Riff Merchant hit on an important aspect of Thou and their effect on the overall climate in metal, a genre that has for too long been a bastion of hyper- and toxic masculinity. Thou has, from the beginning, made a point of subverting these tropes and of being vocal about issues local to New Orleans and Baton Rouge, national, and global. This, perhaps even more so than their musical influence, has been a major source of positive change in the world of heavy music.
Thou vocalist Bryan Funck says, "Organizations like House of Tulip are essential while Trans and LGBQ+ people are under attack by regressive politics ushering in hateful, oppressive legislation. While New Orleans can sometimes feel like a compassionate oasis in a sea of deep south ignorance, House of Tulip and similar organizations elevate us from simply being a haven to setting a real, livable example of a life of service and empathy."
Julian Cardazone of Cowardice adds, "When Chris from Riff Merchant Records asked us to be a part of this compilation and mentioned Tulip House NOLA as the designated charity that this would be benefiting, our involvement was a no-brainer. The work that Tulip House strides to accomplish always has the long-term goal in mind and not just the fleeting aspects of transitional living; bigger picture stuff, really. Their dedication to the trans and gender-nonconforming community of NOLA is admirable and we're proud and grateful to be supporting their cause for this benefit!"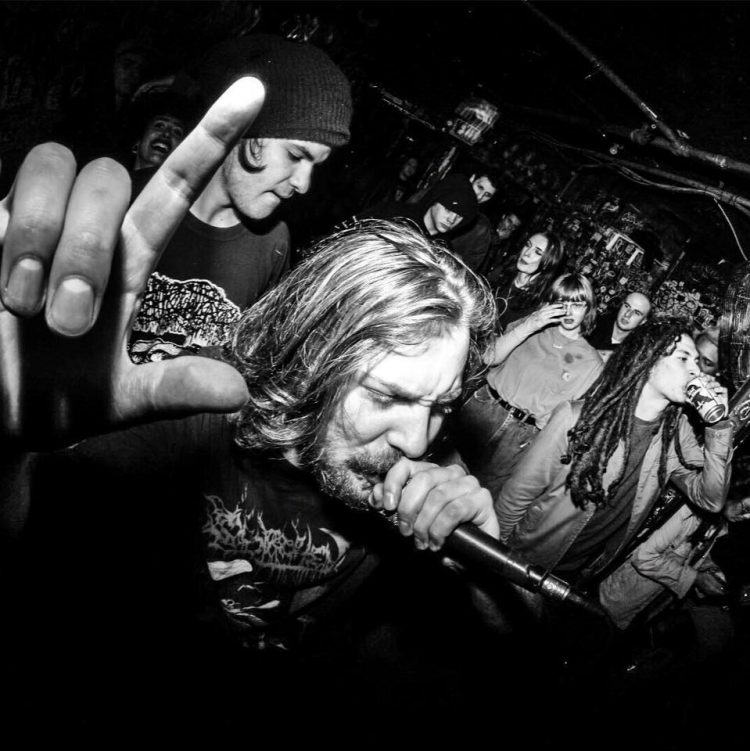 Cardazone on Thou's influence on their band: "Cowardice shares an undeniable musical connection with Thou, and it is no secret. Speaking personally, Thou's music has made a massive impact on me and largely inspired me to start this band. Although my influences for writing music for Cowardice run much deeper and wider than just Thou's influence, their impact on us cannot be understated. They have continued to prove themselves as one of the most forward-thinking, intelligent, and individualistic bands throughout their career, and it shows; Thou's sound is indubitable from the second you hear them. Cowardice constantly strides to channel a unique approach to our music and be undeniably 'ourselves' – this vow to individualism and distinctiveness is a page we pull directly from those who do it best, Thou."
Modeling the interdependence and mutual uplifting that has typified Thou's career, vocalist Thou's Funck says, "Cowardice are some incredibly sweet people in a wonderful band. Not only is their music great, but their grasp on aesthetics and attitude is something a lot of other bands could stand to learn from."
Having existed since 2005, Thou boasts an oeuvre that dwarfs the output of bands who have been around for twice as long. Drawing from an unplumbable well of creative juices, the band produces splits, collaborations, EPs, and LPs of a quality, frequency, and volume that are without compare and that are indicative of the selfless passion the collective has for their work as an artform larger than themselves. It is appropriate that Cowardice hail, partly, from Summit, New Jersey, for the body of work from which they've had to choose a song to cover is truly something one must scale.
Cardazone says, "Choosing a song for this compilation was no easy feat. Despite the long-ranging discography Thou totes, which is ever-changing to their sound, their 2014 release, Heathen, deems one of the most important albums to us. From a personal perspective, the release of this album was groundbreaking to my musical taste and quite earnestly groundbreaking to all of heavy music. As timely as could be, with the 8th anniversary of Heathen's release just behind us, we are presenting 'Into the Marshlands' as our cover for this project. This song swayed our choice based on the energy it brings in a live environment. Reminiscing on Thou performing this years ago, specifically around the release of Heathen, brings to mind the energy and prowess they bring when they pick up the pace in their music yet still perfectly balance dynamic and feel to their songs. 'Into the Marshlands' is a song that you'd show someone who'd never heard of Thou."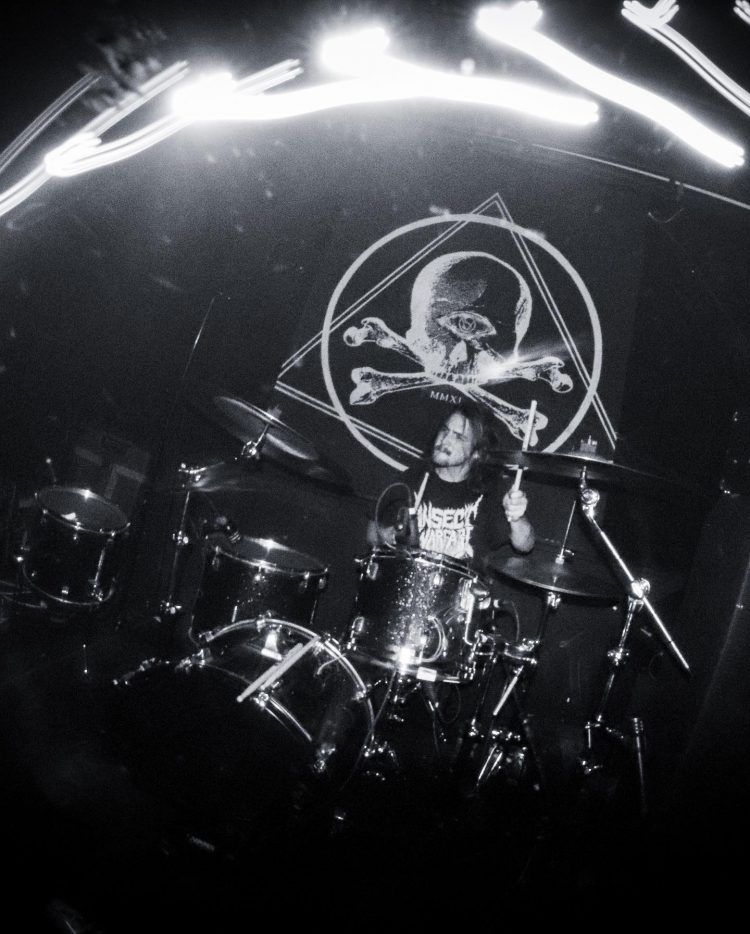 Cowardice does a masterful job of capturing the Thou's abyssal heaviness while making it very much their own. They achieve a rare balance of chest-caving low-end pressure while also spotlighting the provocative and inventive melodic lines. The bronchial rattle of the bass and down-tuned guitars, the clean snap of a well-tuned drum kit, and the guttural blackened-death growls all synchronize to make something devastating and lovely, concertina wire made into lace. Most of all, Cowardice manages something that few bands can, even when performing their own songs; they manage to make this song into a kind of ritual. The pacing, the communication, the meditative undertones, all work in tandem to make the listening process into a real experience. This performance invites the listener to put away the phone, to close their eyes, and to wade into the turbid waters of ineffable artistic experience. This rendition of "Into the Marshlands," in particular, underscores how a band can work in homage to one of the greats without losing sight of its own uniqueness.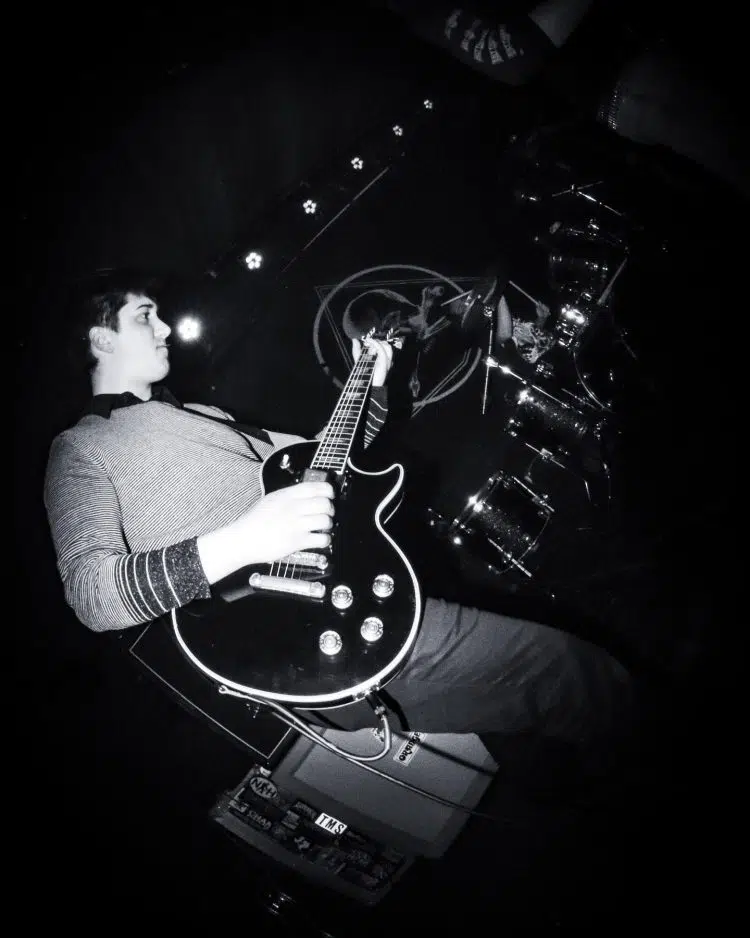 With an attitude of humility that has helped to define a band who, even now, list all Bandcamp releases as "name your price," Funck says, "It's insane to us that anyone even likes Thou, let alone would want to spend their time covering any of our music. We're just happy that this project can be aimed at raising some funds for a very worthy cause."
Though anyone who has had a disappointing run in with a musical hero will find Funck's modesty reassuring, the fact is that the landscape of heavy music is better for the devoted and sustained efforts of the creative minds behind Thou. Not least of the fruits of their labor is the fact that many bands on this release would sound different or would even not exist were it not for Thou's influence. While the rightfully primary goal of this compilation is to raise money for a worthy organization fighting for an important cause, a side-benefit is that bands like Aseethe, Cloud Rat, Sunrot, Cowardice, and the equally great remaining bands deserve to be in the headphones of anyone who is passionate about heavy music built on sonic ingenuity and on a principled worldview. Cowardice is, simply, an absolutely fantastic band, and it is no small reward that new fans will finally find them through this vital collaboration.
Cardazone says, "For those that know Cowardice in any personal aspect, you know that we are somewhat geographically split up across the east coast and equally divided by our work and school schedules. 2022 so far has proved to be much more productive for us now that our schedules are finding some regularity, which allows us to be more active. You can expect a 3 song EP in late spring/early summer that features 2 new songs and this Thou cover. Come fall/winter 2022, we are aiming to release a monster of a full-length that clocks in around an hour and a half. Gotta find a label to help us put that one out though (get in touch with us if you're interested, wink wink). You can find us live on a 5-day run in June with our buds in HUSH that'll span from RVA to Boston, and some scattered dates throughout the summer. If you want to see us in your city, get in touch."
Cardazone continues, "We want to thank Chris at RMR again for including us on this compilation, Scot Moriarty at Backroom Studio for recording it with us, Thou for being Thou, and of course CVLT Nation for featuring this project to give visibility and notice to Tulip House NOLA and all that they are doing. Cheers!"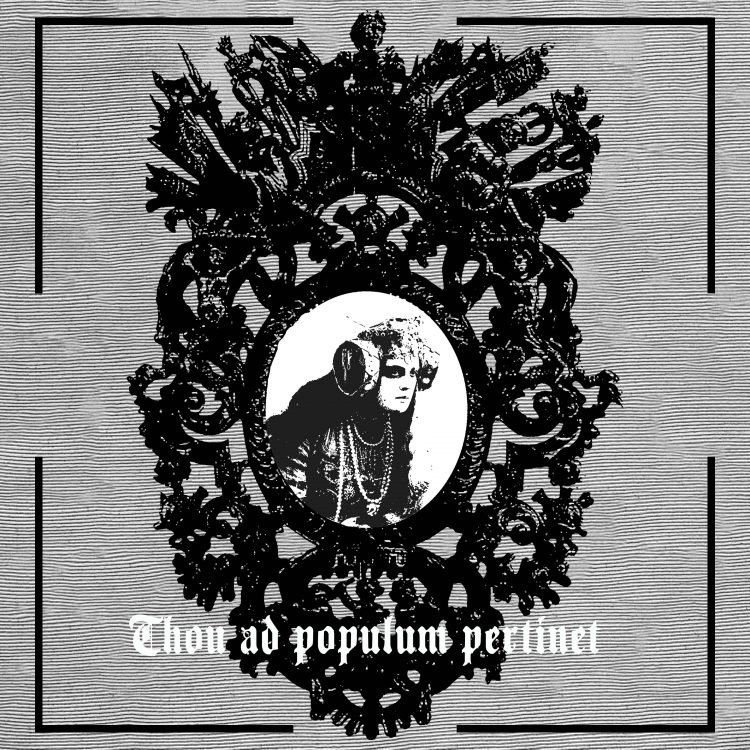 Pick up Heavier Than Thou at Riff Merchant Records, and consider contributing directly to House of Tulip.