Premiere: OKUS "Scourge"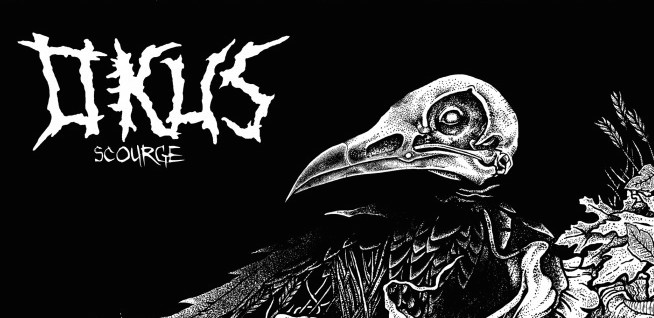 Unholy fuck, what you are about to hear is one of the raddest crust releases of 2016, hands down! Ireland's OKUS is back with a new LP entitled Scourge that will touch down to earth on May 14th via Distroy Records and Chainbreaker Records. This band knows how to write the the kind of songs that make you feel empowered to combat oppression, but they also pack an insane amount of fucking power in their sound. What's so gnarly is how OKUS knows how use metallic melody as weapon of mass sonic change! Every moment of Scourge is a winner and we are beyond honored to be sharing their new record in full below. Make sure to head over to  Distroy Records or Chainbreaker Records to pick up your pre-order NOW! Stay tuned for our full review of  OKUS's Scourge.
Enjoy this post? Donate to CVLT Nation to help keep us going!