Portland post-punk quartet Over's first full length LP To The Teeth is out today! As a local I've been stoked on this release for what feels like ages. Specifically what I love about them is that they're female fronted and incorporate anarcho punk, deathrock, and dance elements to create a really inspiring sound for fans of early 80s Killing Joke, Siouxsie and the Banshees, The Cure, etc.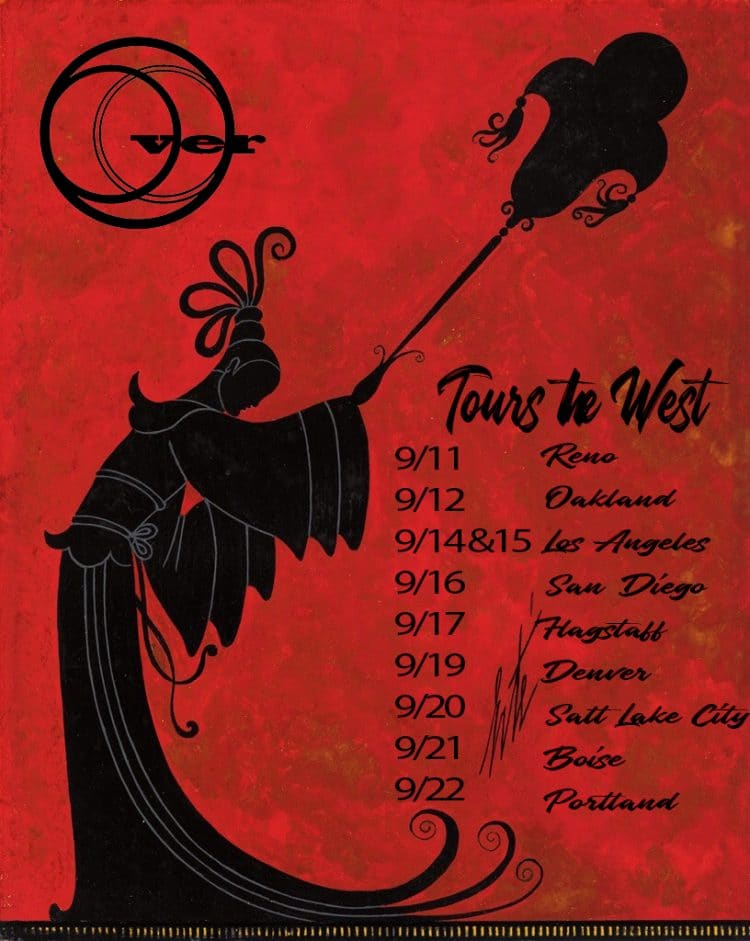 Over also has a great lineup: Ruby Monet on vocals, Lillian Void (yes, that Lillian Void) on guitar, Josh Dark on bass, and Just Dave on drums. These guys are touring the western U.S. September 11-22, so don't miss them! I've seen them live several times in the last two years and have even amassed a small collection of their set lists. Here's my review of the To The Teeth LP:
Opening track "Hyena", which is usually played at the start of their shows, launches right into cavernous deathrock-tinged depths. Dark and brooding anarcho-punk guitar lines compliment Ruby Monet's powerful vocal, which fluctuate between deep melodies akin to Siouxsie and intimidating, otherwordly shouts! Easily my favorite song and I'm very pleased they made it the first track. "Cherry Blue" is noticeably more upbeat and while the vocals are more pop influenced, the melodies have a sad atmosphere, as further guided by the brooding guitar lines. Interestingly in this song the opening guitar sounds a lot like something you'd hear from The Banshees circa 1981, but Monet sounds completely unique here.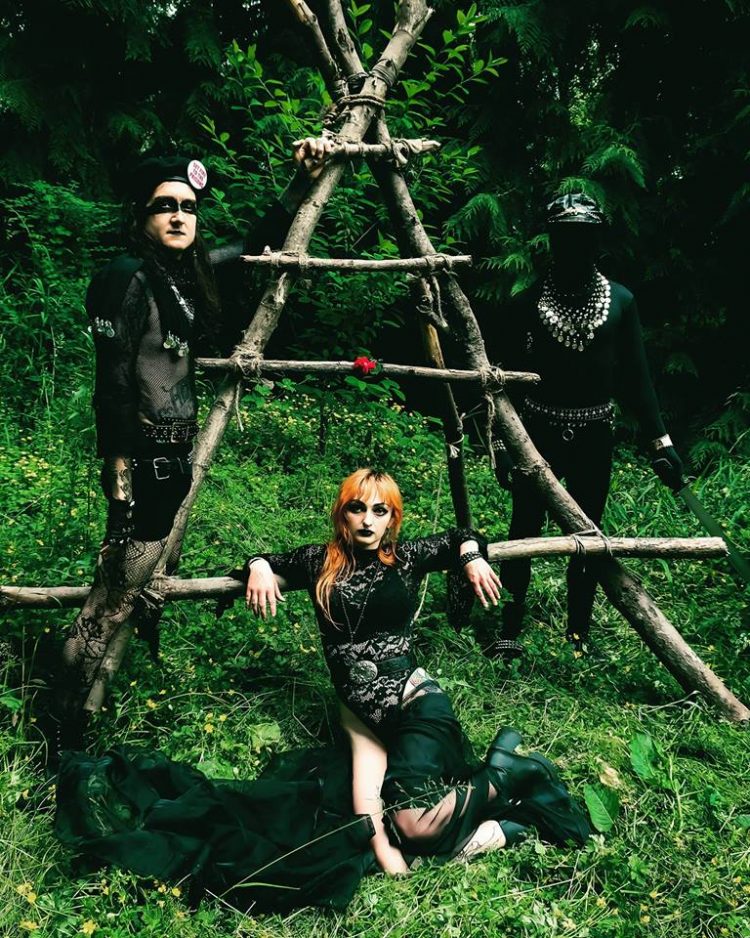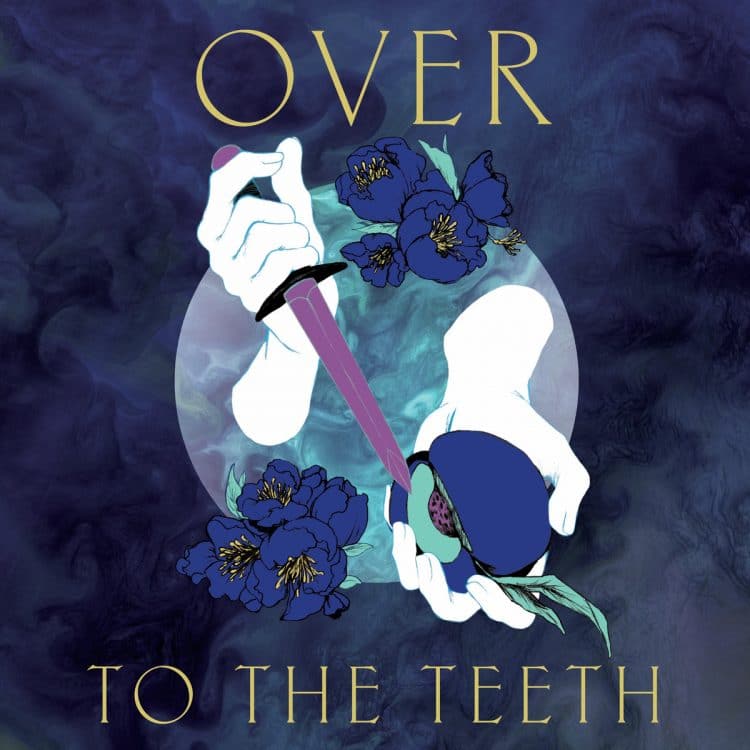 The dancey "Young Blossoms" has more synth than the previous songs, but balances it out nicely with some . Perhaps unintentionally, Monet sounds younger and a bit more child-like in this one. I also adore Monet's melancholy vocals in "Heirloom", a surprisingly summery shoegaze track with a beachy vibe. This is one of the strongest songs on the album, it really feels like we're getting a peek into someone's soul.
"Silence" is a fast paced deathrock track with vocals similar to those in "Hyena". I'm a sucker for this particular sound and the lyrics are easily my favorite on To The Teeth. "Silence is a disease I hold no longer / I'm not your dog". Fucking preach! "Paper Crane" is another lyrically strong track that sort of gives you that Cure "dizziness" when you hear it, especially towards the end when things speed up.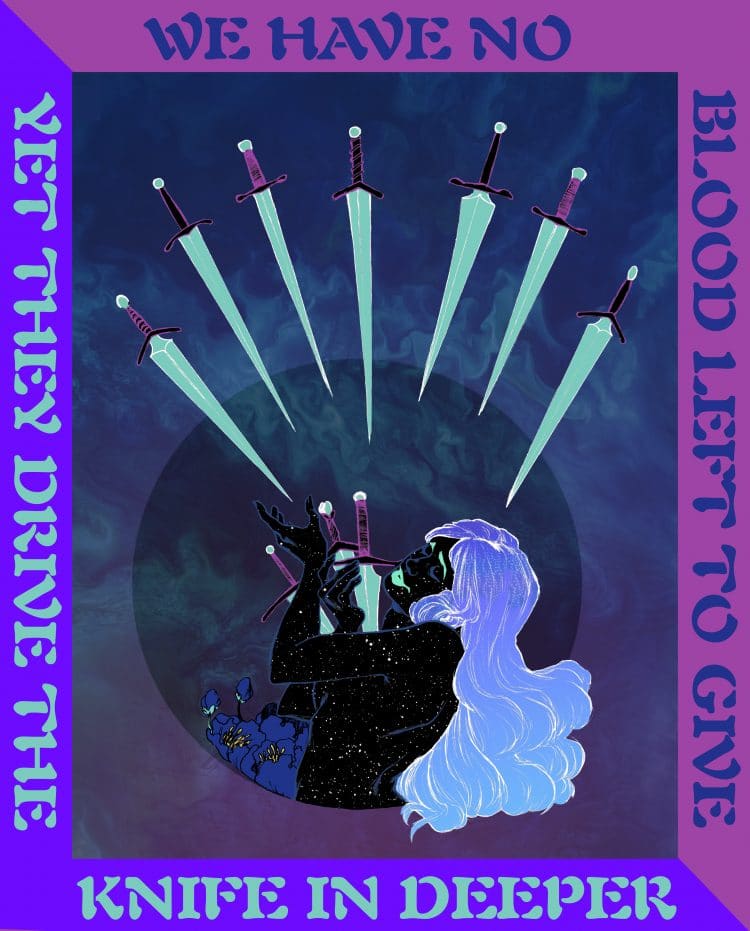 The last two songs on To The Teeth are the best to experience live: "Ecolosion" has a distinctly dark anarcho punk feel (mainly in the bass line) overlayed with Monet's ethereal voice that gives it this beautifully haunting sound. "Dolos" is their most brutal track, with hard guitar lines and Monet basically shout-singing passionately– it's like they decide to punch you right in the face at the end! I dig it.
To The Teeth is available now on Accident Prone Records via cassette and digitally on Bandcamp.