Dirty Bird | IG Handle gum.flac | Bandcamp | Soundcloud gum.computer
The very first moment I heard DIRTY BIRD, I knew I was listening to someone special. The deeper I dug into his catalog of sound, I knew I was right. I feel really honored that he took part in this interview. DIRTY BIRD creates music that defies any sort of genre and for that, I salute him.
Take us back to your childhood—what music did you hear around your home, booming out of the cars in your hood, or at family cookouts?
I grew up listening mostly to gangsta rap and southern rap in general with my dad in the car. Lots of Gucci and Jeezy, Lil Wayne, and some NY rap like Cormega and Wu-Tang sprinkled in. On the radio, I heard a lot of New Jack Swing and contemporary R&B, like Mary J Blige and Maxwell.
Give us the science behind the title and artwork of your new album, Virginia Creeper?
Virginia Creeper is a plant native to central/North America and is the name of my favorite Raf Simons collection. I decided to put a horror movie theme on the album, and the narrative behind it is that of the spirit of a DJ who traps unsuspecting young people in the woods with his infectious dance music.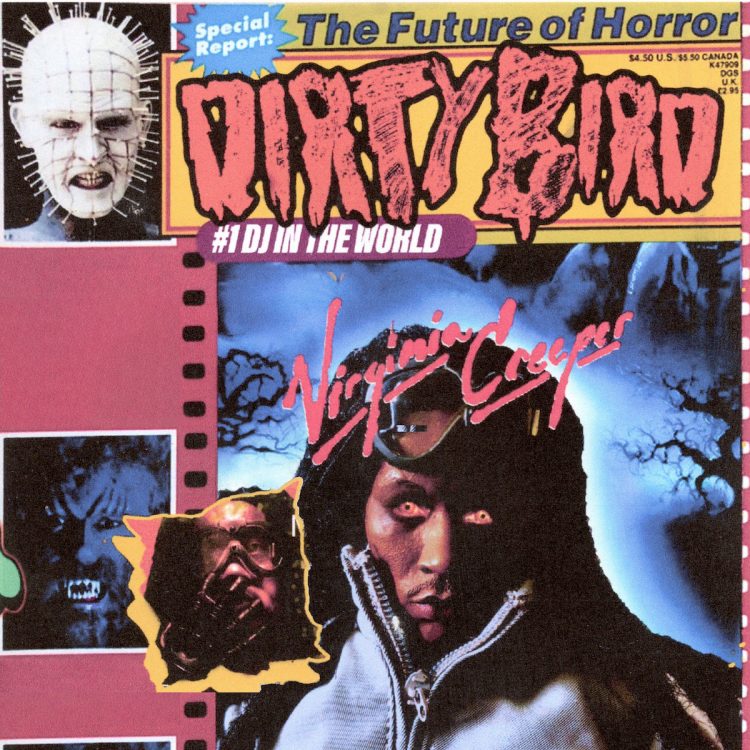 Describe three of your songs in terms of your favorite foods, and tell us how these songs will feed our souls?

I'll stick to the Cartz trilogy since there's 3 of those.
Cartz 1 is like the strongest espresso you've ever had, energizing you and keeping you focused.
Cartz 2 is like Sour Patch Kids, giving you a potent sugar rush that, while similar to Cartz 1, differs in that it's less focused and more unrestrained.
Cartz 3 is an aphrodisiac. I eat a lot of white rice with spinach, and spinach is an aphrodisiac, funnily enough.
What role do the ancestors (and Black creators that came before you) play in the way you see the world, and how do they impact the way you create?

The past constantly informs the future, whether we repeat it or divorce ourselves from it. I like to learn from the creative stylings of those who came before me, but I depart from their works by giving my own praxis an argumentative nature that reflects my own ideals and ambitions. I'm interested and indebted to the past, but not married to it. My work is dripped in nostalgia but doesn't overly romanticize it without a critical lens.
View this post on Instagram
Do you believe that dancing and dance music has the power to heal our souls?

Dancing, like other means of physical exertion, can induce catharsis. With music that encourages this behavior, we can create a space of healing, yeah.
If three of your songs from the catalog were placed in a time capsule to be opened 60 years from now, what songs would you put in there, and why?

"Felt So Good," "I'm Trippin'," and "Cartz." These songs all represent my personal flair and reference dance music stylings of the past. They have infectious vocal samples that add to the experience and make a track that transcends notions of time.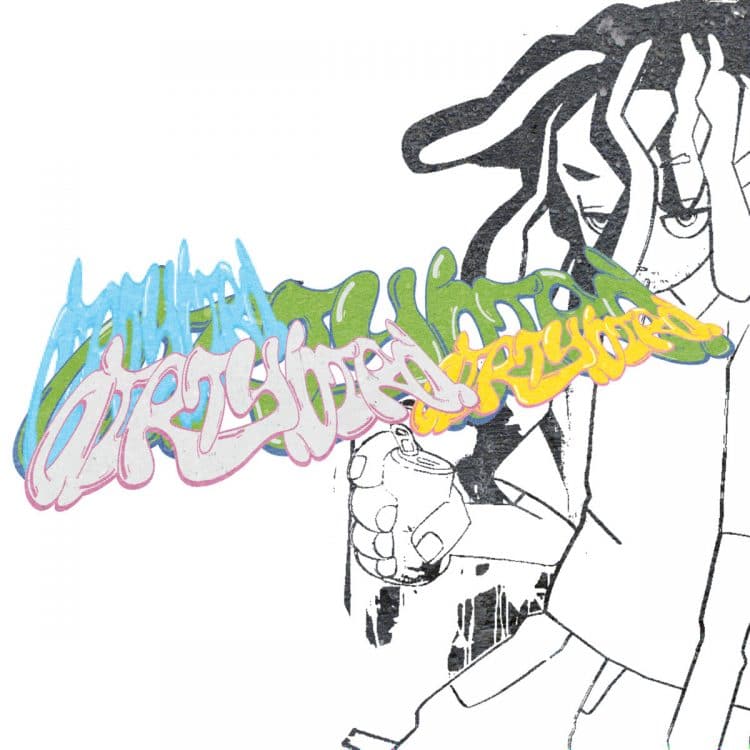 View this post on Instagram
Describe your production skills as a weapon of mass change—what impact do you want to see it have on culture?

At the very least, I hope my music inspires people to do their own thing sonically, and develop their own language and their own universe surrounding the work. On a large scale, I hope to be able to change the landscape of dance music in some way and give it the same treatment that free jazz did to contemporary jazz at the time. Hopefully, I can break any currently existing molds and make a truly post-genre statement.
What four albums have had a major impact on your creative spirit?

Async by Ryuichi Sakamoto, Black Mahogani by Moodymann, The Ooz by King Krule, Ugetsu by Art Blakey and the Jazz Messengers.
You have a strong sense of self when it comes to your creative vision. What life experiences helped shape the way you see the world?

I spent a lot of time in high school and middle school being interested in things that no one else around me was interested in. This isn't to say that I was an outcast or was bullied or misunderstood, more so just that the people I loved and had around me just weren't into anime, RPGs, comics, and computer programming to the same degree. I'm from the rural south, and I wouldn't say that any of those interests are particularly common there.
So, I spent a lot of time cultivating those interests in private, and articulating how I feel about them and what I would do given the chance to work in those fields in private as well. This gave me a strong sense of personal direction that I apply to my work today. In college, I was finally able to expand on these interests by going to art school, and being exposed to abstract artmaking theory changed my perception of the world and my role as an artmaker completely. It helped shaped my adult life philosophy, as well as my work process.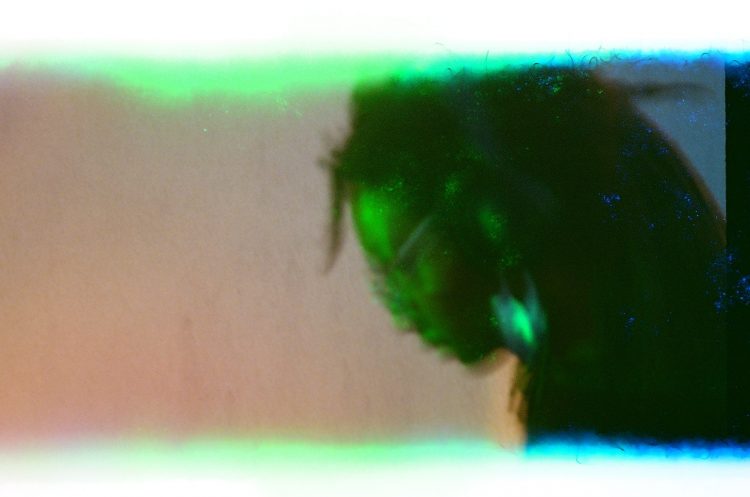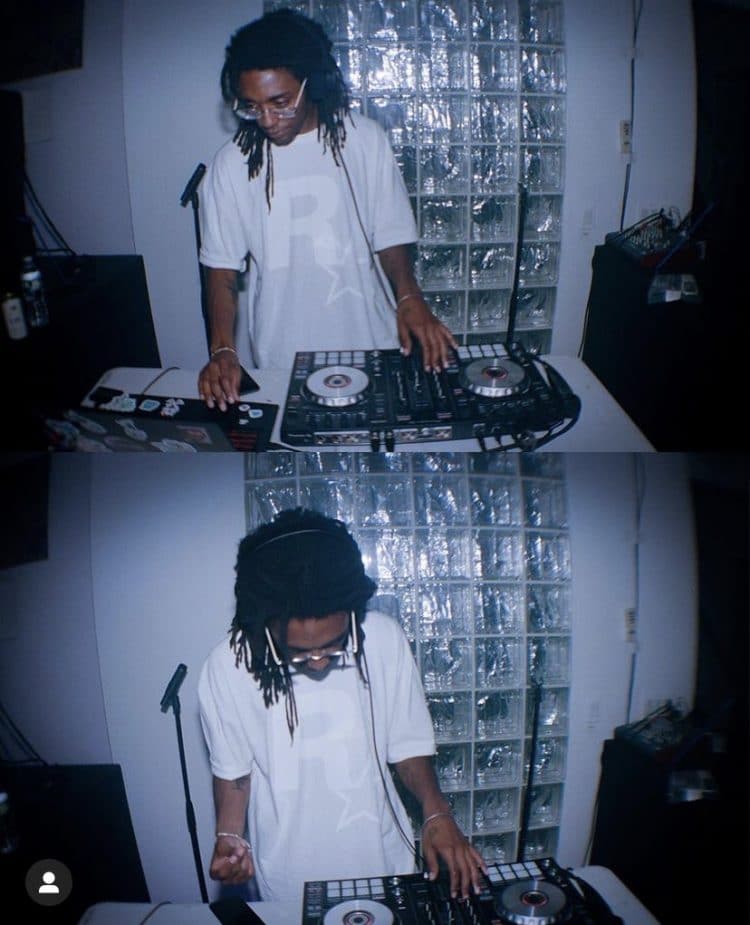 Your song "WET" has a UK Garage vibe about it. Have you spent time with this genre? Leon's voice is awesome — how did y'all link up?
Yeah, I listen to a lot of UKG and produce a bit of it. I play a lot of it at my shows too. I met Leon through Daze, which was a blessing since he carried that song really well.
What mindstate were you in when you created "Chrome ft. JOON"? The sonic emotion in this song is unreal.
I was really inspired by Molchat Doma. I wanted to make some Eastern Euro coldwave-sounding stuff and that's how I ended up with that instrumental. I sent it to my homie JOON who I've known since college and he just killed it.
Are you an Anime fan? If so, who are some of your favorite characters?

Yeah, I'm definitely a big anime watcher. Favorite character of all time is definitely Ryuko Matoi from Kill La Kill. I like Kuro from Tekkonkinkreet and Senjougahara Hitagi from the Monogatari series as well.
View this post on Instagram
Outside of creating music what other ways do you express yourself creatively?

I write screenplays for my animation projects, and I used to draw a comic when I was in college. Most of the time though I just like playing fighting games, which I would argue have a major creative element.
If you could work with one Deep house vocalist from the '90s, who would it be and why?

Peven Everett! Gabriel is more of a UKG song, but he has other house songs where his vocals really shine and I would be more than honored to have a chance to work with him.
View this post on Instagram
View this post on Instagram