Video Premiere: DREAMY D's "I Wanna Be Your Dad"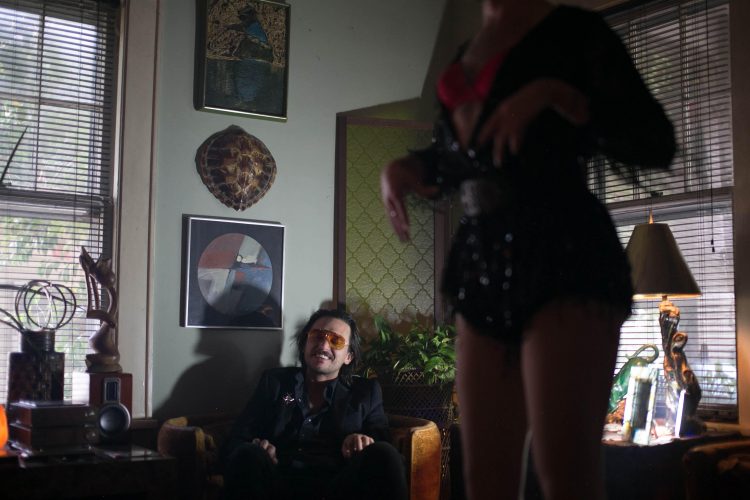 In the wake of Father's Day in the US, we're bringing you another dark, psychedelic-blues-meets-doom tale from North Carolina's Dreamy D. Already difficult to categorize or predict, the video for "I Wanna Be Your Dad" further pushes the band away from any generic stereotypes. Beginning with a shot outside of a church and ending with a scene full of drag and dancing, the track is quintessential Dreamy D: a fully-fledged story that is a surrealistic punk ballad.
"I Wanna Be Your Dad," from the latest record, Hard Forever, isn't as tongue-in-cheek as it may seem. Says founding vocalist Donnie Doolittle of the track, "This song was written for Grant (aka Jesus Junior), a savant friend of mine that longed to be my son. Unfortunately, he died a few years back. It's difficult losing a son, even if he's actually just a weird friend, but it's fun to celebrate him this way. In essence, the release of this video marks an end to the first chapter of Dreamy D. Things have changed and continue to do so. We're moving headquarters to New York City for at least a little while. I look forward to putting together a steadier line-up there and to altering the writing process a bit. As always, it's time to work."
Check out the video for "I Wanna Be Your Dad, directed by Kevin Condon, below:
Enjoy this post? Donate to CVLT Nation to help keep us going!