Ted Bundy is the perfect example of our society's obsession with serial killers. A white man, objectively attractive, with a heartless charm. All three of those qualities pretty much make him a leader in this system, someone who is trusted by authorities and believed incapable of violating our "rules" and "moral code."
And like many others who fit his description, he used that innate trust against authorities and society as a whole to exploit his prey while he flew under their myopic radar. To your average American policeman, Ted Bundy looked less suspicious with dozens of murders under his belt than a Black person just existing. He was the kind of guy the patriarchy loves — he got the girl, and then he disposed of her quietly and efficiently (after "playing" with her corpse). If we don't abolish the police, maybe we can just have a police force that looks more like the victims of crime rather than the perpetrators.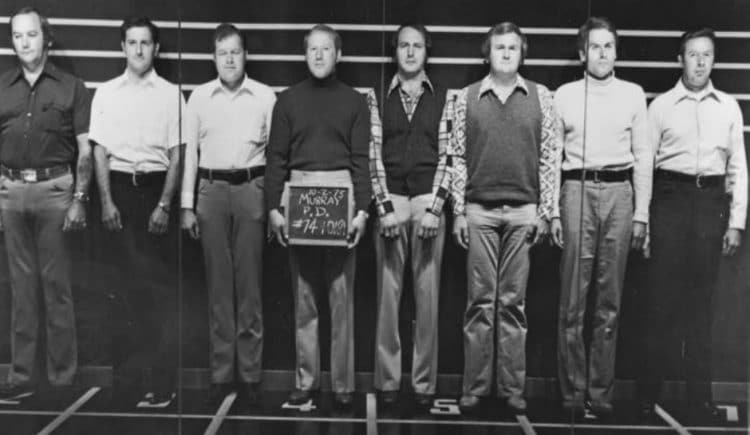 It only took him murdering 36 young women for the police to catch him, because the police protect and serve themselves, not us. Even after arresting him three times, and putting him in jail twice, he was able to escape twice, and murder more women, including a 12-year-old girl. He just had such a trustworthy face and charming personality.
Below are some crime scene photos that were taken throughout his career. After being caught for the third and final time, he was put on death row and executed in 1989 — there's a photo of Dead Bundy below, be warned.