Metal Cats Book Release Party!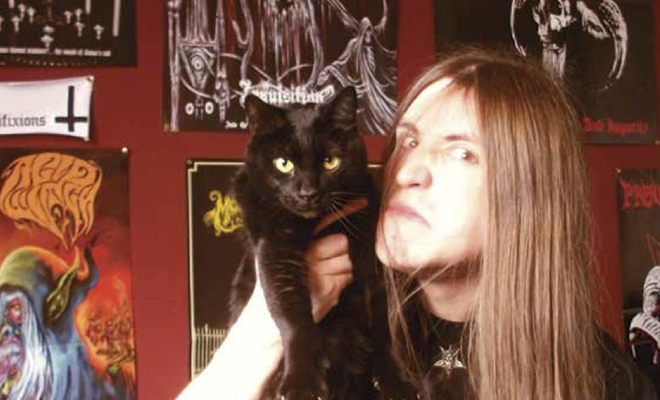 You might remember a post I did about the metaldudes & cats book a while back…well, it's finally here! Alexandra Crockett's book features portraits of some of your favorite metal dudes and their favorite…felines…you know what I wanted to say…anyway, nothing warms my black heart like long-haired, tatted-up, scrubby-looking dudes hugging kitties! The Metal Cats book is available now from powerHouse books, and the release party is this Saturday, May 17th at Union Pool in Brooklyn. Head out to the party to see our homie DJ Jake Boyle on the 1s & 2s and sets from Planning for Burial, Sea of Bones and Belus! Tickets are $7 and all proceeds are going to the NYC no-kill shelter Bobbi & the Strays. More info HERE! Check out a special preview of some of our favorite shots from the Metal Cats book below…
Enjoy this post? Donate to CVLT Nation to help keep us going!