Leave no hesher in hunger… Snacking for Vengeance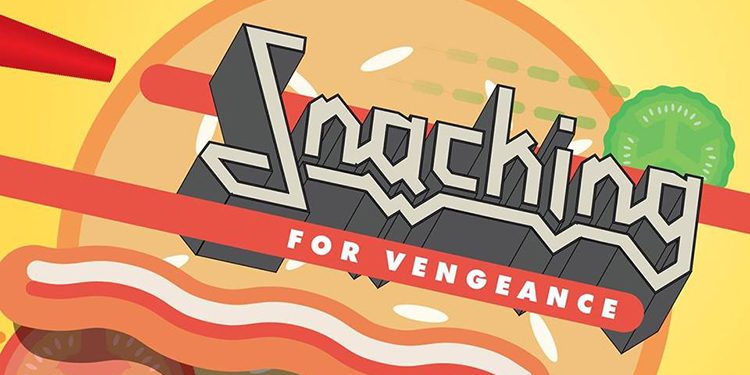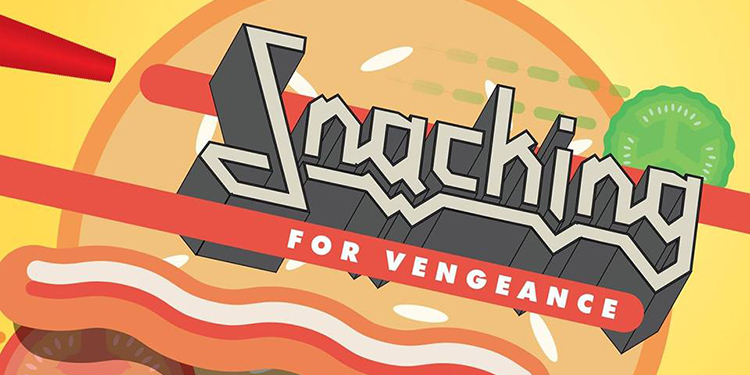 Sean and I joke about our hedonistic ways all the time. We love music, and we love food. So obviously we're going to love anything that brings these two things together. That's what Frank Huang (Max Volume Silence Live) and Chris Pacifico (Flip Your Wig Media) have created in their new web series Snacking for Vengeance – a cooking show for those who appreciate heavy food and heavy metal. Snacking for Vengeance features interviews with bands like Gatecreeper, Mutoid Man, Sannhet, Inter Arma, Royal Thunder and more, as well as NYC chefs cooking recipes inspired by the bands' home towns and upbringings. Their touring habits also come into it, by "bringing the tales, tips, food hacks, and tour survival wisdom (or lack thereof) for the gastro experience of today's heaviest acts." I'm stoked for the first episode to launch online, but if you want to catch it early, you can see the screening of the first episode at the HOCO Fest in Tucson tomorrow, Aug. 31st at Club Congress at 6pm, before Gatecreeper's set, featuring their interview filmed this winter. The first 100 people through the door will receive a free mini Sonoran Destroyer Dog. For info and tickets, go to http://hotelcongress.com/hoco/. For now, watch the trailer below and get your hedonist on!
Featured sandwiches and bands include: 
– The White Widows Chop (White Widows Pact)
– Rocky Mountain Rancor (Havok)
– The Shitbird (Pyrrhon)
– Brimstone and ATLFire Chicken N' Waffles (Royal Thunder)
– Sonoran Destroyer Dog (Gatecreeper)
– The Inter Parma (Inter Arma)
– Mutoid Manwich (Mutoid Man)
– El Castigador (The Punisher) Arepas (Primitive Weapons)
– So Numb Tacos (Sannhet)
Enjoy this post? Donate to CVLT Nation to help keep us going!