Check out our new feature called Inspiration is the Vibration where we talk to creative humans that inspire us. It's an honor to have ERIK BRUNETTI from the iconic brand FUCT break down the five albums that had a major impact on his life and share photos of his painting and studio. I want to take this time to give Erik his flowers —thank you so much for pushing underground culture forward for so many decades!
ERIK BRUNETTI // FUCT IG ACCOUNT / WEBSITE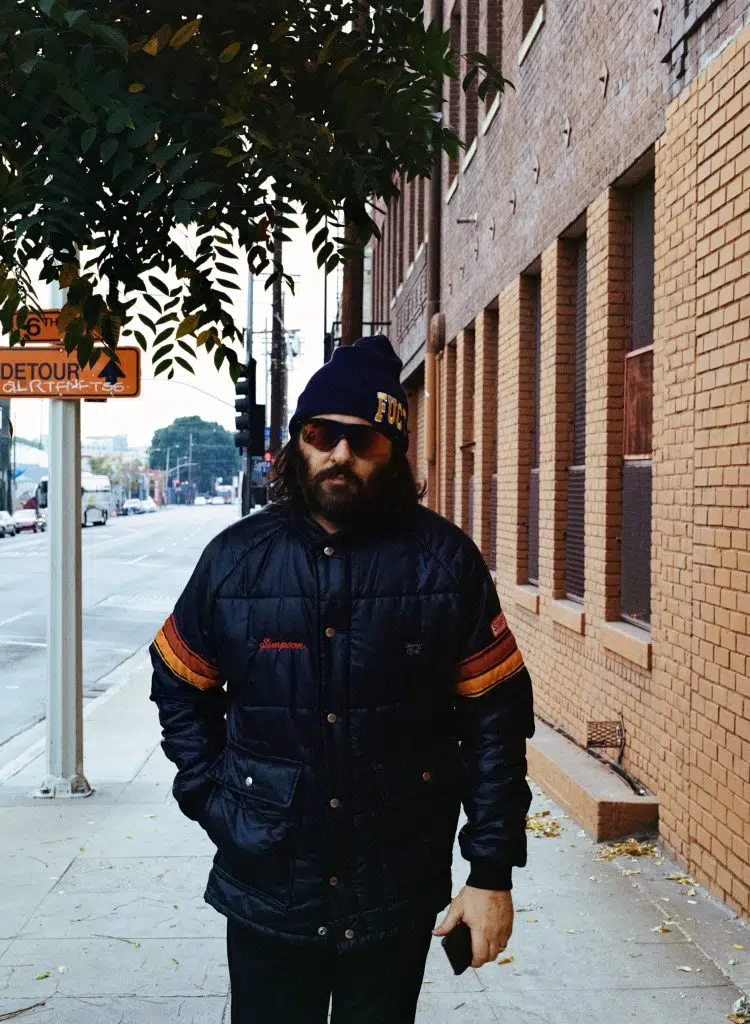 ART BY ERIK BRUNETTI 
KRAUT Adjustment to Society
I listened to this album constantly throughout high school. My friends and I used to skate with Johnny Feedback, the drummer. Steve Jones arrived in NYC from London after the Pistols implosion and one of the first gigs he took was playing guitar tracks on this record alongside Doug Holland (pre-Cro-Mags).
VOID Faith/Void split LP
Sonically intense, definitely a stand-out band amongst all the D.C. bands at this time. In 1983, I saw them play in Philly with Necros, Antidote, and YDI. There is a video somewhere on YouTube of this show, I'm the little kid stage diving with the plaid shorts and Bandana.
SLAYER Reign in Blood
This has been a staple album for me since its release. My friend and I were living in Houston, Texas, skating the infamous Metal ramp when this came out. I remember hearing it at a house party at this wealthy girl's house. Her dad had these big fish tanks, with exotic fish in each. One had piranhas. A pro skater (I won't name) scooped some of the piranhas out of the tank and dropped them into an exotic fish tank. This album was blasting. The entire tank flooded red. I'll never forget that visual when I hear this LP.
VENOM Welcome to Hell
Venom created the blueprint, true pioneers of the black metal genre (Pre-blast beats). Venom, along with Motörhead, Slayer, and Metallica, rode parallel with the hardcore/punk scene during the early '80s.
BAD BRAINS Rock for Light
In my opinion, this is the best hardcore album ever recorded. The production on this record really stood out amongst other hardcore records released during this era. Rick Ocasek managed to capture in a studio the same ferocious attack and energy the group put forth during their live performances.
The Bad Brains legacy has a rooted connection to FUCT, being HR became friends with us and lived at our loft during the early 90s. They had been broken up for some years already when Shaun (bass player of Excel), who worked at FUCT, befriended HR and invited him. Adam Yauch (of the Beastie Boys, *we had a store with Xlarge at the time) got the word out to the other members of the band to see if they would like to meet with HR at the FUCT loft. The band had not talked to each other for many years prior to this, no one knew HR's whereabouts. Rick Ocasek also came by to meet with HR to chat and see if there was interest in the band reforming and releasing another record. Subsequently, Maverick Records got involved and ruined the magic.