The world as we know it has changed! Are we doomed? No we're not doomed, but it's now time for you to tune into the first four volumes of our Doom Nation mix tape series! Below we're streaming over 10 hours of elite Doom that you can stream and download. Smoke a big bong load and lose your mind – get DOOMED!
DOOM NATION vol.1:
19 bands and over 2 1/2 hours of the filthiest bass lines in this universe! This mixture is a highly addictive listening experience, so get doomed!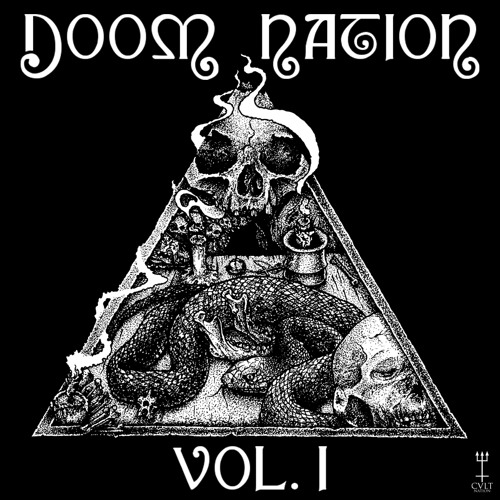 1.Dopethrone: Cult Leader
2.Oxtongue: Cessastion: The Shade Rapes Nativity
3.BONGRIPPER: Fisting
4.Loss: Silent And Completely Overcome
5.Alluring: Redolent Fire
6.Primitive Man: Antietam
7.Cough: Crippled Wizard
8.Graves At Sea: Pariah
9.Cult Of Occult: Opus Ad Odio
10.Dread
11.BATILLUS: Mirrors
12.St Barthelemy's Temple: Beyond Thaumiel
13.Swamp Witch: Emerald Serpent
14.Atriarch: Altruist
15.Old Witch: GOD OV WOLVES
16.Usnea: Empirical Evidence of a Deranged God
17.Huata: 1. Lords Of The Flame
18. Bell Witch: Rows (of endless waves)
19.Rorcal: VILÁGVÉGE – DOOM
DOOM NATION Vol.2:
CVLT Nation is stoked to announce Volume II of our mixtape series DOOM NATION! Get ready for 24 bands and over 2 1/2 hours of the heaviest bass lines in this stonerdelic universe! This mixtape is an ultra addictive listening experience, so download and get doomed!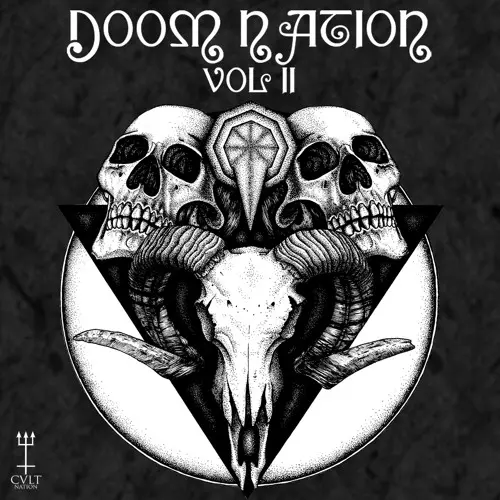 CVLT Nation Presents: Doom Nation vol. 2 Mixtape: Track List

1.Mourning Cloak: No Visible Light: 8:00

2.Eyehategod: New Orleans is New Vietnam: 4:07

3.Huata: Operation Mistletoe: 7:36

4.Swamp Witch: Novem: 4:49

5.Primitive Man: Stretched Thin: 2:55

6.Sleep: Druid:4:52

7.Salem's Pot: Run the Night (Wicked Lady): 7:27

8.Albino Python: Stone Gray Skies: 4:28

9.Old Witch: FUNERAL RAIN: 7:30

10.LYCUS: Engravings: 9:37

11.Usnea: Monuments to Avarice: 14:22

12.CHURCHBURN: Come Forth The Swarm: 8:45

13.The Gault: Bright White Blind: 8:14

14.Atriarch: Plague: 7:11

15.Forn: Coiled, Alone: 4:10

16.Shaman's Owl: Sacred bird: 2:14

17.Bell Witch: Beneath The Mask: 5:53

18.Ringing Bell: With Positive Actuator To Project And To Retract Thereby: 3:21

19.NIGHTSLUG: On Field Of Mayhem: 12:49

20.WINDHAND: Amaranth: 7:25

21.Pallbearer: Devoid Of Redemption: 8:19

22.Eibon: Asleep And Threatening: 10:44

23.Ramesses: Khali Mist: 5:59

24.Loss: Despond: 2:07

 

 
DOOM NATION Vol.3:
CVLT Nation is bringing in our third year with our heaviest Doom Nation mixtape to date! Doom Nation Vol. III is almost three hours of crushing, pulverizing basslines, so heavy that you won't be able to lift yourself off the floor for days! This epic mixtape features 18 of our favorite doom bands, including Shadow of the Torturer, Monolord, Electric Wizard, Grey Widow, Nightslug and many more.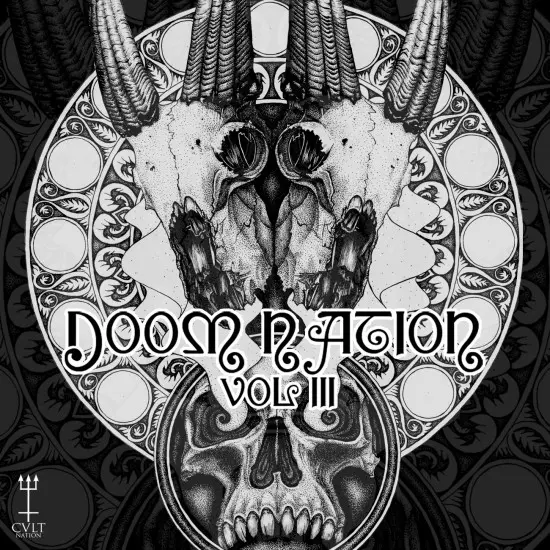 DOOM Nation vol.III Track Listing:

1.Shadow Of The Torturer: Yaks of Sodom 9:19

2.Ishmael: Buried With Fingers Crossed 11:08

3.INDIAN: Disambiguation 7:47

4.NOOTHGRUSH: HUMANDEMIC 3:26

5.Floor: Slugthrower 3:58

6.NIGHTSLUG: Into Oblivion 5:44

7.RUINE: Regression 6:29

8.Grey Widow: VIII 9:13

9.Om: Annapurna 11:53

10.Toner Low: Seven 14:02

11.Dopethrone: Reverb Deep 10:04

12.Electric Wizard: Legalize Drugs & Murder 6:22

13.Monolord: Empress Rising 12:20

14.EPHEMEROS: STILLBORN WORKHORSE 10:41

15.Ensorcelor: Flesh Dreams of Uninhabited Space 20:42

16.Subrosa: No Safe Harbor 12:34

17.UZALA: BURNED 4:17

18.Act of Impalement: Necromancer's Theme 4:05

 

 
DOOM NATION Vol.4:
Doom Nation Vol. IV! This epic mixtape features 19 of our favorite doom bands, including Graves at Sea, Bog Oak, Asunder, Batillus, Witch, Salem's Pot and many more. Hit play below and prepare to be crushed!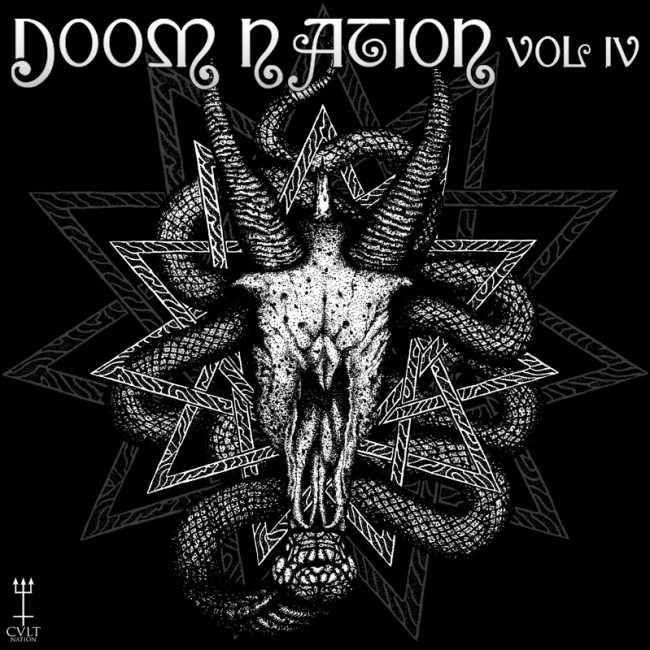 Doom Nation Vol. IV Track List
1. Winter – Into Darkness 0:00
2. Highgate – Burial Light 9:24
3. Stoneburner – Caged Bird 18:00
4. Witch-Lord – Witch-Lord 28:09
5. Thorr's Hammer – Norge 36:10
6. Salem's Pot – Dr. Death 43:31
7. Huata – Thee Imperial Wizard 53:11
8. Batillus – Concrete 1:7:30
9. Serpentine Path – Disfigured Colossus 1:13:44
10. Khanate – Skin Coat 1:19:20
11. Buried at Sea – Movement 1:28:33
12. Graves at Sea – Orchid/Lord of This World 1:43:00
13. Bog Oak – A Shepard's Teeth for a Winter Coat 1:55:32
14. Monolord – Icon 2:0:00
15. Burning Witch – Sacred Predictions 2:8:02
16. Asunder – The Fall of Elders 2:15:05
17. Fange – Cloches Fendues 2:23:25
18. St Barthelemy's Temple – Burn Ye Coven 2:28:07
19. Witch – Seer 2:31:51