Hear the utter audio destruction of ENFORCED 'At The Walls'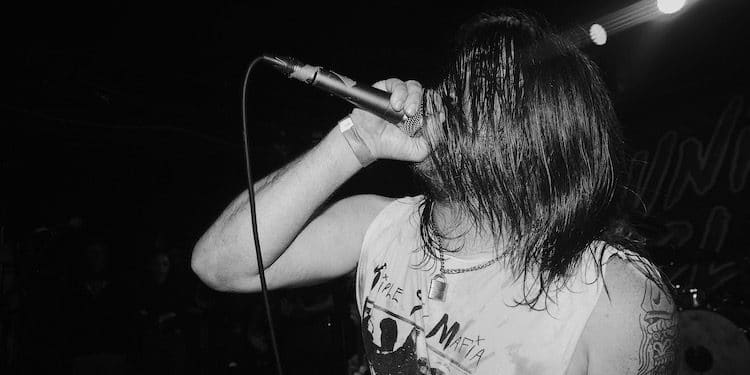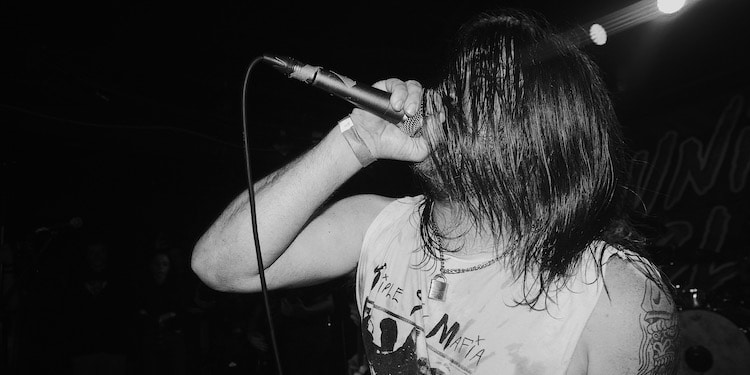 If I had to pick one genre of music that I can absolutely let my hair down to (when I had hair, anyway) it's gotta be that sweet, sweet hardcore/thrash crossover. I've had some wild nights with this kind of music, usually ending with booze-soaked clothes, bruised body parts and bangover. Listening to this debut record from ENFORCED, I'm having a hard time not chucking my laptop across the room and head banging my way through my office wall!  At The Walls is coming out this Friday July 19th via WAR Records, and if you want something that may be the best hazard to your health and home you'll come across this year, then you had better use that pent up aggression to hammer the pre-order buttons here and here! ENFORCED enlisted the talents of Integrity legend Dwid Hellion on the second track, "Skinned Alive," plus the record is mixed and mastered by Arthur Rizk (Power Trip, Cavalera Conspiracy, Candy) – so you know it's legit. They've also got a couple of shows coming up that we've listed below, and if you're in the Virginia area, you better be ready to pit! Right here and now, we're very stoked to be sharing At The Walls in full – so find yourself a quiet spot to get loud!
ENFORCED vocalist Knox Colby states, "At The Walls is the aggregate of ENFORCED's first two years. We were excited and happy to have worked with Bob Quirk again, as well as teaming up with Andrew Kline at War Records, Dwid and Arthur Rizk for the first time. I hope everyone enjoys it as much as we've enjoyed making it and playing these songs. We have a lot more in store for 2019."
 
Guitarist Will Wagstaff offers, "Working with Dwid and Arthur was the perfect combination to make this record. Integrity was a huge influence on ENFORCED and I'd be lying if I said War Hungry wasn't as well. They're both bands that got us thinking about hardcore and writing music in a different way, so to have them both excited to work with us is humbling."
ENFORCED Live:
7/27/2019 Cobra Cabana – Richmond, VA w/ Under Attack + TBA
8/05/2019 Songbyrd – Washington, DC w/ Red Death, Ekulu, Illusion
8/25/2019 The Camel – Richmond, VA * record release party w/ Red Death, Dead & Dreaming, Loud Night, Mutually Assured Destruction
Enjoy this post? Donate to CVLT Nation to help keep us going!