Have a Horrific Halloween! Six Horror Films for All Hallow's Eve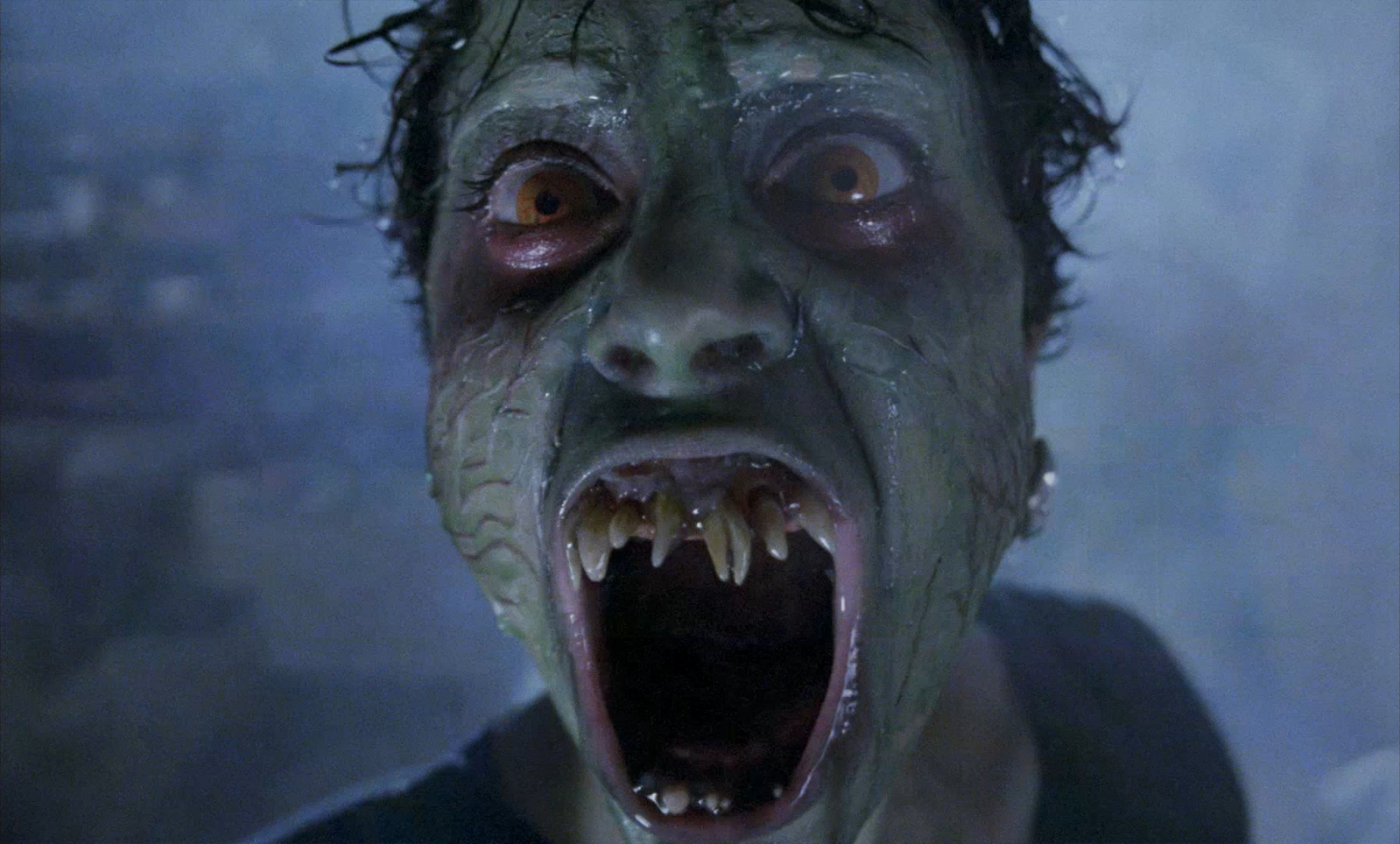 In the spirit of my favorite holiday, I thought I'd troll through our film archives to find a selection of movies that might spice up your evening. Some of these are ridiculous, others are disturbing, but they are all unique from the normal Halloween horror films. Whether it's background images for your raging party or a personal horror movie marathon, here are some ideas for what to watch!
The Last House on Dead End Street
"Horribly dubbed, cheaply shot, poorly acted, 'The Last House On Dead End Street,' imprints its viewers with a creepy soundtrack, stylish film techniques and unique props and settings. Channeling the cultish mood of the Manson Family, Watkins' first picture is a gritty time capsule for an era when the pornography industry was just beginning to explore the darker notions of the human condition. Perhaps more poignant now than ever with the plethora of violent pornography readily available to the public, 'The Last House On Dead End Street,' implores viewers to ponder the plausibility of its characters and their heinous crimes, while dually entertaining them with excessive sex and gore." – Read More
"Jörg Buttgerit's 'Schramm,' is an obscure, abstract and unsettling film offering a voyeuristic glimpse into the disturbed mind of a serial killer. Released in 1994, Buttgereit's film has all of the qualities of a depraved cult classic. 'Schramm,' is a grisly example of German Splatter Cinema, and like its predecessor, New German Cinema, shares a genre with a refreshingly unique series of films that poignantly speak to society." – Read More
"The film captures the disturbing monotony and routine that executioners in this dark period of Russian history laboured under. Orders from the head office are given, then carried out. Repeat ad nauseum. Scenes of organising groups of prisoners designated for death followed by murder followed by corpse disposal permeate the film. Graphic in nature, the film is unapologetic in its portrayal and resembles some of the post-war Italian Neo-Realism films in its almost documentary style approach. The titan of Soviet cinema Andrei Tarkovski's influence is noted, with many scenes employing an ever-circling, ever-moving camera, offering a sinister and evocative meditation on the process of organising genocide." – Read More
"Set in the post-free love, flower power of the 60s and emerging at the dawn of the 70s, the film is perfectly suited to bring about the end of the psychedelic Summer of Love, hippy fringe years that predated it. In this film, the idea of community is cvlt-like and sinister, with bad acid trip orgies, hallucinatory visions of demons, strangely masked figures, goats and bizarre rituals lurking in the darkness of the small, isolated coastal American town of Dunwich." – Read More
"Mystics in Bali is definitely a film that could only come from an Indonesian country. It's designed to be a horror film by using unique mythological images and practices for subversive means and despite being made over 30 years ago, it'll still weird people out. That's for sure." – Read More
"Lamberto Bava's 1985 classic horror film, 'Demons,' is essential in every Halloween series. Not only is it one of the finer 80s horror pictures, 'Demons' is also a high point in Bava's directorial career. It possesses a great synth soundtrack by Claudio Simonetti, striking visuals and the periodic homages to horror as a genre, all blending into a film that has nobly weathered the decades since its release. Several key moments define 'Demons' as a great horror film, whether that is a creature bursting through someone's abdomen, oozing green slime, the ever-present imminent doom, or the essential 80's punks that seem to find their way into every horror movie of that decade. While these aspects might sound like cliches, they are ones that horror audiences love, and in 'Demons' they are executed skillfully." – Read More
Enjoy this post? Donate to CVLT Nation to help keep us going!