I say this from the HEART and I say this with CHEST: on Feb. 10th and 11th, 2023, Brain Stem Productions put on the BEST Hardcore Fest in the PNW called Just Another Gig Vol. 4. We were on hand for the first volume in early 2020, which was FIRE, but this one was Next Level. What struck me most about this two-day WILD affair was the insane amounts of Positive Vibes and Unity that flowed freely in the Real Art Tacoma venue. You could tell everyone was there to enjoy some awesome Hardcore/Hardcore Punk from around the States and Canada. Also speaking as Black I got to say that I loved this event because it really was a safe place for POC folks and all genders!
On the performance tip, every band brought their A-GAME and then some. What was also cool was seeing some bands that I didn't know a lot about rock the stage and make me a fan. Respect due to Brain Stem Productions for making all of the creatives feel welcome, from the photographers to the videographers. I know for a fact that anyone who documented Jag. Vol.4 captured a historic fest. So many of the bands set it off and the crowd was going off with them. This was evident by the GNARLY stage dives and circle pits that broke out so many of the sets.
This might seem a little shallow, but there was some serious drip from all of the tribes that were present. Casey from Apex Predator (their set was UN-FUCKING-REAL) gets the award for the most fly jacket, and the singer of Combust gets the Ralph Lauren award for rocking Polo Sport from head to toe.
I really appreciate Zach of Brain Stem Productions for all of the work that he put into this fest, and Real Art Tacoma for being an all-ages venue that gives the youth a place to express themselves. I hope all of y'all enjoy this feature, because if y'all take the time to watch these full sets, you will see for yourself that Jag. Vol. 4 is the BEST HARDCORE FEST in the PNW! I want to say thank you to all of the photographers and videographers who shared their creative spirit with us and with y'all. I want to give a shout out to Sunny from Hate 5 Six — I can't wait to see your footage, and it was rad finally being able to meet you face to face! It's now time for y'all to dig deep into our coverage of Jag. Vol.4! Until Jag.Vol 5. — HC HC HC!
The energy at JAG this year was non-stop. The spot was packed out for every band. Every set was poppin off. It was a beautiful thing to see. The exact vibe every gig should have: fun, violent, drama free energy.

Zack Ellis, Just Another Gig
JAG Vol.4 PURE AWESOME ENERGY!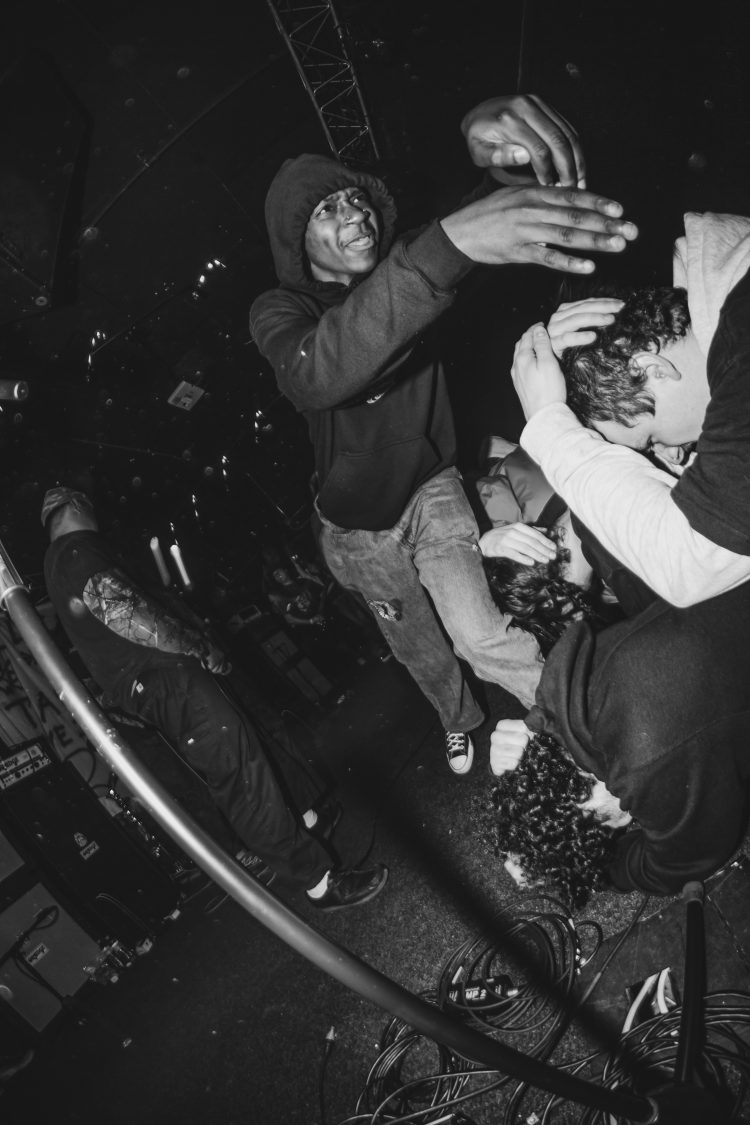 APEX PREDATOR
I think this was the best JAG yet. The bands all went insane and everyone was straight up going loco (crazy in Spanish). By the end of the night it was top of the most nuts I've seen The Northwest go. Maybe because we were all bringing it, maybe because there was G-Fuel powder floating through the air making everyone act different as hell. Either way it kicked ass.

Casey, Apex Predator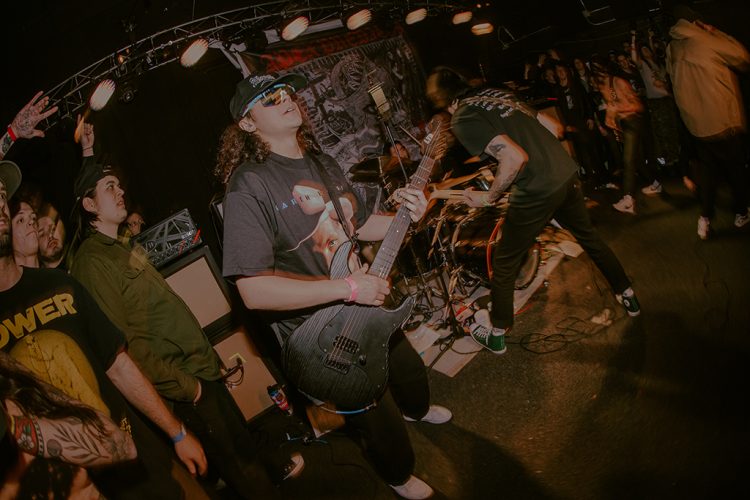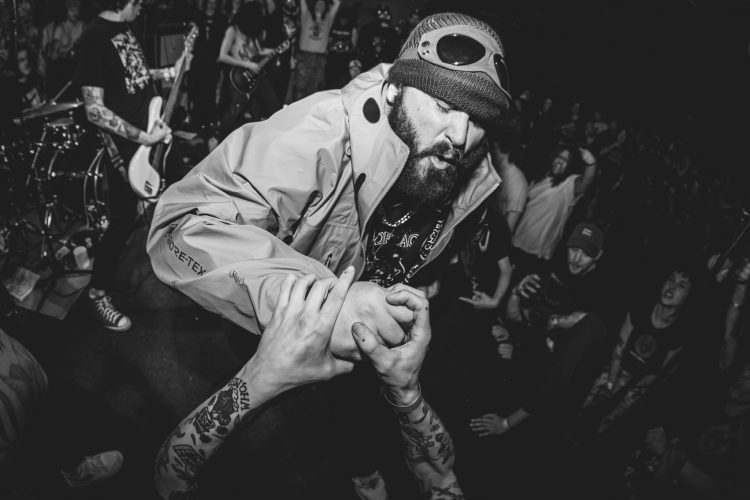 COMBUST
If I had to describe the energy at Jag I would say…crazy outfits and dope epic energy. Also me and Lumpy played catch with a banana during mindforce. Pause.

Andrew, Combust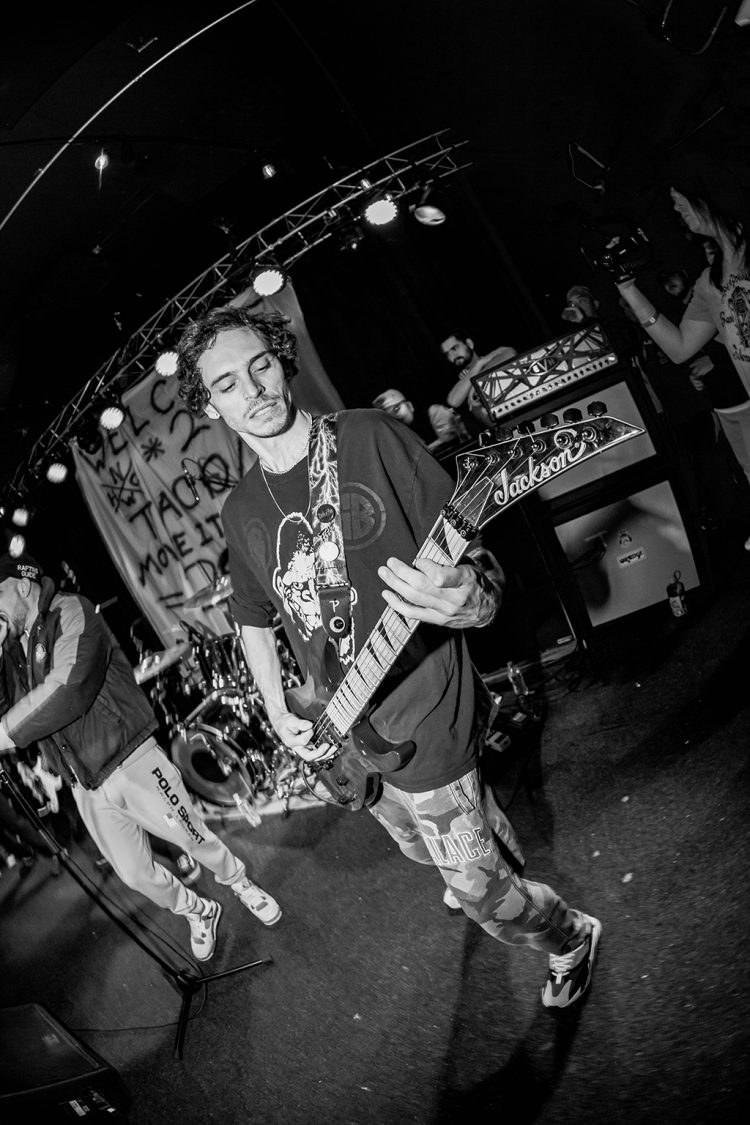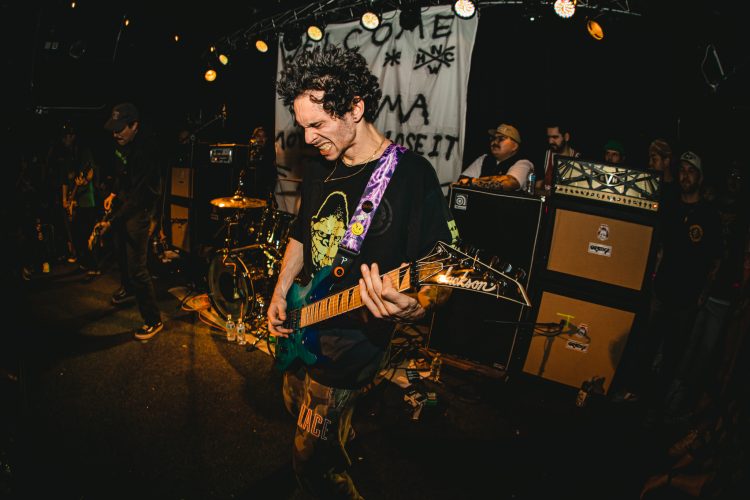 VIDEO PRICK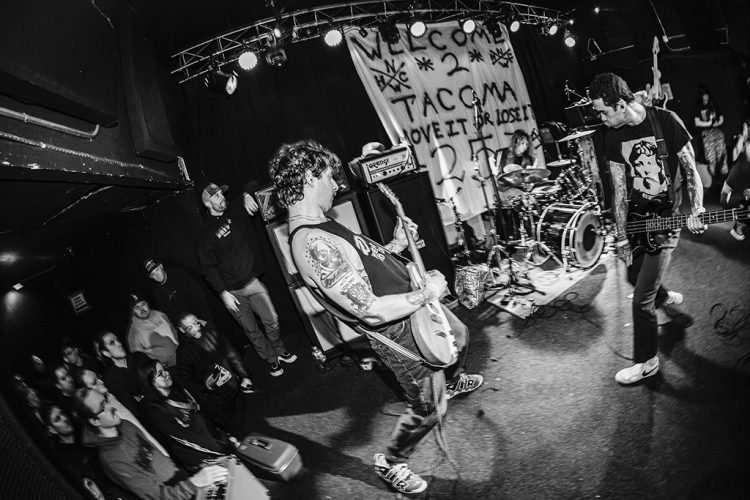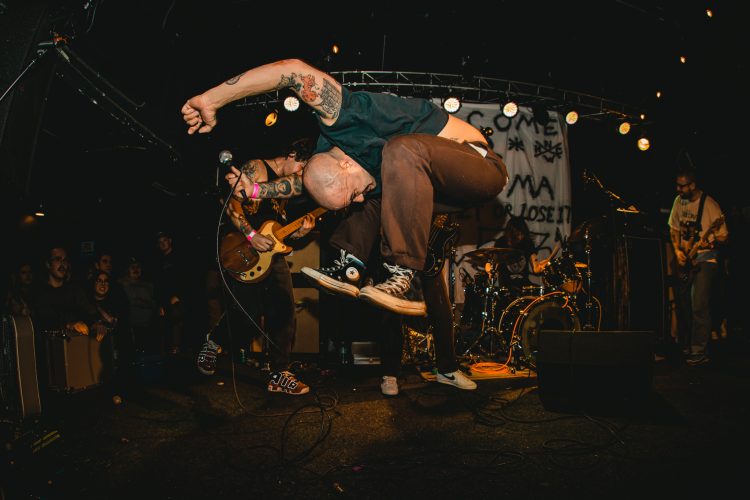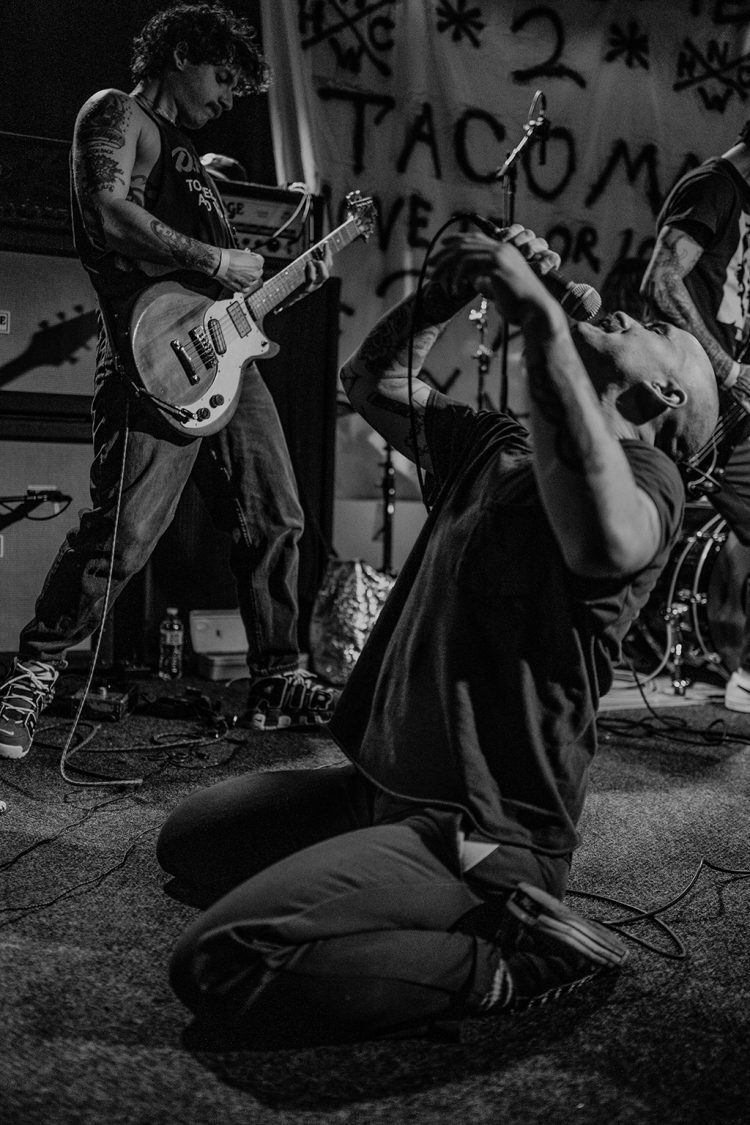 WORN
The energy at JAG V4 was nuts. I don't think any band had a lousy set by any means. The Worn set was pretty crazy for me personally, it's been a few years since we've played the PNW and it was great being able to play new material and seeing it go over well. I wanna shoutout Apex Predator, Ego Death, Video Prick, and Ozone specifically. All those sets were insanely epic as well.

WORN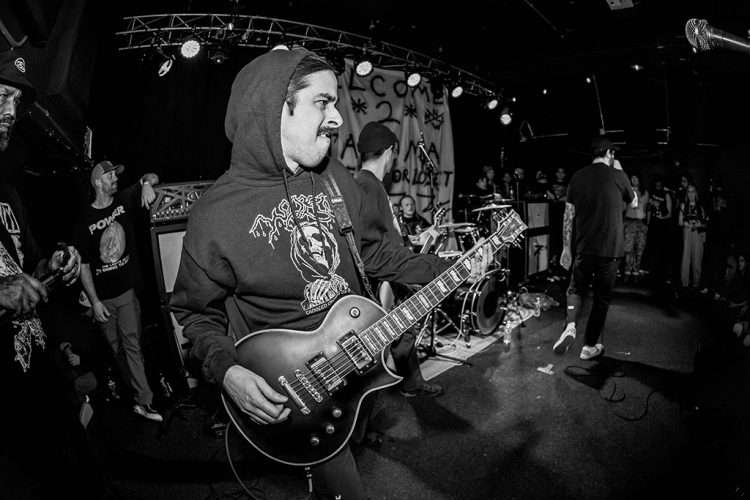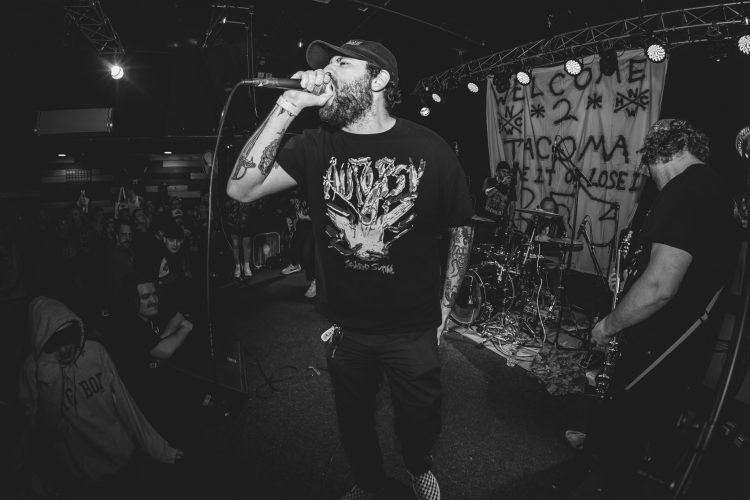 MINDFORCE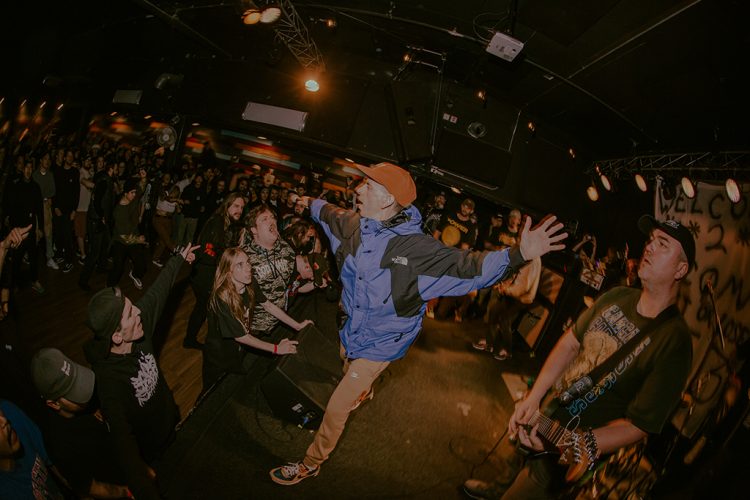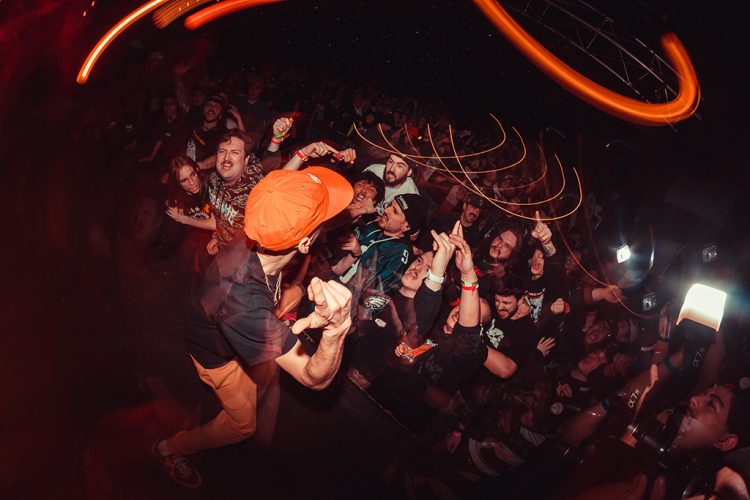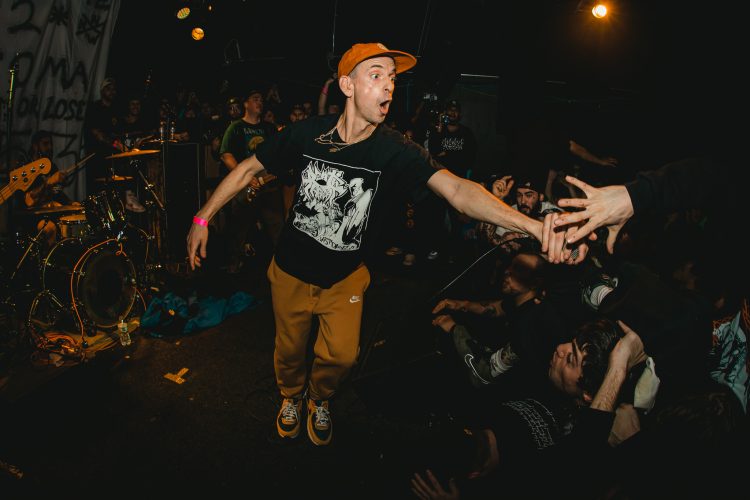 JUDICIARY
The energy at JAG this year was super fun and refreshing. I think it was a perfect snapshot of who's killing it in hardcore right now and who's up next in terms of takeovers (s/o Apex Predator, Big Boy, and Ozone). Prior to JAG vol. 4, Judiciary hadn't been to the PNW since before COVID. A "fest" with as good of a vibe as JAG was a perfect way to return.

Austin, Judiciary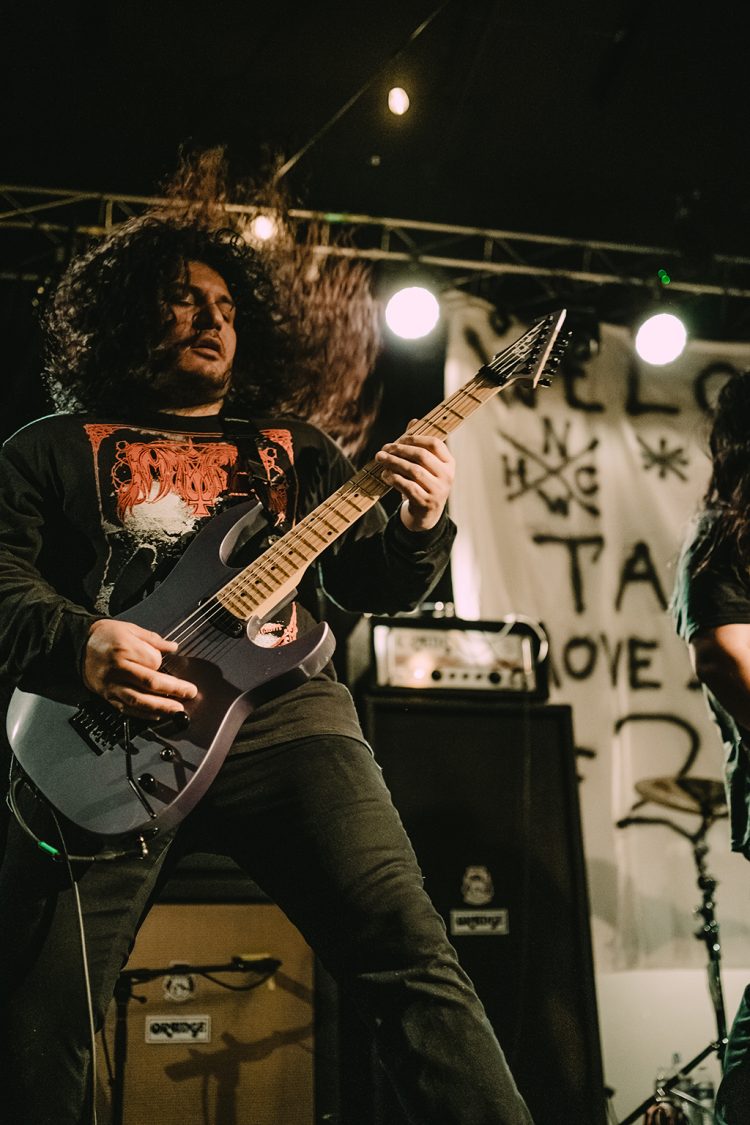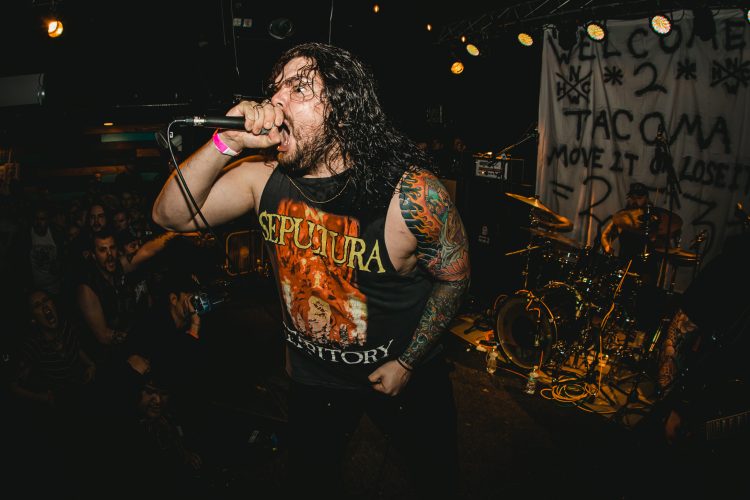 RESTRAINING ORDER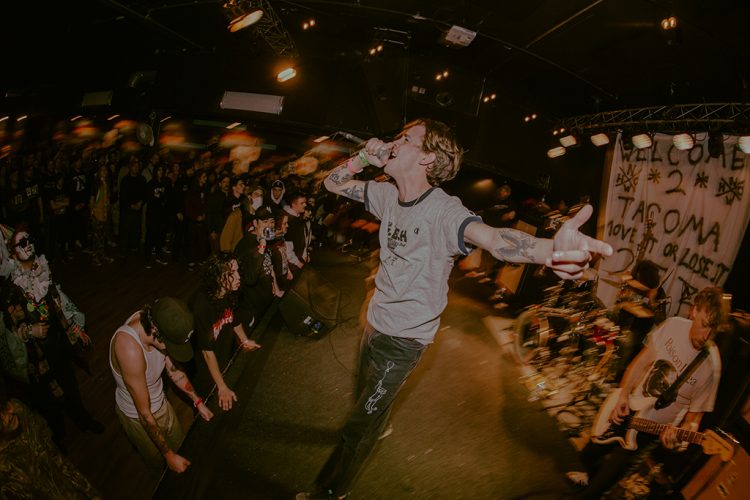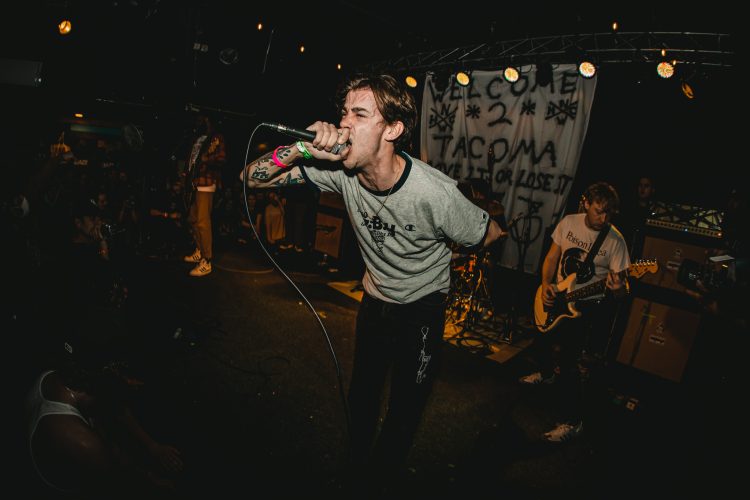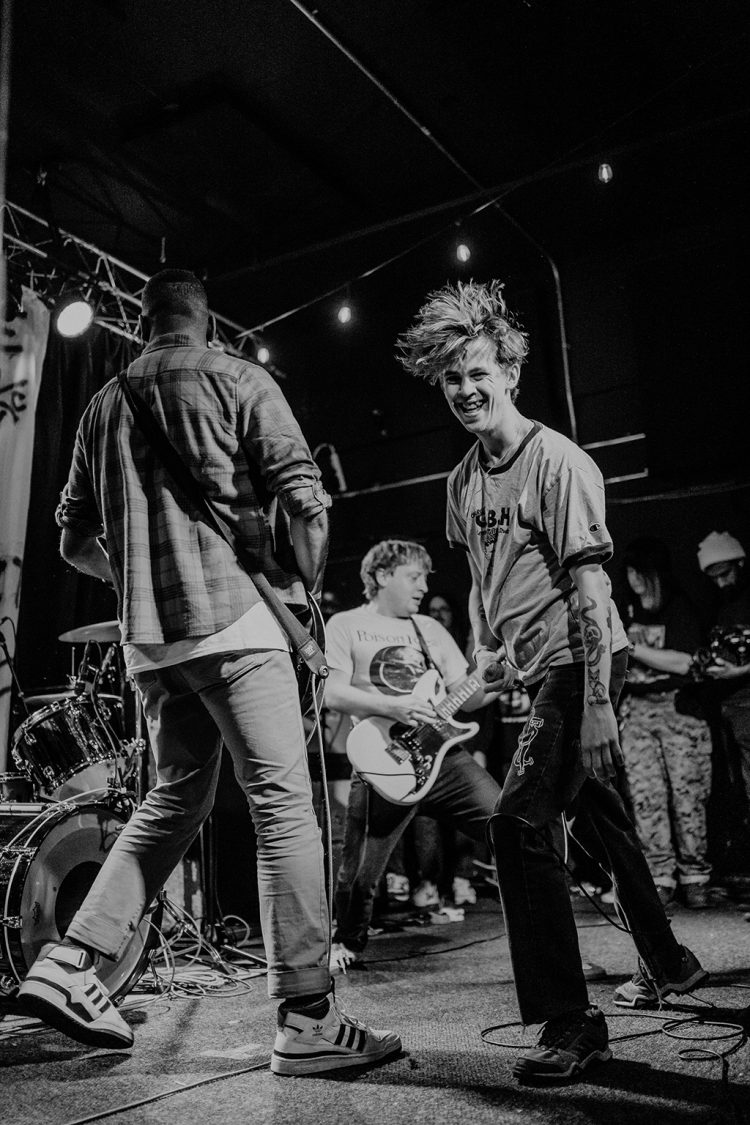 INSECURE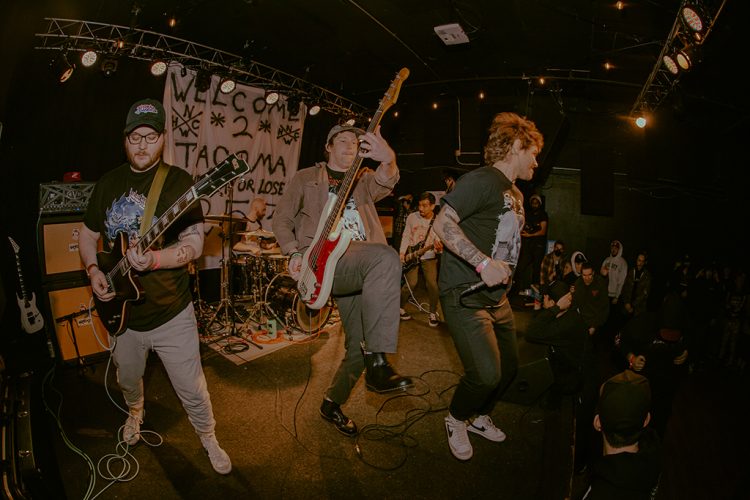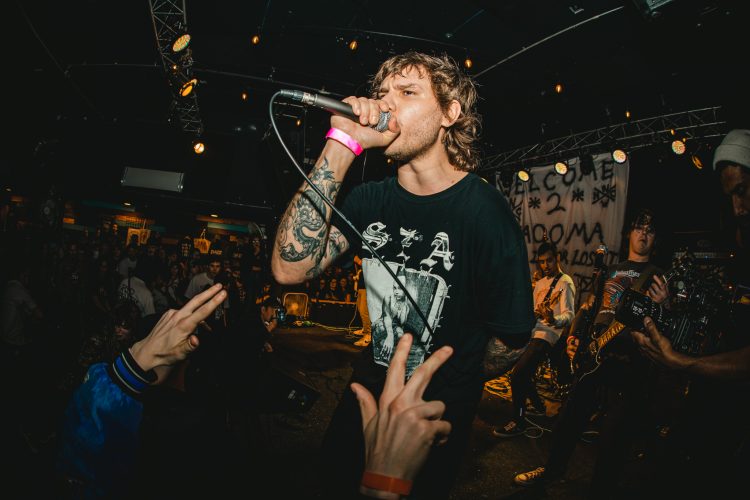 Simulakra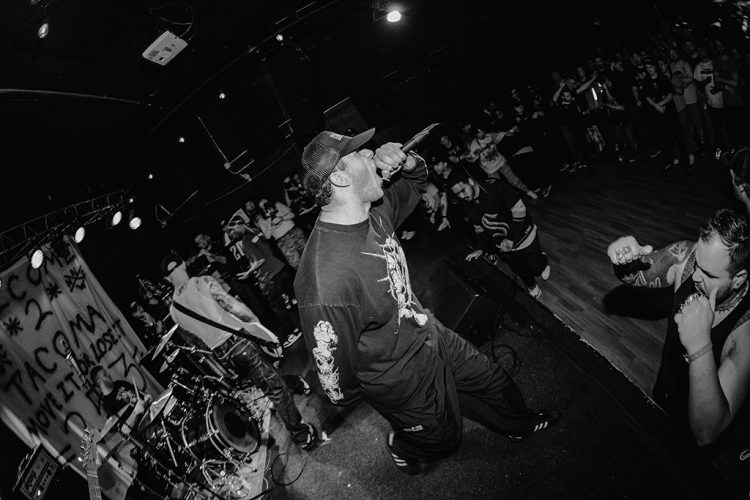 It's genuinely like one big friend meet up — I saw someone I went to high school with, Dom Pabon, the vocalist of Simulakra. Like, you never know who you're going to meet or run into. But the energy was high from start to finish. Just from the chatter, everyone was so excited about Day 2! But everyone showed out for both days. Every band killed it — I didn't get to photograph everyone because I was trying to enjoy it as much as possible. It's always fun seeing bands like Spy and Mindforce, and even more special seeing locals like Ego Death, Insecure and Apex Predator getting the recognition they deserve! Zack, Brainstem Productions, always kills it. I can't wait for the next one.

Chrisy Salinas, photographer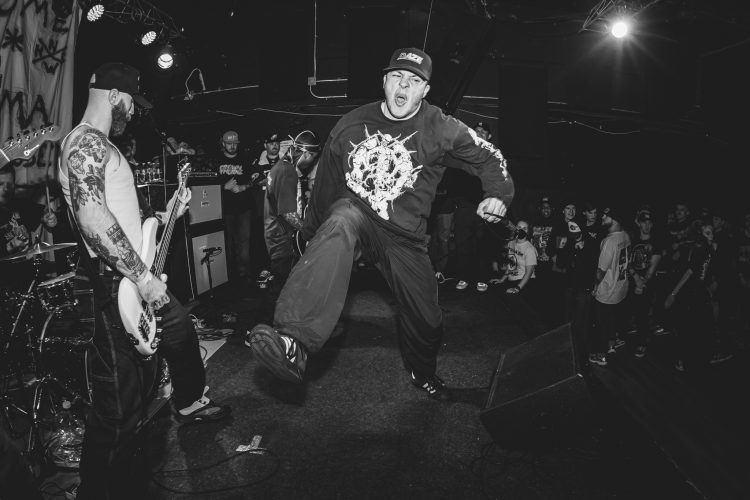 A Mourning Star
When we think of JAG Vol. 4, the first thing that comes to mind was all the Vancouver hardcore homies who rolled out to support us. The venue was the perfect size and totally packed out, so our set was dope. The fest as a whole was awesome — no BS, sick bands, hard dancing, and just good times. Shout out to JAG for having us. Tacoma rules. Shout out Apex Predator and Ego Death.

A Mourning Star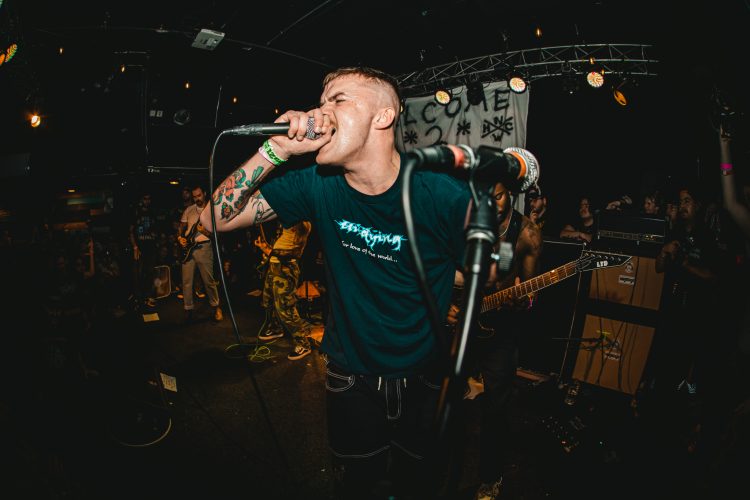 GEL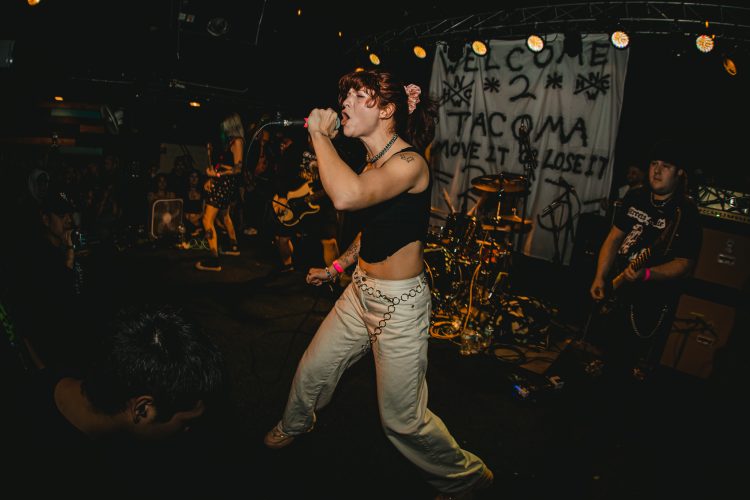 Ego Death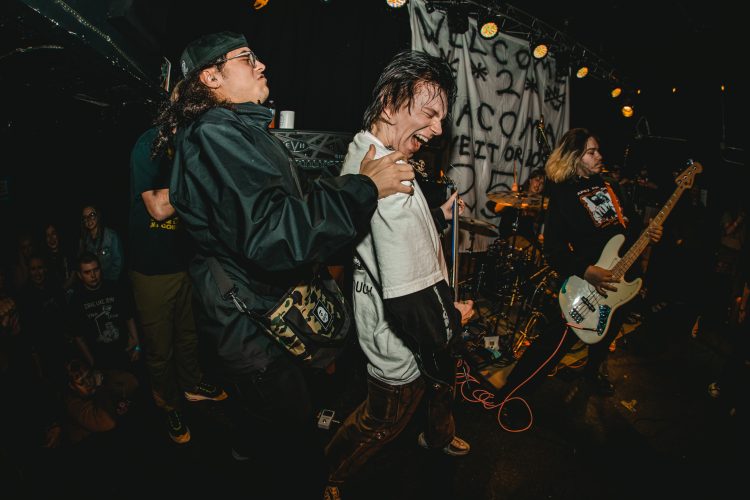 Comeback Kid
OZONE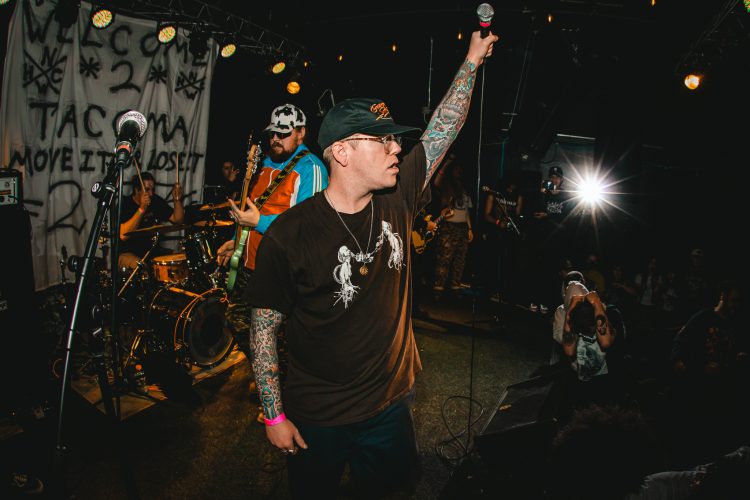 BIG BOY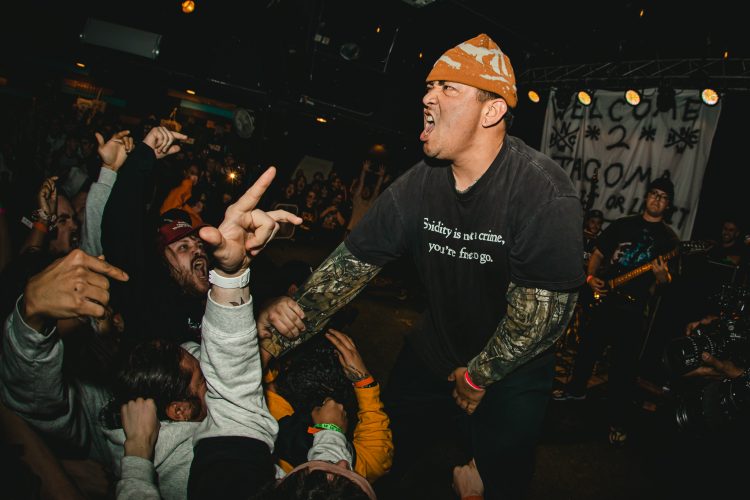 Denial of Life
"Jag 4 probably had the best energy of any Jag so far. The room was packed, folks were going off from start to finish. I think it really solidified Tacoma's place in hardcore. We're so proud of brainstem and for Tacoma for really putting ourselves on the map. Tacoma hardcore forever."

DENIAL Of Life: Logan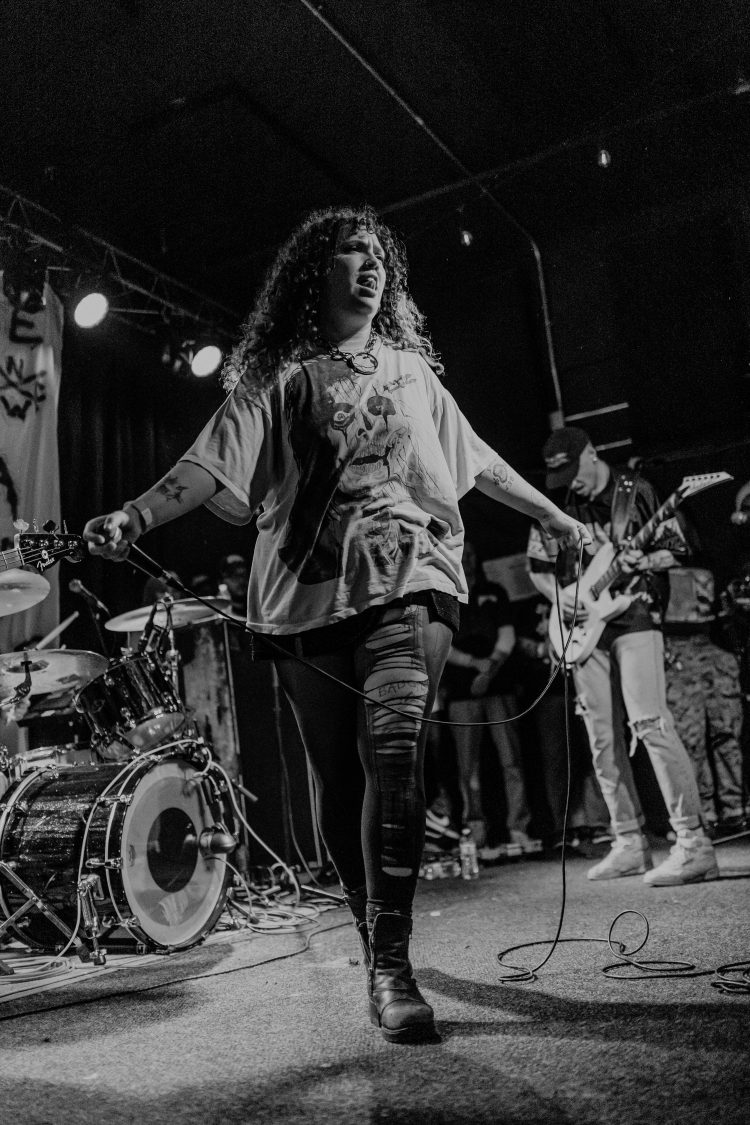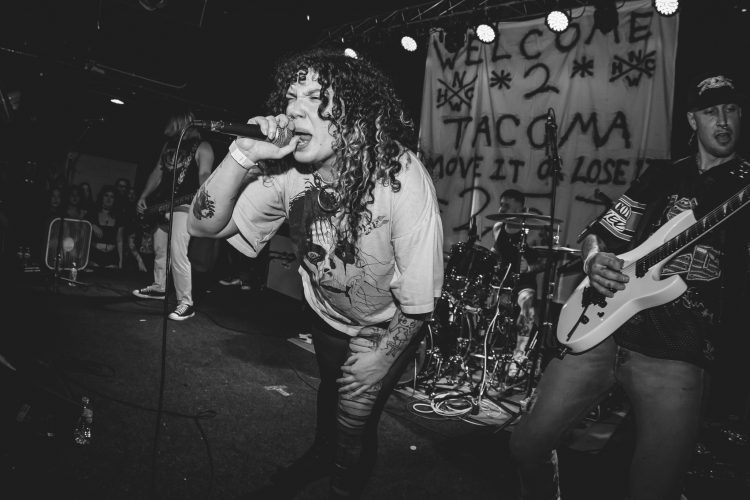 SPY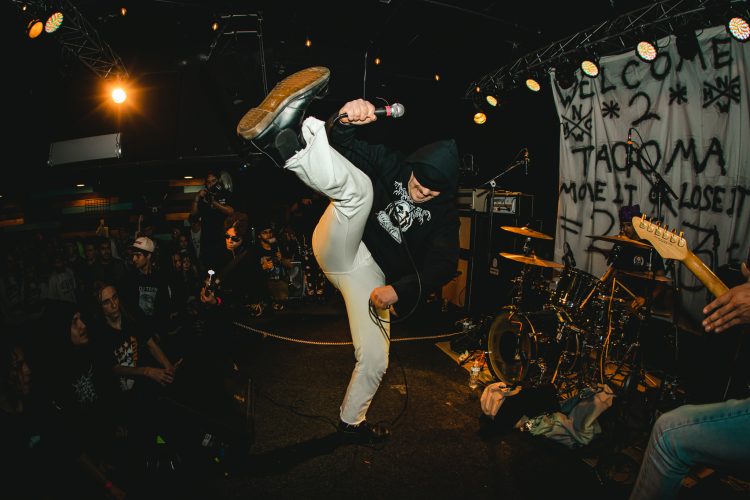 SPINEBREAKER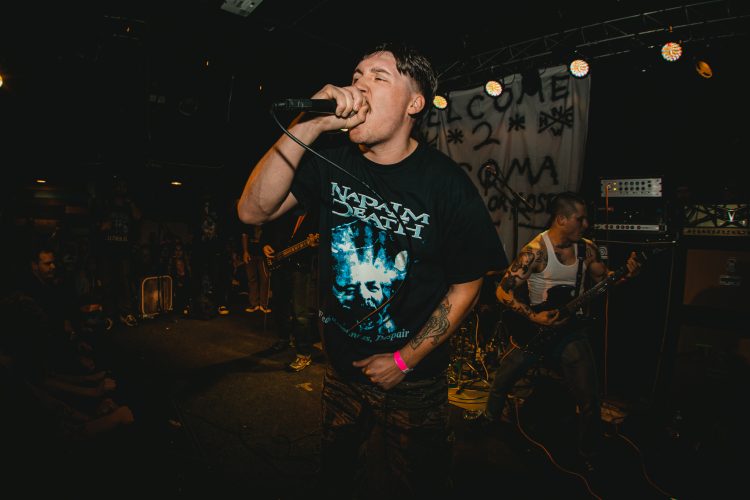 BY ALL MEANZ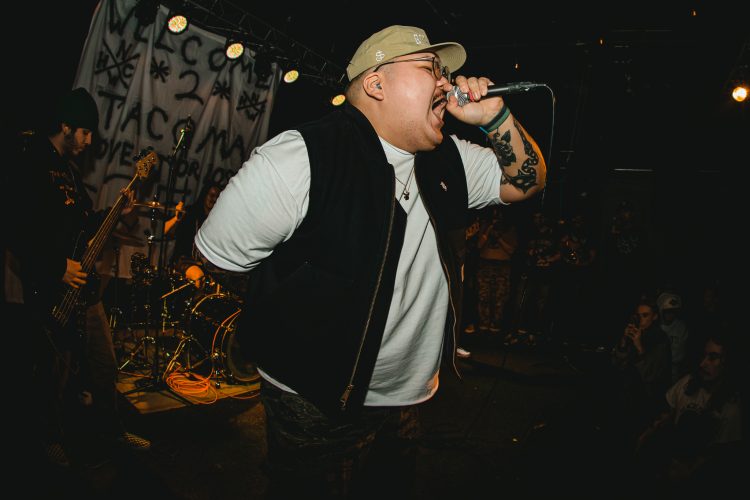 GRIDIRON