I can't front — I was late to the game finding out about DAHLIA SEED and their full-on awesomeness! In my defense, when they started in 1992 I was immersed in Hip Hop and dancehall culture, plus I was about to become a father for the first time. It's now 2023, and they are by far one of my favorite Emo Bands of all time. That's why I had to pick their second album Survived By on vinyl!
Songs like "Archway Out" hit me deep in my soul and make me want to roll around in the grass. Tracy Wilson's vocal tones are fucking unreal and I can't believe the range that she has. One minute she takes the listener to an ethereal place and then without notice, she packs the power of Janis Joplin. Real talk, everyone in this band is next level, and on jams like "Butterfly Kick," you can hear for yourself how amazing they are. Songs like "Lux Perpetua" only prove that this band spoke to the human condition that we all face in this thing called life! DAHLIA SEED's songs are full of emotional honesty, which is why after 28 years of Survived By being released, these songs still resonate with people.
Another thing that comes through in their music is how much they had to create their songs. If I could go back in time, I would have loved to see them live because Tracy Wilson seems like magic to witness. Join us as we give DAHLIA SEED the flowers that they deserve!!! Don't get it twisted, I said they were Emo, but really beyond that they are a band that has changed my life! We have nothing but respect for DAHLIA SEED and can't get enough of y'all!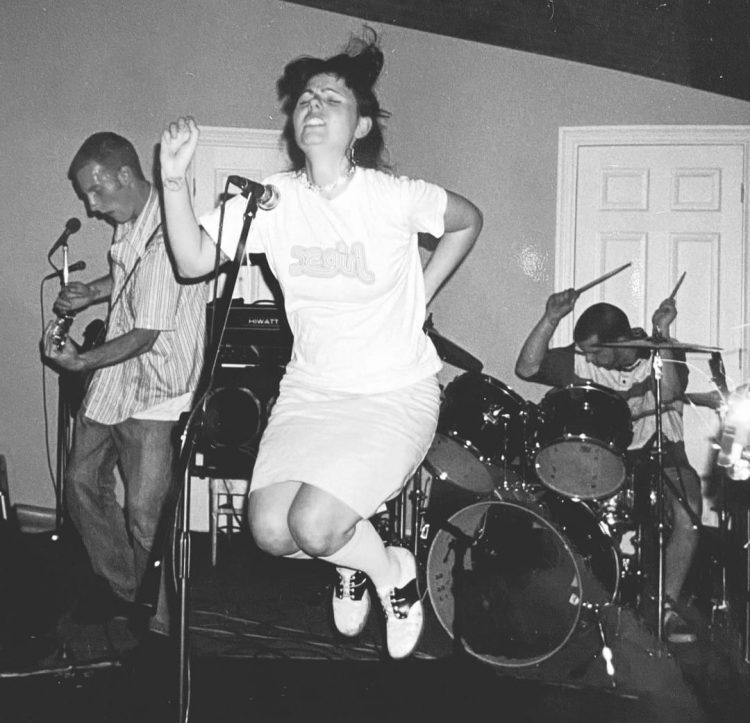 The album was recorded in just 3 days at Studio Red in Philadelphia, PA. We picked this studio because it was affordable, relatively close by, and bands we loved like Helium, Lilys, Versus, and Madder Rose had also recorded there. We recorded very late into the evening and then slept on the studio floor for a few hours each morning. Exhausted and in various stages of hungover or drunk, we recorded and rough mixed 12 songs in a matter of days. This is why my voice sounds so blown out and raw for every song. I had no idea how important rest, hydration, or vocal warm ups were back them. At least there were cheesesteaks. 


This was the summer of 1995, nearly a year before the recording was actually released.

The songs found on Survived By came together under admittedly ridiculous circumstances that were 100% by my own doing. In 1993, I decided my life was in desperate need of change and reflection. I cut off my hair, broke up with my first serious boyfriend, and left New Jersey for Seattle where I basically knew no one. My family, my whole world, was entirely based around the tri-state area so when I was offered a job at C/Z Records, I jumped at the opportunity to start anew. I wanted a life do over but I also wanted to continue playing music with Dahlia Seed. Amazingly the band agreed to a bi-coastal existence. 

Tracy Wilson read the full feature HERE!