Did everyone write a new record in 2020? With live music essentially coming to a halt, what else were antsy musicians to do? Portrayal of Guilt reveal themselves as workaholics as their songwriting sessions have led to not one but two new full-lengths in 2021. They started the year off with the amazing We Are Always Alone which dropped in January, and now they are about to drop Christfucker on November 5th.
Like many who wrote during the lockdown, Portrayal of Guilt added a bit more experimentation to their already unpredictable sound. They have a talent for blending a wild nineties hardcore sound with elements of Black and Death Metal. There are wild swings in dynamics and hairpin turns executed with an awe-inspiring deftness. On "Christfucker" they seem to pull in some Industrial and Noise elements as well.
CHRISTFUCKER OUT NEXT FRIDAY, NOV 5 ON RUN FOR COVER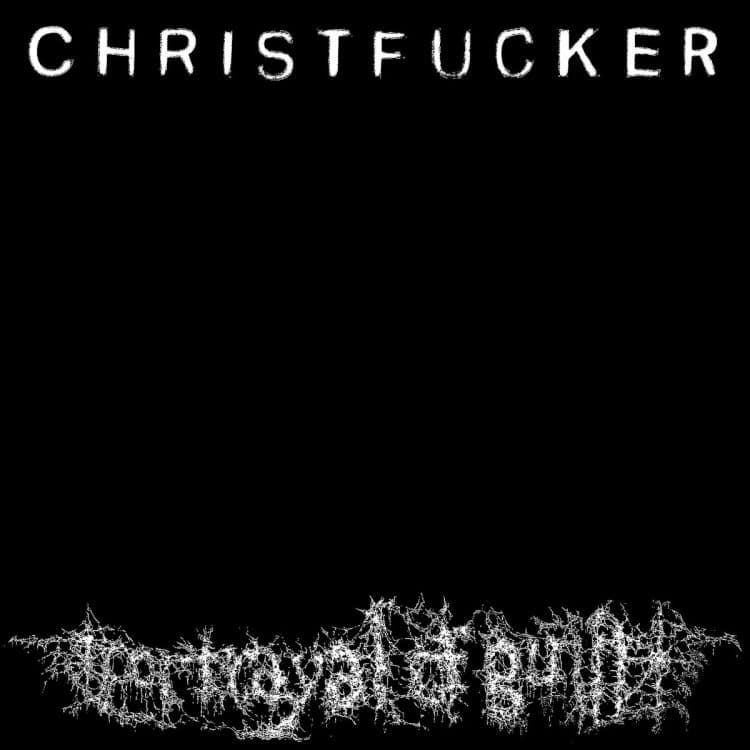 At times, these Industrial influences are quite direct and other times they are pulled off a bit more subtly. The album kicks off with a Noise introduction that seems like it could have come from any number of Death Ambient records. This kind of harrowing Noise returns later on in the form of "Bed of Ash".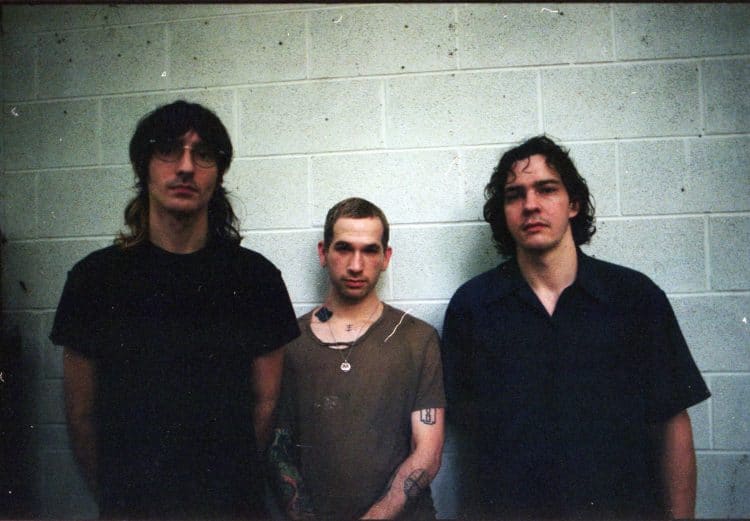 At other times, these influences are less obvious. Through much of Christfucker, they continue to bash out their normal sound, which is by the way, fucking excellent. Yet on songs like "The Sixth Circle", "Dirge", and "Master/Slave", they shape moments of clean guitar into compact figures that repeat with a driving insistence. Tracks like "Sadist" and the back half of "Possession" have a rhythmic momentum not often found in a band so closely aligned with chaos. These moments combine the band's kinetic violence with a more focused thousand-yard-stare mentality.

Overall, the vocal performance is absolutely scathing while the blast beat sections will peel the paint off the walls. Portrayal of Guilt specializes in a wide-eyed assault that is as unrelenting as it is unpredictable. Other bands also experimented with their sound during the pandemic, but unlike a group like Krallice whose experimentation led to a vastly different record than usual, "Christfucker" is just Portrayal of Guilt with just more violence and more aggression thrown into the mix. It is an expansion of what they do, not a detour. That's not to knock on Krallice, "Demonic Wealth" is excellent, it's just that "Christfucker" is immensely satisfying. Portrayal of Guilt give their fans what they yearn for, and they give more on top of that.
PORTRAYAL OF GUILT LIVE DATES:
11/02: Los Angeles, CA – Zebulon
~11/03: San Francisco, CA – Rickshaw Stop
~11/04: Portland, OR – Mississippi Studios
~11/05: Seattle, WA – The Vera Project
~11/06: Boise, ID – Neurolux
~11/07: Salt Lake City, UT – Kilby Court
~11/08: Denver, CO – HQ
~11/09: Omaha, NE – Slowdown
^11/10: Chicago, IL – Empty Bottle
~11/11: Cleveland, OH – Now That's Class
~11/12: Philadelphia, PA – PhilaMOCA
~11/14: Baltimore, MD – Joe Squared
11/15: Pittsburgh, PA – Mr. Roboto Project 
%11/16: Columbus, OH – Ace of Cups 
%11/17: St Louis, MO – The Sinkhole
^11/18: Oklahoma City, OK – 89th Street
#11/19: Dallas, TX – Double Wide #
~ w/ Uniform, Body Void# w/ Chat Pile* w/ Code Orange, Uniform^ w/ Bummer% For Your Health