When one can step back, as a writer, as a musician, as a fan, away from the seemingly endless surge of new releases and new artists, when one manages to take a broad or aerial view of the current punk moment, one can sometimes see just how the contemporary punk landscape will fit into the longitudinal story of this amorphous style. It is easy, when removed, to see that some artists are already in the process of building the future of punk and hardcore, already in the process of defining our era and laying the groundwork for younger artists to come. New Jersey's GEL is one of the bands who have most firmly wrapped their fingers around the genre's future, and they are pulling it to the present with every ounce of love and power they can summon.
In four short years, Gel has found a fervent and international audience. Their rapid ascension and passionate following are testaments not only to the exceptional quality of Gel's songwriting and performances but also to the timeliness of this band's messaging. Fans who identify as freaks, weirdos, outcasts, rejects, square pegs, either because they have adopted those titles for themselves or because the world around them has thrust those titles on them, have developed a hunger for music that is for them. In 2019, Gel's HC For The Freaks was a balm, a rallying cry, and an anthem, and Gel's evergrowing fanbase is indicative that the sense of alienation that precipitated early punk subcultures has found a new outlet in these five avatars of the downtrodden.
Only Constant finds Gel at the height of their powers, having lost none of the grit, edge, or bloodthirst of their early releases. The band, instead, has only gained more steam as the speeding locomotive of their career hurtles onward. Combining the sounds of early fast punk and hardcore of bands like Negative Approach, Black Flag, and Poison Idea with modern dynamos like Rat Cage, Pig City, Yellowcake, Peace Test, Restraining Order, Penetrode, and Exhibition, Gel's songwriting manifests their resistance to easy categorization. Like most bands who don't fit neatly into one category or another, who synthesize disparate and antagonistic styles, they are creating something new, something special, something true. Their recent output is pure catharsis, hitting the listener in the bile ducts in ways that most breakdown-reliant hardcore these days just cannot touch. Vocalist Kaiser really seems to have taken their role as a voice of the voiceless to heart, not so much singing as channeling the outrage, pain, and righteous indignation of so many of today's wayward youths.
Listening to Gel as an adult makes one wish the band was here twenty years ago, speaking to the universal adolescent experience of loneliness and of being misunderstood. Here is a band that recognizes, that feels, what so many suspect is their own personal burden of rejection and misfithood. Furthermore, and most importantly, Gel is here to make certain that every person who has never found their home or their people can see the power inherent in their mold-breaking identities. Here is permission not only to be a fugitive from the mainstream, but to refuse the mainstream, to build new and strange utopias apart from, and against, the punk status quo.
Thank goodness for Gel. This art has the potential to save us all.
Gel spoke with Cvlt Nation about Only Constant.
Gel has really found a huge and dedicated following in a relatively short amount of time. It seems your music has really struck a chord with the world of punk and heavy music right now. What do you think makes Gel so relevant and so resonant to so many people at this moment?
I genuinely don't know. We're simply writing the music we want to write and playing the shows we want to play. I think we're just trying to exist as our true selves and I guess people can see that and feel that energy.
All of your releases leading up to this debut full-length have received popular and critical praise. Did you approach writing for a full-length any differently compared to writing shorter releases? Did the popularity and anticipation create any pressure?
All we wanted to do was create something cohesive. It was definitely a lot different, but not much harder. It was very collaborative. No pressure, we wrote what we wanted to do and that's it. If not a single person were to buy this record, we would've written it the same way.
What were some of the musical influences for Only Constant? What about lyrical influences?
Always a little bit of Negative Approach. But I don't think there's a singular band we are influenced by, but I'm always trying to find a way to push my non-HC influences into our music. I love goth and post-punk music, so maybe there will be synths on the next record.
It feels like there is a shift in the punk world at the moment, one that makes shows and spaces more intentionally inclusive of marginalized identities and more thoughtful about involving the youth. Do you recognize this change? If so, what are some factors in the cultural shift, and does Gel have a role in that?
I definitely recognize the change, and it's all I want to see. Be a freak, be a weirdo, be yourself, show up, and keep showing up. I don't know if we have a role in it, but I'd like to do whatever we can to make sure it keeps happening. I don't know if we did, but if we do have a role in it, I'm happy with that.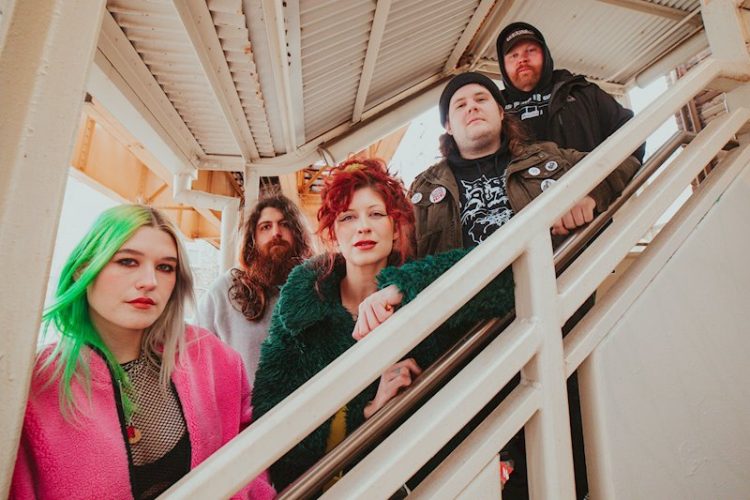 The title of your early tape Hardcore For The Freaks has become kind of a mission statement that people immediately associate with Gel. Can you elaborate on that and how it ties into the band's philosophy?
It was more so a hopeful yell into the void when we first said it. I didn't know it would manifest itself in any way. But 3 years later seeing it become something real is really awesome.
How has being from New Jersey shaped the sound and/or worldview of Gel?
Jersey has a long history of DIY. Legendary New Brunswick basement shows and a long list of awesome artists that came out of and toured through those basements.
What do you love about hardcore right now? What should change?
Bands seem way less afraid to try new things. We're living in the time of MSPAINT, there's truly no rules. As for change, maybe knock it off with the horseshoe thing, at least when a non-HARDcore band is playing.
Who are some bands you've loved playing with? Who do you still want to add to that list?
Spy, MSPAINT, Militarie Gun, Bib, Big Laugh, Drug Church, Armor, Faze, Exhibition… too many to count. Touring with Ceremony was a dream come true. I'd love to take Truth Cult on tour.
What should people know about Gel? About Only Constant?
For the freaks, forever.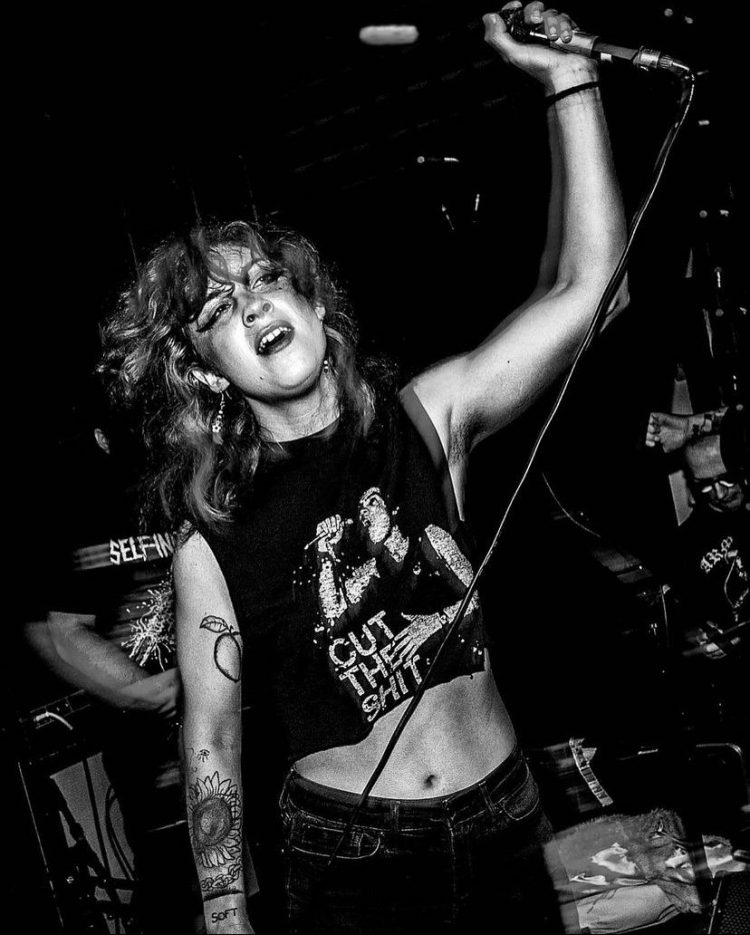 Only Constant was produced by Trish Quigley at Landmine Studios.
It was mixed by Zach Miller, and mastered by Will Killingsworth at Dead Air Studios.
The artwork is by Ryan Rocha.