By Far the Most Important Bootleg Tape Site:
THE MCKENZIE TAPES feat. Jesus and The Mary Chain, Sonic Youth, Fugazi + Many More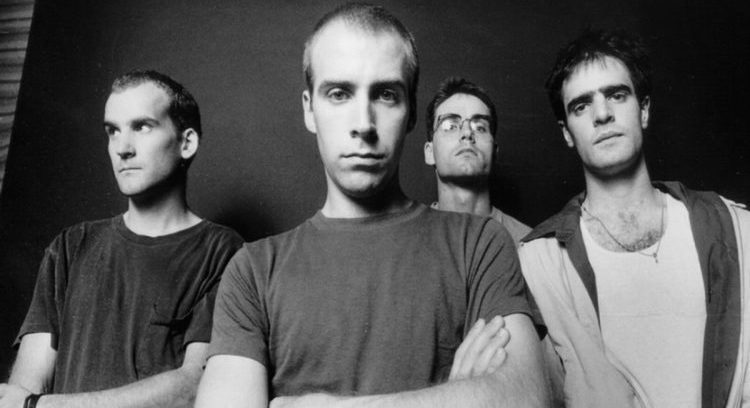 I am a straight up music nerd, so when I saw this feature about THE MCKENZIE TAPES on Dangerous Minds today I had to dig deeper. What I found has not only given me chills, it has made me fall in love with this tape site. So from the late 70s to the mid 200s, David McKenzie (a  former Maxwell's employee) taped some of the most important shows in the Tri State area at venues from Maxwell's to The Ritz, Irving Plaza, City Gardens, and more. What will you find on the THE MCKENZIE TAPES site? Unreal performances from the likes of Jesus and The Mary Chain, Husker Du, Meat Puppets, Sonic Youth, Fugazi, Dinosaur Jr., Pixies, Violent Femmes, Die Kruzen, Dag Nasty, Boss Hog, Blag Flag and many more! Places like this are so important because they have archived a sonic space and time that will never take place again!!! Plus all of these sets are up for download…check it out below!
The McKenzie Tapes is a collection of live audio recordings from some of New York City-area most prominent music venues of the 1980s and 1990s.

The collection itself was recorded by David McKenzie, a Kearny, NJ-native and former Maxwell's employee (that's him pictured above!).  It spans mostly from 1985 to 1993, and includes shows played not only at Maxwell's, but also The Ritz, Irving Plaza, City Gardens, and more.

David generously sent his tapes to me (Tom) in hopes of getting them archived online. I'm looking forward to sharing all this great music over the course of 2018.

-Tom

Fugazi at Maxwell's (04-09-1989)

Set list:

Greed
Brendan #1
Bulldog Front
Burning
Burning Too
Bad Mouth
Sieve-Fisted Find
Shut the Door
Margin Walker
Song #1
Waiting Room
Give Me The Cure
Suggestion
Lockdown
Long Division
Glueman
Joe #1
Turnover
Reprovisional
Furniture

Die Kreuzen at CBGB's (03-04-1988)
The Jesus and Mary Chain at The Ritz
On April 14, 1987, The Jesus and Mary Chain played at The Ritz! The Scottish alternative rockers were preparing to release their second studio album, "Darklands," which would be released in August of 1987.  The group played several songs from this yet to be released LP, including "April Skies," "Nine Million Rainy Days," and "Happy When It Rains." Text from THE MCKENZIE TAPES
Bad Brains at Elks Centre in Philadelphia, PA (01-30-1982)
Set list:
Supertouch / Shitfit
Attitude
Jah The Conqueror
FVK
Big Takeover
Banned In DC
Joshua's Song
Right Brigade
Destroy Babylon
?
The Meek
Pay To Cum
Riot Squad
Enjoy this post? Donate to CVLT Nation to help keep us going!