Experience the Weird! UNNATURAL WAYS "The Runaway Song"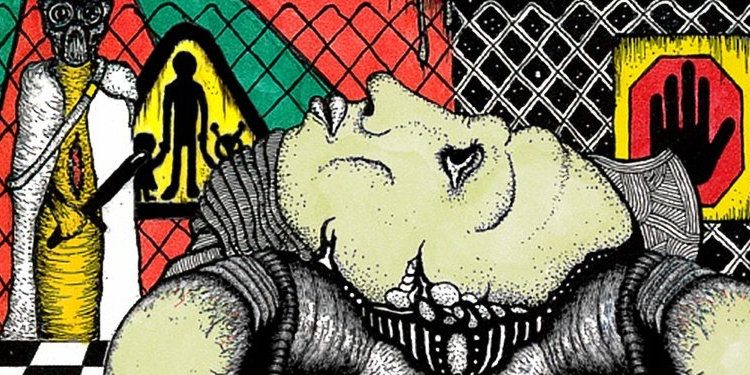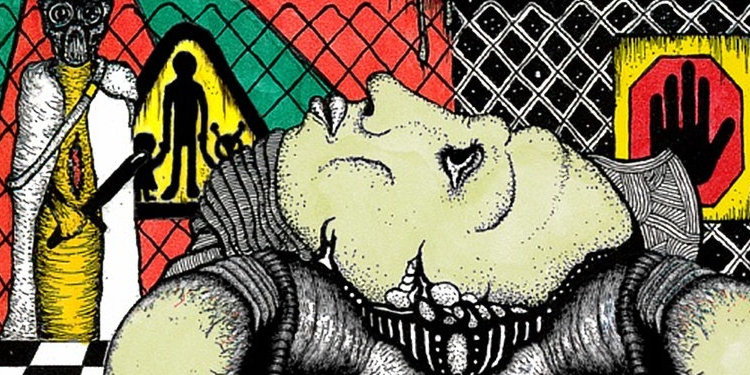 If there's one thing you DO NOT come to CVLT Nation for, it's normal music. We specialize in finding music that pushes boundaries and defies genre, and the new album from UNNATURAL WAYS is no exception! This project brings together noise, prog, post-punk, metal, free jazz and genres yet to be defined to make sounds that will captivate you and maybe make your head explode! Unnatural Ways' new album The Paranoia Party was released this spring on Sleeping Giant Glossolalia, and you can stream it and buy it right here. Today we're very excited to share their new video for the track "The Runaway Song" – so get ready to get weird!
"Everything on the new record, "The Paranoia Party," deals with outer space and imaginary planets/worlds. "The Runaway Song" is about a flying saucer named Molly who has a family but runs away from them, blasting into outer space and leaving them and her home planet behind. Most of my life I've had friends who were neglected or abandoned as kids, and as the years go by I now have friends who are parents themselves, and who I see doing the same thing to their own kids. Not a pretty picture, and not an easy cycle to break. This song's lyrics came from seeing a couple generations of that pattern."
Live:
Jul 14 – Brooklyn, NY @ Union Pool w/ Bill Orcutt/Chris Corsano duo **
Aug 10 – Brooklyn, NY @ Ceremony w/ Cheer-Accident ##
Aug 14 – Brooklyn, NY @ Happy Lucky No. 1 w/ Jessica Pavone String Ensemble **
Aug 26 – Cleveland, OH presented by New Ghosts ##
Aug 27 – Lafayette, IN @ Spot Tavern ##
Aug 28 – Chicago, IL @ Constellation w/ Jeff Parker's New Breed ##
Aug 31 – Toronto, CA @ Intersection Festival ##
Sep 1 – Montreal, CA @ Brasserie Beaubien ##
Oct 12 – New York, NY @ Mercury Lounge w/ Mike Watt and the Missingmen ##
## = Unnatural Ways
** = Ava Mendoza solo
Enjoy this post? Donate to CVLT Nation to help keep us going!