Exclusive CVLT Nation Streaming: LEATHER GLOVE – Skin on Glass Demo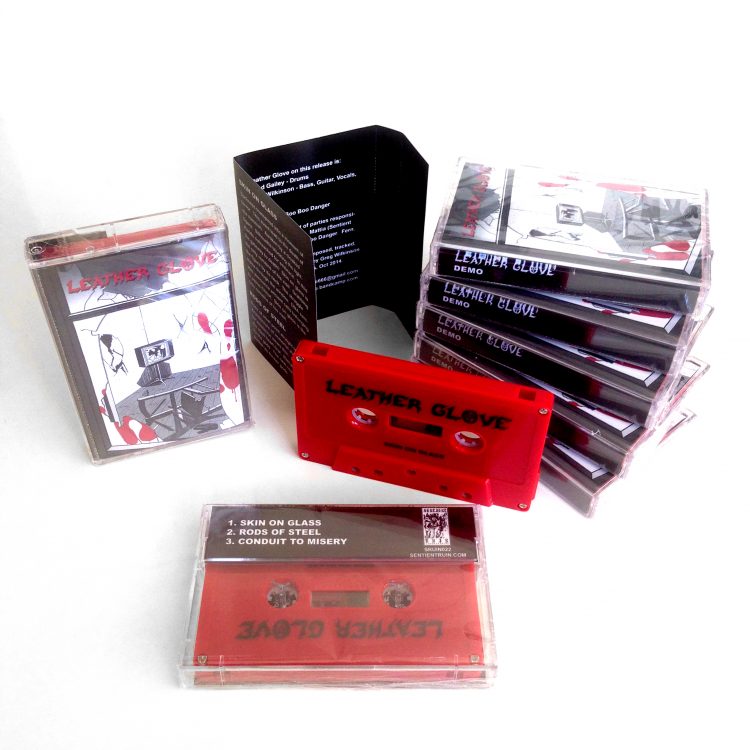 The time has come to bring you the full-fledged barrage of old school death/sludge metal chaos that is the debut release of LEATHER GLOVE: the Skin On Glass demo! Masterminded by renowned Oakland-based sound engineer Greg Wilkinson of the mighty Earhammer Studios (who over the years has engineered albums by Iron Lung, Noothgrush, Pallbearer, Graves At Sea, Vastum, Lycus etc. and played in bands like Brainoil, Laudanum, Graves At Sea, and Deathgrave) LEATHER GLOVE, is a gruesome and snarling amalgamation of all of Greg's primary death metal, sludge, and crust punk influences. Built upon a tapestry of absolutely lawless sonic savagery, the Skin On Glass demo is a bloodthirsty death/sludge metal beast that in the span of a mere twelve minutes – clustered into three obliterating tracks – will stomp the listener with a sonic punishment that will be impossible to forget.
CVLT Nation was given the privilege to stream this punishing debut release in its entirety below, and we can't  but reaffirm how much fans of insanely heavy shit like Grave Miasma, Bolt Thrower, Noothgrush, Undergoing, Coffins, Autopsy, Deviated Instinct, and of all the most tormented and barbaric old school death metal, crust and sludge metal etc. will fucking love this thing. The Skin On Glass demo  was recorded, mixed, and mastered by Greg himself at Earhammer, and the drums were played by Chad Galey (Necrot, Rude, Atrament, ex-Vastum). It will be released tomorrow, May 20 2016 as a cassette tape & digital release through Sentient Ruin, and can now be snatched up straight from the label or from Leather Glove directly.
(photo by Scott Evans)
Enjoy this post? Donate to CVLT Nation to help keep us going!