Don't Miss This Tour! Flowers & Fire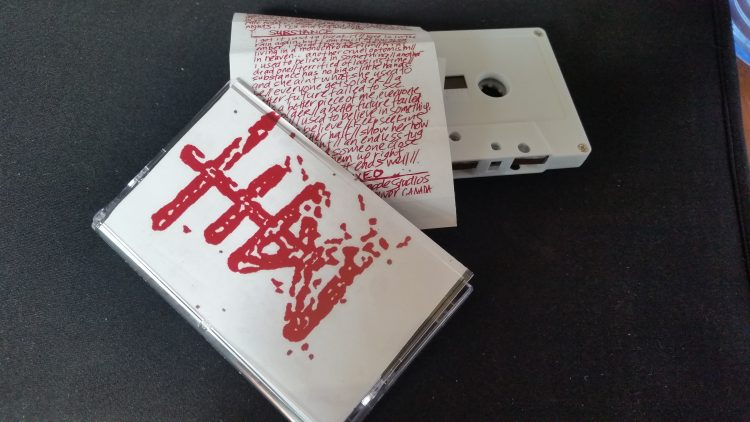 Flowers & Fire is a supremely underrated new band hailing from Vancouver, B.C., that embodies the best parts of early darkwave and sets the bar high for up and coming bands within the genre. Instead of the overuse of technical instrumentation or effects, they rely on the initial ideas of composing meaningful, brooding post-punk by employing tactical yet simple melodies and angular and extremely well-executed vocals – you haven't heard a vocalist of this caliber in the genre for years. Every song hooks you in and will stick in your head for days. The guitar and bass work is reminiscent of Southern Death Cult and The Chameleons, while the vocalist really does sound as good as Siouxsie.
They're touring the West Coast right now, but not all their merch made it through the border – so, like any good D.I.Y.ers, they printed all their wares themselves once they got into the U.S. Pick up their new demo if you see them out and listen here.
FLOWERS & FIRE Remaining Tour Dates (event page here):
22/09 – Philadelphia, PA – Second Empire w/ Syndicate, Destroying Angels
23/09 – Brooklyn, NY – Alphaville w/Syndicate, Pox
24/09 – Montreal, QC – Coop Katacombes – Varning Festival
27/09 – Ottawa, ON – TBA w/ Aube
29/09 – Toronto, ON – S.H.I.B.G.B's w/Stüka, Mollot, Dilettantes
30/09 – Chicago, IL – Rancho Huevos w/ Veil Vitric, Endless Column
01/10 – Minneapolis, MN – Secret Service
02/10 – Winnipeg, MB – 250 Balmoral w/ Ghost Twin, Madeira, Real Marriage
03/10 – Regina, SK – TBA
04/10 – Calgary, AB – The Drum & Monkey & Bamboo Lounge w/ Melted Mirror, Postman
05/10 – Kamloops, BC – Zack's Coffees Teas & Gifts w/ Pink Eraser, Sick Astray
Enjoy this post? Donate to CVLT Nation to help keep us going!