#10 END Splinters From An Ever​-​Changing Face
Loud. Brutal. In your face. Swinging a hatchet at your neck. END isn't trying to lull you to sleep with Splinters From An Ever​-​Changing Face, they're trying to end your miserable life.
#9 SUNAMI SUNAMI
This s/t album from Sunami has me stalking around my office hoping a cop will knock on my door so I can choke his pig ass out! If you love the police and prefer a peaceful spa-like tranquility, don't listen to Sunami. Label: Creator-Destructor Records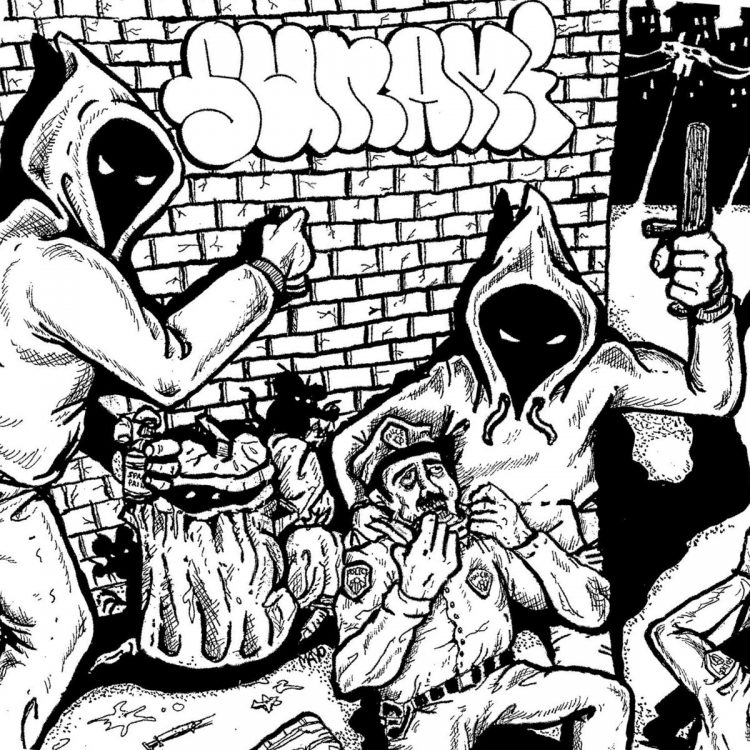 #8 XIBALBA Años En Infierno
Have y'all ever been to a XIBALBA show? It gets mental. So a lot of you are probably going to get mental when you hear XIBALBA's new album Años En Infierno via Southern Lord. This album erupts like a hardcore volcano and spews molten fury on everything and everyone in its path! Hit play on the full album stream below and let their fiery rage blaze through you!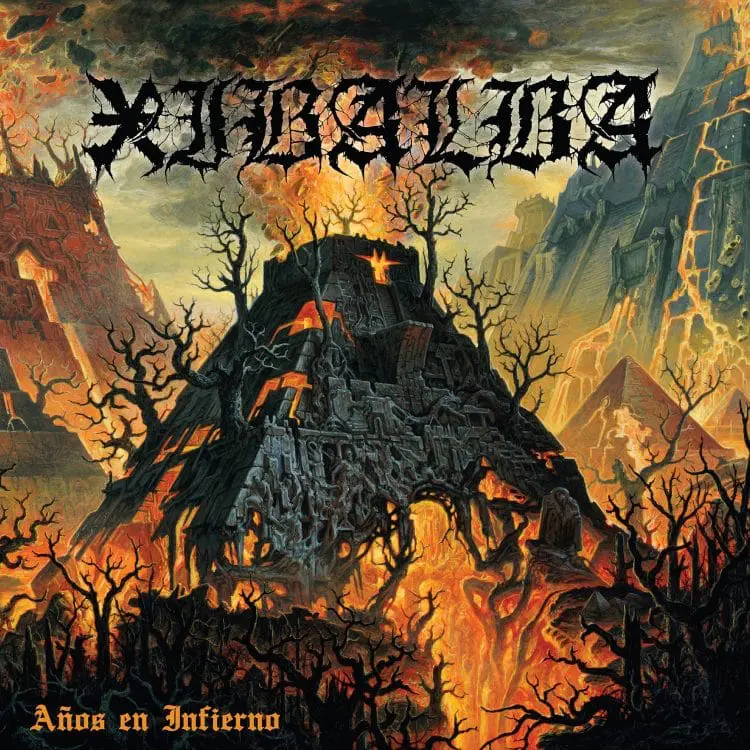 #7 STEPPING STONE Escape From The Junkyard
Escape from the Junkyard is a fitting name for Stepping Stone's debut LP. These rollicking, rocking hardcore anthems are a soundtrack to a parade of motorcycles, fashioned from scrap metal and sweat, tearing down a Canadian stretch of open road, leaving nothing but torn asphalt and whiplash in their wake.
Following up their celebrated sophomore EP, Unreal Form, this release shows the Regina band more confident than ever in their skill and power. Opening with a subdued "Enter Sandman"-style riff, the album quickly shifts to quick palm-muted chugging before exploding into a hurricane of cross-over energy. The songs on this album are perfect blend of early thrash and modern hardcore. The vocals sound like a cross between Tom Araya, Scott Vogel, and Justice Tripp, and the band is locked in with riffs that are catchy, innovative, and complex.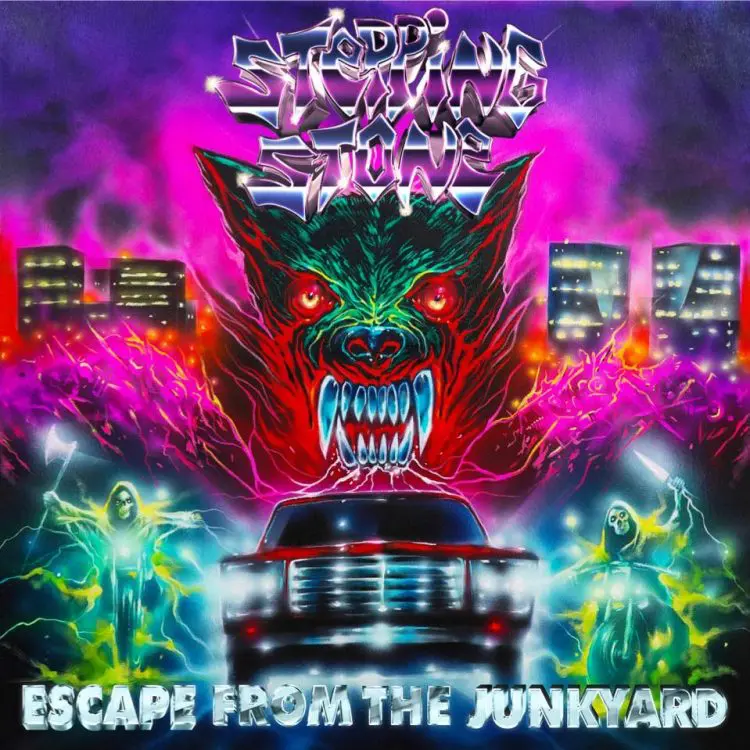 #6 DRAIN California Cursed
From the first raspy "ough" on DRAIN's album California Cursed, I knew I was listening to something special. It's got me missing shows so bad right now. I hope they come up here to Vancouver and play an all-ages show so my kids can get into the pit like they're been talking about all year. My 6-year-old will put on her boxing gloves and make the meanest mug while her older sister high kicks her way across the stage! See you in 2021, Drain!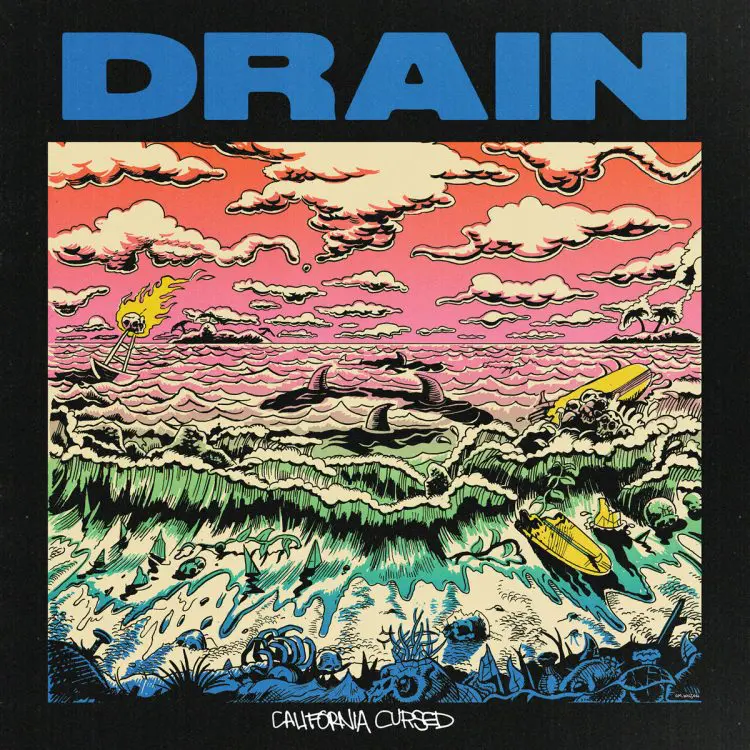 #5 STRUCK NERVE Rattle the Cage
On Rattle the Cage, Struck Nerve calls out the bullshit they see all around them, and I'm here for it. I'm tired of the same shit playing out in microcosms around me; everyone turning outward to find their identity in what makes them like everyone else, instead of turning inwards to honor what makes them and everyone around them unique. I'm not straightedge, but now that I don't drink I know that alcohol is a tool for social control and that it takes your power away so that you can be more easily manipulated by the evil forces that run our world. I've got a renewed appreciation for the SxE vitriol Struck Nerve is spitting because I know they want a better world where we can see clearly who's interests we're working in, cuz they're never our own. Plus this shit rocks hard, and it's got me wanting to make love and war!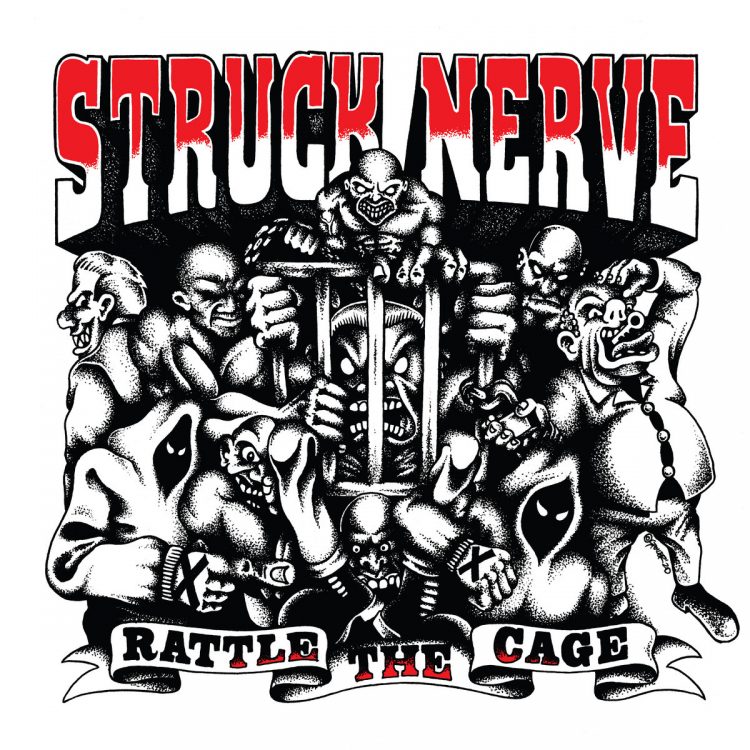 #4 SPINE L.O.V.
Listening to SPINE's L.O.V. is like being on the receiving end of a road rage incident. The heart-palpitating snarl of Max Chaney's bass, the blitzing blasts of Dillon Bendetti's kit, and the machine-driven grind of Alex Tunks's fine-tuned guitar work all work in congruence to create a fearsome, white-knuckled panic for the listener. The greatest threat of all to your person and property, however, is vocalist Antonio Marquez, a titan of size and sound, whose outraged bark gives one the impression that he is at the driver's side window, grabbing you by the ears, and pulling you onto the hot asphalt during rush hour traffic.
L.O.V., SPINE's first release since 2018's amazing Faith and their second release through the ever-reliable Bridge Nine Records, is simultaneously their most honed and most pummeling album to date. For the last decade, SPINE has been masterfully blending California powerviolence, New York hardcore, Japanese crust, and old school death metal with a dash of Youth Attack and Iron Lung Records. For some years, the band was billed as Weekend Nachos-adjacent because of founding member John Hoffman, the releases on his fantastic Bad Teeth Recordings, and the similarly excellent take on tough-guy hardcore and powerviolence. At this point, though, without losing track of its roots, SPINE has become its own beast, and L.O.V. is bound to secure the band's rightful place as a legendary musical force.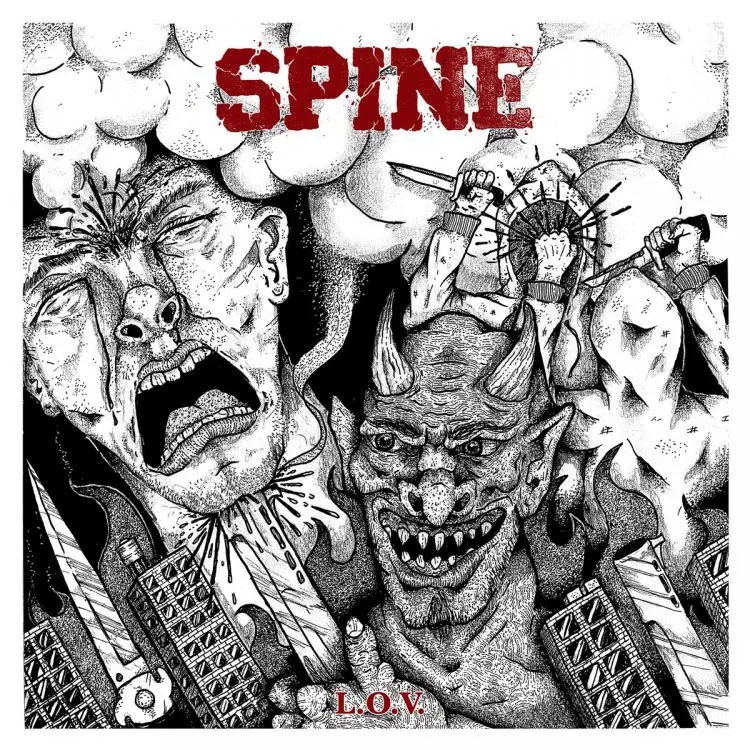 #3 SCALP Domestic Extremity
Like Beyonce did with her self-titled in 2013, and like D'Angelo did with Black Messiah in 2014, California's Scalp have waited until the eleventh hour, until most music journalists have finished their Best of 2020 lists, to release one of the most exciting and explosive heavy albums of the year. And while those same journalists may balk at adding yet another California band to their lists, there is no denying the potency of recent releases by SPY, Gulch, Drain, ACxDC, Depraved, Hanging Body, Temptation 87, Rolex, Madrugado, Zulu, World Peace, and Heckdorlan. While decidedly in its own lane, Scalp's Domestic Extremity belongs on those lists too.
Recorded and mixed by the inimitable Taylor Young and mastered by the indefatigable Brad Boatright, Domestic Extremity is organic, original, and exhilarating. While this album's most distinct influences are California hardcore, grindcore, powerviolence, and death metal, there are sections where one senses notes of grunge and noise that, once heard, are hard to ignore. Label: Creator-Destructor Records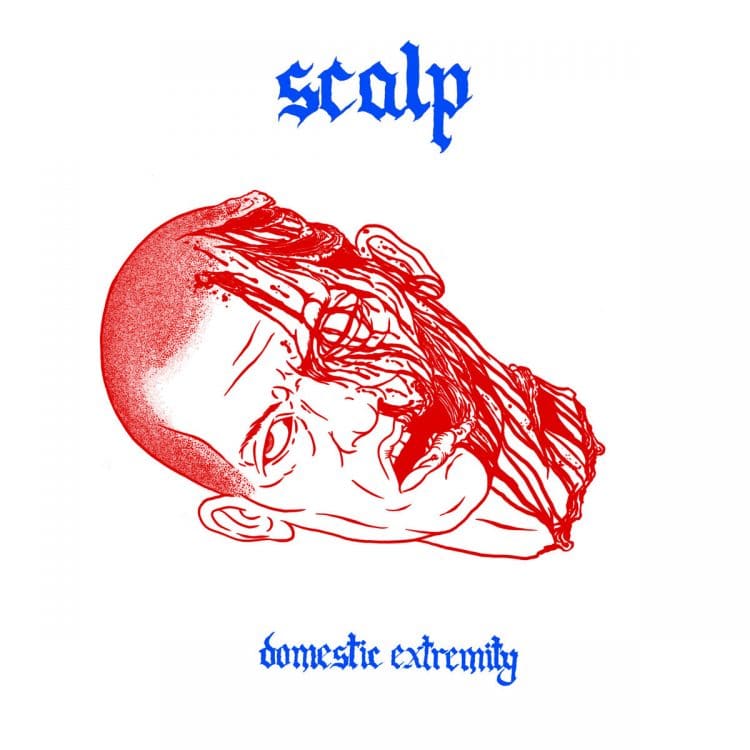 #2 KRUELTY A Dying Truth
Along with powerviolence behemoths Fight It Out, it's time to add Kruelty to the pantheon of Japanese hardcore bands who show Western bands where they are slacking. Forming in 2017 and bearing balaklavas and bandanas, Kruelty have wasted no time in establishing their own brand of beatdown hardcore, drawing on elements of death and doom to create a sound totally their own.
Kruelty's debut full-length A Dying Truth shows a band honed by years of live shows, splits (with Moment of Truth, Mirrors, Universe Last A Ward), and an EP. Taylor Young (Nails, Twitching Tongues, Eyes of the Lord, Disgrace) was the perfect choice to run the mixing board, as he honors all the death and doom elements of this band's sound while maintaining the irrepressible, righteous punk energy that really takes center stage on this album. An ominous, funereal opening sample, guttural vocals, and buzzsaw guitar tones give Kruelty an instant death feel, but the snare and ride cymbal are an early indicator that this album is replete with breakdowns. A Dying Truth is a godsend for rough moshers, as the riffs alternate often and compellingly, beckoning the listener to stop what they're doing and start picking up change and throwing spin kicks in your local coffee shop or DMV. There is never a dull moment in listening, but this is a band that deserves a live audience. Did I mention breakdowns? In "Ancient Words," after an opening of tremolo picking that would sound at home on a Cannibal Corpse album, it switches to a galloping, snare-driven section that breaks down further before speeding back to the opening riff. That's right. This album has breakdowns of breakdowns, where one feels like the tape reel has been slowed and all the jaws are being broken in quarter-time.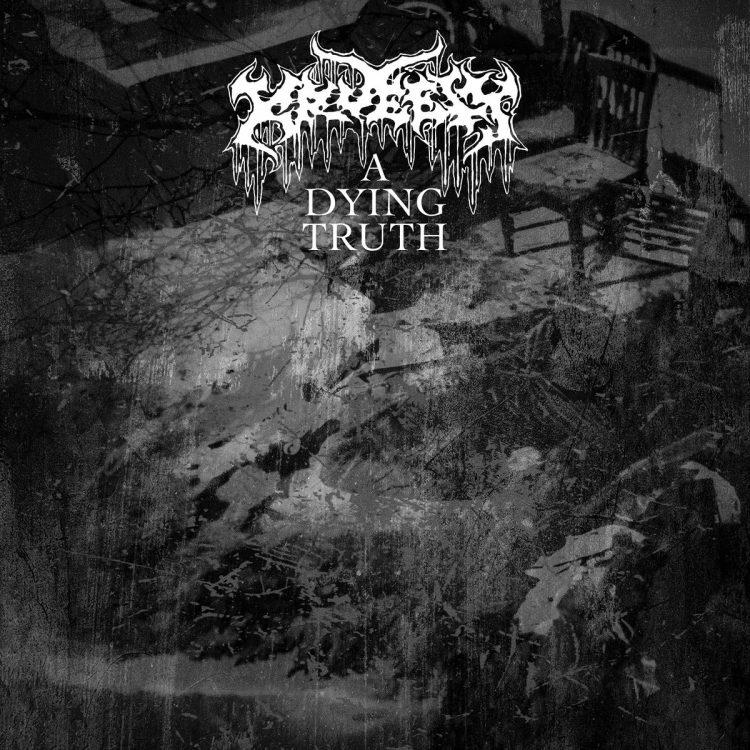 #1 GULCH Impenetrable Cerebral Fortress
Years of accolades bordering on myth-making set a high-bar for a debut LP, but Impenetrable Cerebral Fortress isn't attempting to live up to any hype. Instead, it is a band fully self-assured in what they have to offer sonically and creatively, a band whose years performing together and in other projects such as Drain, Subtle Violence, Sunami, Lead Dream, Spinebreaker, and Hands of God have gifted them with skills that allow them to take risks that yield great rewards. Without neglecting any of the razor-sharp riffs, rugged breakdowns, and visceral vocals, this new album is more polished, more developed, and more powerful. It shows a band that has found its sound and is poised to use it as a weapon.