CVLT Nation's
Favorite Tape Label Right Now!
GRACELESS Recordings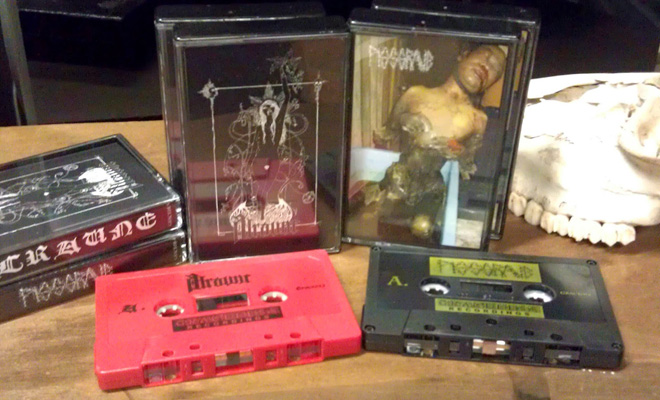 VIOLENCE, DISTORTION, DEATH, DECAY, FILTH SUPREME, MURDER RIFFS and BLOODY VOCALS are some of the words that come to mind when I listen to releases from GRACELESS Recordings! This Nashville-based tape label specializes in putting out underground gems. This is a label you can trust, because they only release the shit they really fucking dig. Every band that finds themselves on a GRACELESS Recordings tape are pushing their genre to the outer limits of darkness. All you have to do is look at their roster to know what I'm talking about, being that they have put out music by LYCUS, BLACK FUCKING CANCER, ALRAUNE, PISSGRAVE, RECLUSE, SEWER GODDESS and CHTHE'ILIST. You will find yourself wanting to collect all of their releases because they are that sick…All hail GRACELESS Recordings, feeding the underground nothing but sonic DEATH!
Enjoy this post? Donate to CVLT Nation to help keep us going!