#10 JUICE Demonic Frequency
I can't front, JUICE is Vancouver, BC locals that are favorites of our daughters for good reason. Personally, I love the thick energy that they lay down with each riff. Straight up, when I hear a JUICE song I want to dance NON-STOP. Their new release Demonic Frequency (Demolition Records) is one of my favorite hardcore records of 2022. Every fucking tune is a banger and an anthem. When you hear the title track "Demonic Frequency" you will become a fan instantly. JUICE is a unit that represents what they love to the fullest and for that, I've got to say RESPECT DUE!
Released May 9, 2022, via Demolition Records.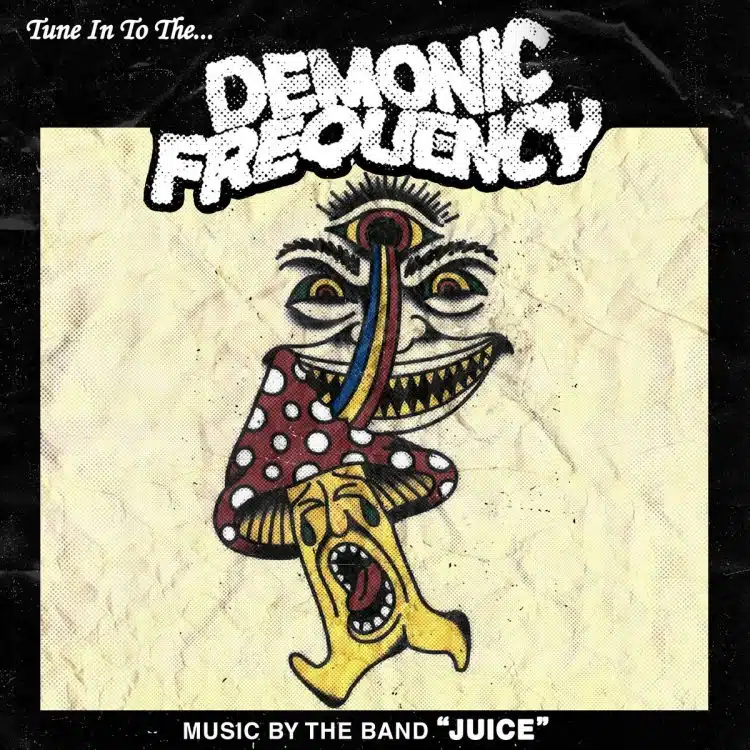 #9 COMBUST Another Life
NYHC is a special kind of sound that can only come from a city that has its own heartbeat. When I listen to sick NYHC I can't help but think about the first time I saw Cause for Alarm live in Hollywood or the time Reagan Youth stole the show at the Olympic Auditorium in 1984. Both of these bands had the energy that could only come from the city. What I mean is that NYHC is at its roots extremely multicultural just like the place that birthed it. Imagine if Mobb Deep, DIPSET, Lower Eastside, 90's skate culture, Crossover Maniacs, Lo Lifes, and Hardcore kids united to create music the end result would be the sound of the new COMBUST album Another Life.
Released March 18, 2022, via CASH ONLY RECORDS.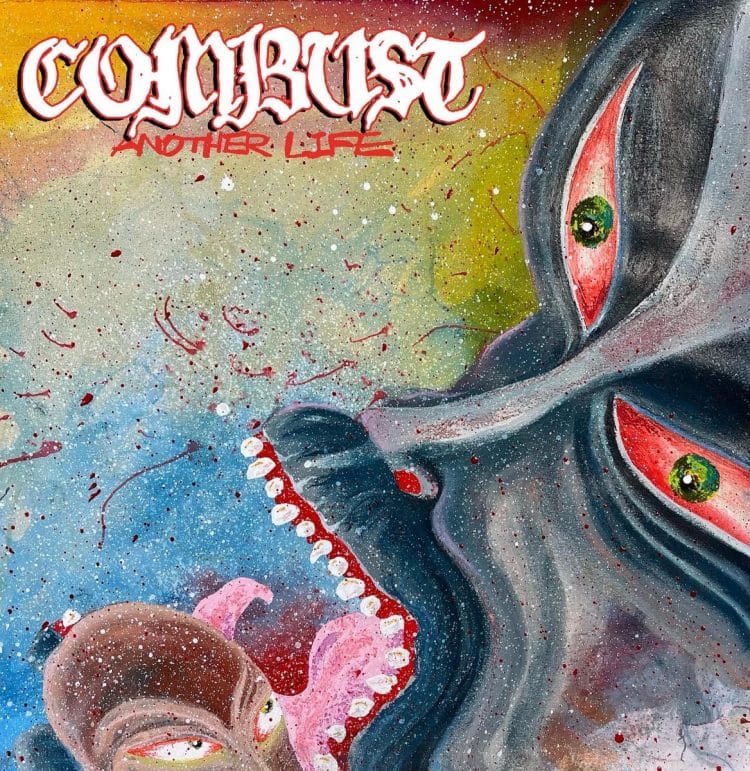 #8 MINDFORCE New Lords
WTF the new MINDFORCE New Lords album is a full can of Hardcore Awesomeness and then some for sure!!! Playing this is a raging sonic event that no hardcore lover should miss. This band lays down some epic grooves that bleed UNITY! They have created an album that goes above and beyond. Trust me when I say I'm writing this with a HUGE smile on my face because MINDFORCE's music makes me HAPPY!
Released September 16, 2022, via Triple B Records.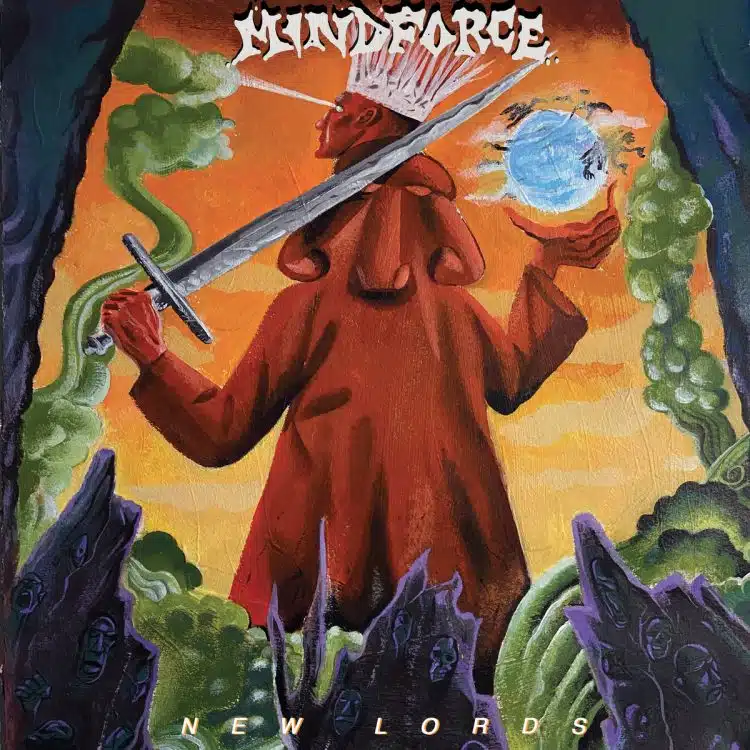 #7 SPEED Gang Called Speed
Give us the science behind the title and artwork of your new album, GANG CALLED SPEED?
We approached this record as if it was our magnum opus. I think the 7" is a real defining moment for a hardcore band so it was an important milestone for us. Conceptually, it had to embody the identity and ethos of the band. The best way we felt we could communicate that aesthetically was by photographing ourselves on the record. The cover was largely inspired by the work of Chi Modu, particularly his works with Tupac and Big L. Read our full SPEED interview HERE.
Released June 24, 2022, via Flatspot Records.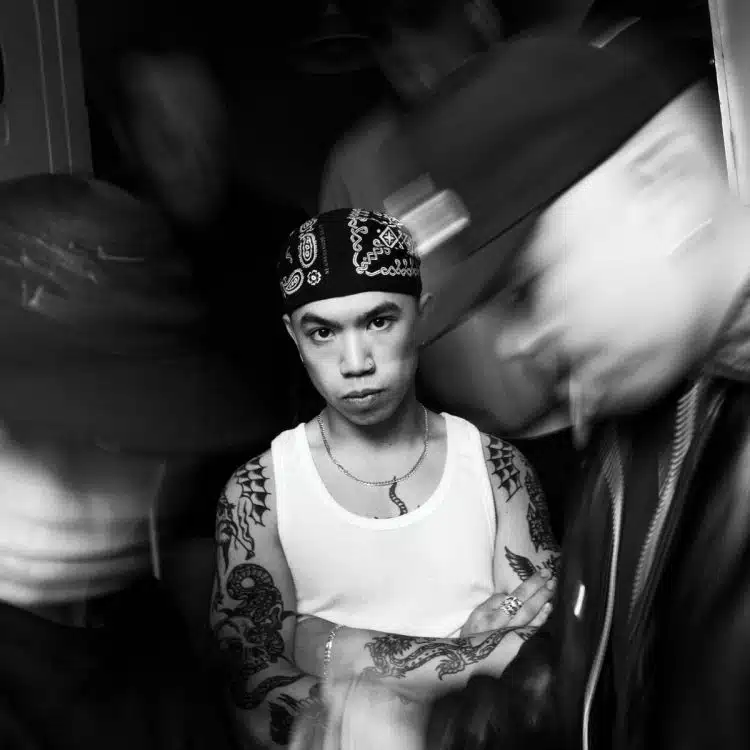 #6 APEX PREDATOR Chaos Reigns
HC HC HC HC HC is what we yell as we bang the new APEX PREDATOR's record Chaos Reigns! What kind of Hardcore does this band create? The kind where you just might get your leg broken in the pit and have our daughters look at you and then say another one bites the dust! APEX PREDATOR's songs are thick bruising sonic slaps to the skull that never let up! To truly experience this band's power you must see them live. In the meantime just lose your shit to Chaos Reigns (this whole record is ONE GIANT BEATDOWN)! HC HC HC HC HC "We are the chosen few-When we come around there's no hope for you"! Our whole family is APEX PREDATOR fans!
Released August 12, 2022.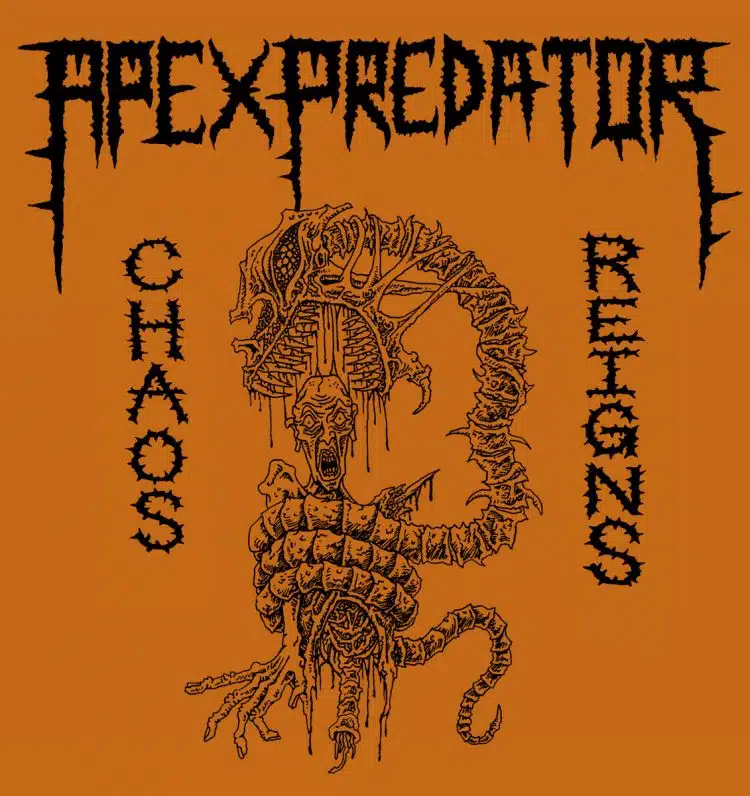 #5 END IT Unpleasant Living
END IT do it like no other and that's why I love them! They know how to balance their love for Hip Hop with their aggressive love for Hardcore. They also write insanely awesome songs that are more complex than most. END IT tunes will slap you in your soul and on the back of your neck! We all know when they release their full length it's going to be done. Right now join me as we celebrate their newest record Unpleasant Living!
Released July 8, 2022, via Flatspot Records.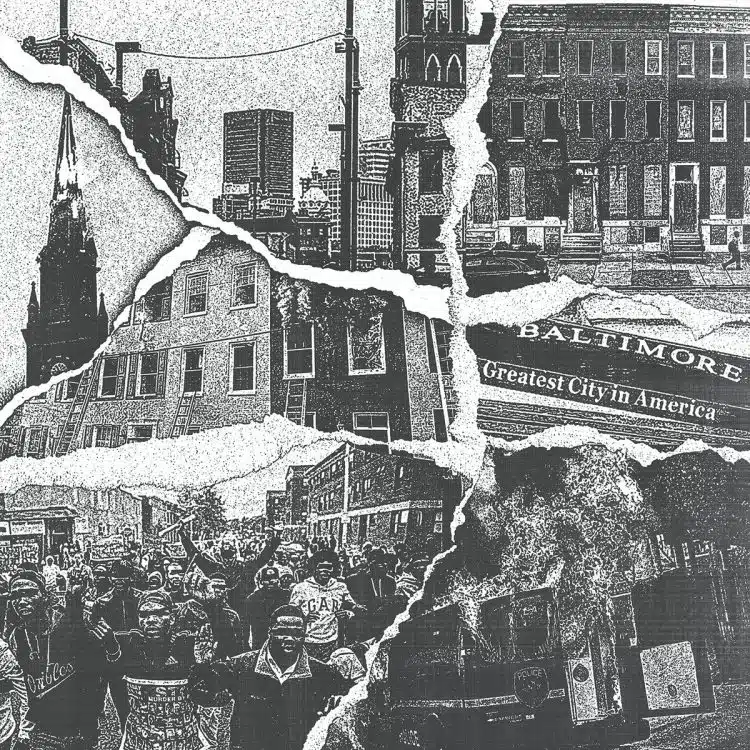 #4 FIELD OF FLAMES Constructing A War Against You
So what do we have here? It's the new FIELD OF FLAMES album Constructing A War Against You that is out now on Indecision Records. This record is going to rank high on our end-of-the-year Hardcore for 2022. Damn, once the all-out rage of the title track seeps into your ear drums you will hear for yourself where I'm coming from. This band is the perfect balance between metal and hardcore. Every song is fucking John Blaze and reeks of uncut raw intense passion. Their song "Turmoil Consumes" almost brings tears to my eyes and makes me think of all of POC caught up in the struggle! I want to see FIELD OF FLAMES live because I know I will lose my shit. Just as much as the vocals the music has something to say and they both play off each to the next level. If you are fan of insanely RAD Hardcore then Constructing A War Against You is for you.
Released April 22, 2022, Indecision Records.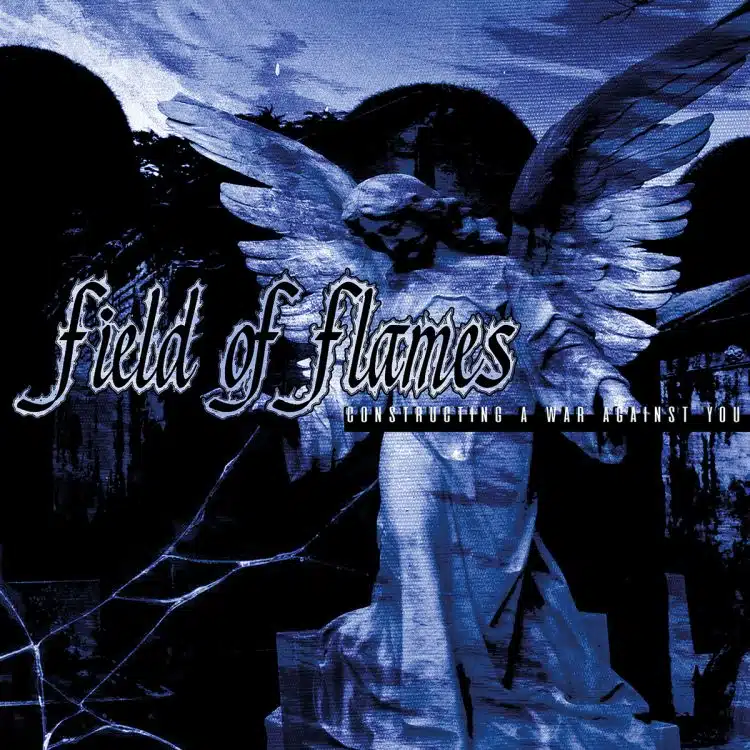 #3 ARMA X Violento Ritual
Unholy fuck yes — the debut album from Arma X entitled Violento Ritual is all that and insanely RAD! Their brand of Hardcore has depth and passion that kills all negative self-talk. I just can't get over the songwriting on this record because every tune is an anthem. Arma X creates these pits melodic dirge that suffocates and uplifts at the same time! I could totally see our whole family starting a circle pit in our living room as we blast Violento Ritual.
Released September 9, 2022.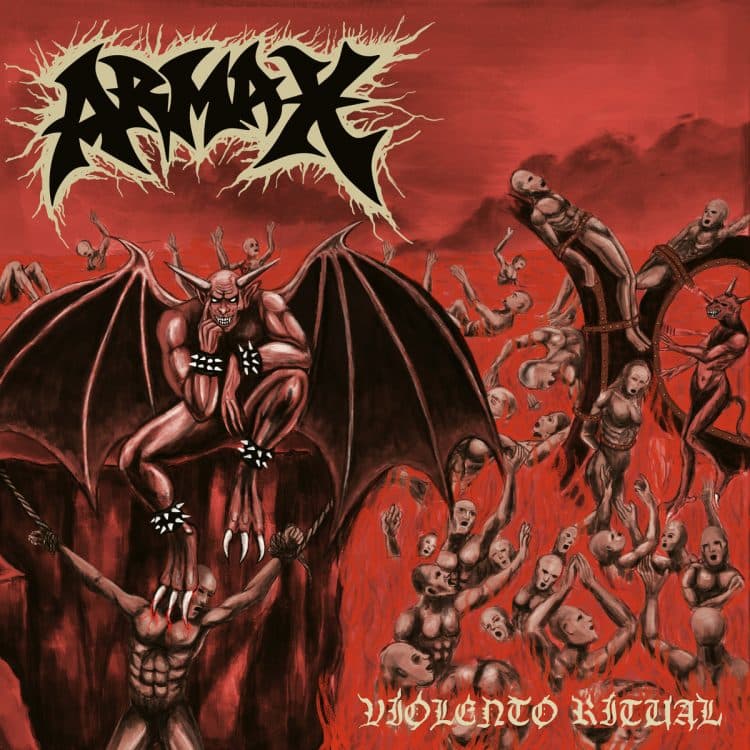 #2 RABBIT NYC Halo of Flies
Are you a fan of rabid lo-fi vocals, reverberating riffs, and breakdowns that feel like they're going to drag you into the pits of Hades? Then welcome to the depraved hardcore world of RABBIT! This is the kind of hardcore that would have me retreating to the distant corner of the room because I know shit's about to go off! Today we're lucky to be able to share their track "Worse" — hit play and don't say I didn't warn you about this skull crusher!
Released December 2, 2022.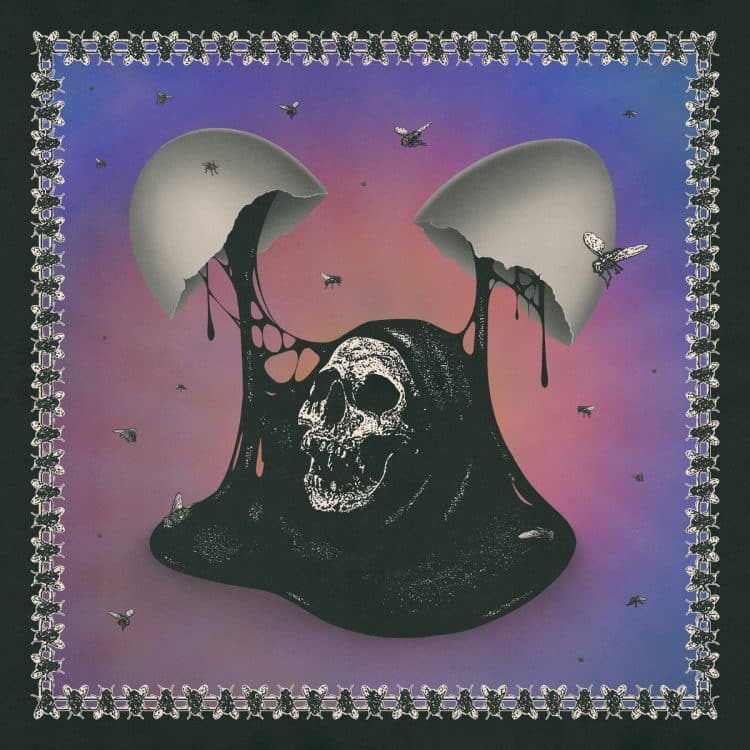 #1 VEIN This World Is Going To Ruin You
VEIN's This World Is Going To Ruin You is a Hardcore record that leaves me speechless because it's that fucking GOOD!!! On songs like " Wherever You Are" they show the world why their only one band like them! I love the fact that they are open to flipping the script when it comes to the sonic textures that they convey with each song. I can't even put into words how insanely magical this record is to me! Seeing them live this year was an UNREAL experience! VEIN's This World Is Going To Ruin You deserves to be our NUMBER ONE HARDCORE Record of 2022 hands down!
Released March 4, 2022, via Closed Casket Activities Records.