CVLT Nation Presents: TRAP THEM West Coast Tour!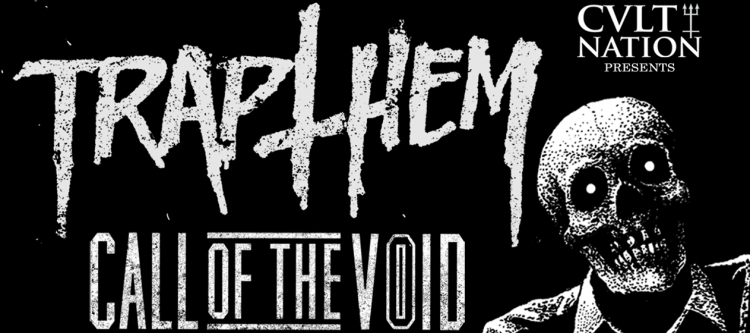 Sooooooo fucking stoked to announce that TRAP THEM is going to be wreaking a path of havoc up the West Coast this April! This Spring 2017 is way too stacked with amazing shows for people who have to arrange babysitters every time they want to go out, but trust and believe one is already lined the fuck up for April 29th! TRAP THEM are bringing Call of the Void along with them, and between these two bands your skull will be fucking shattered by the sheer force of their audio destruction. If for some dumb reason you haven't listened to their 2016 release Crown Feral yet, you better fucking do that right now – we had it at number 2 on our top 10 hardcore releases of last year. Check the dates below and make sure you don't miss these guys!
TRAP THEM West Coast Tour w/ Call of the Void
4/20/2017
 PHOENIX, AZ @ PUB ROCK
4/21/2017
 SAN DIEGO, CA @ BRICK BY BRICK
4/22/2017
 LOS ANGELES, CA @ COMPLEX
4/23/2017
 LOS OSOS, CA @ SWEET SPRINGS
4/24/2017
 SANTA CRUZ, CA @ CATALYST
4/25/2017
 SAN FRANCISCO, CA @ DNA LOUNGE
4/26/2017
 SACRAMENTO, CA @ STARLITE LOUNGE
4/27/2017
 PORTLAND, OR @ HIGH WATER MARK
4/28/2017
 OLYMPIA, WA @ OBSIDIAN
4/29/2017
 VANCOUVER, BC @ SBC
4/30/2017
 SEATTLE, WA @ HIGHLINE
Enjoy this post? Donate to CVLT Nation to help keep us going!