It's all the way live you Death Metal bastards! CVLT Nation is ultra fucking proud to present our new mix tape series: TOTAL DEATH vol.1! With this sonic onslaught we plan on bringing you the most putrid Black Death,Death Doom and Death Metal we could unearth. We are stoked to  shed light on many new bands you might not have heard of with underground Juggnots! Download this 1:50 minute beast and tell us it's not the shit!…TOTAL DEATH kills on contact!
TOTAL DEATH VOL. 1 Download via Soundcloud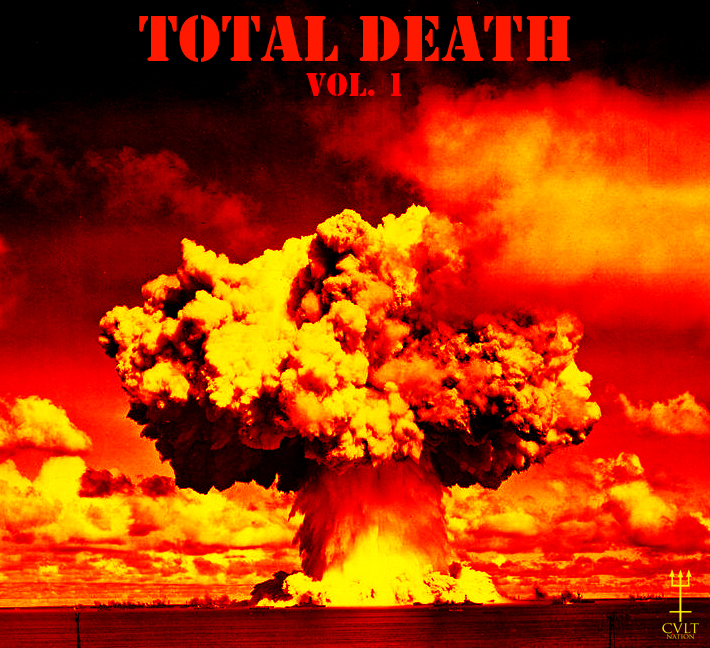 DOWNLOAD Total Death Vol. 1 from Sendspace!
1 Bolzer – Entranced By The Wolfshook
2 Shroud of the Heretic – Chaotic Astral Ascension
3 Malthusian – Wraith
4 Pneuma Hagion – First Thought
5 Ossuaire – Necrofistum Prima Nocte
6 Live Burial – Live Burial
7 Gateway – Mangled Icons
8 Grave Upheaval – 1
9 Encoffination – Charnel Bowels of a Putrescent Earth
10 Larvae – Cold Dead Faces
11 Dead Congregation – Immaculate Poison
12 Gath Smane – Capillaries of Augury
13 Swallowed – Black Phlegm
14 Qrixkuor – Consecration of the Temple
15 Temple Nightside – Exhumation; Miseries Upon Imprecation
16 Atavisma – Forsaken
17 Negative Vortex – Tomb Absolute
18 Mitochondrion – Trials
19 Sempiternal Dusk – Streams of Night
20 Zom – Flesh Assimilation