CVLT Nation Kush-Infused 4:20 Mixtape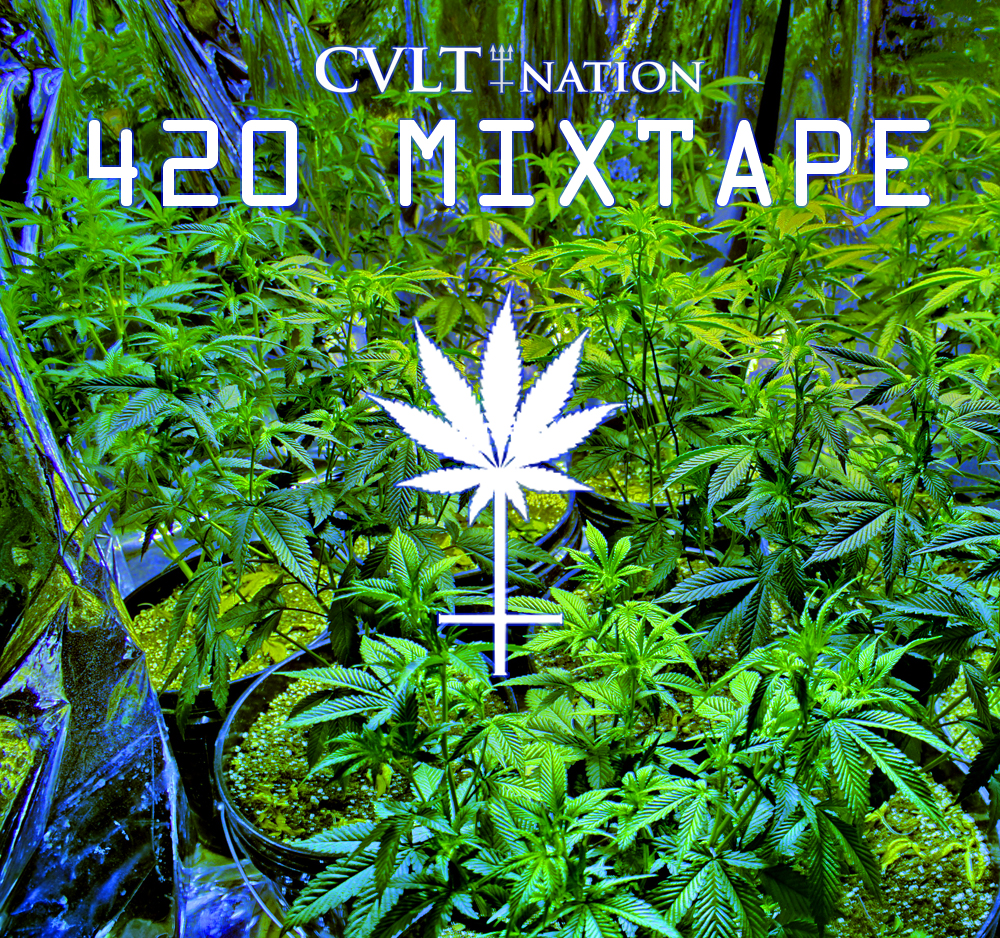 There's no doubt that we listen to a shitload of music at CVLT Nation. Most of it is what we feature on the site, but our taste run much broader than just what you see under our Music category. If it has bass to rattle our speakers and a heavy beat, we like it. Sometimes we like to sit back, smoke a fatty and listen to some good fucking hip hop, so today we've put together a mixtape of some of our favorite smoking hip hop tunes for your bongripping pleasure!
[audio:http://www.cvltnation.com/wp-content/audio/CVLT NATION 420 HIP HOP MIX.mp3|titles=CVLT Nation 420 Mixtape]
420 Mixtape Track List:
The Pharcyde – Pack the Pipe
Smoke DZA – Continental Kush Breakfast feat. Den10 (Dir. by Visually Inklined)
The East Flatbush Project Ft. DeS – Tried By 12
Gang Starr – Take Two and Pass
Rick James – Mary Jane
Redman – How to Roll a Blunt
Cypress Hill – Hits from the Bong
Madvillain – America's Most Blunted
Funkdoobiest – Bow Wow Wow
Parliament – Aqua Boogie
The Weeknd – Heaven Or Las Vegas
Schoolboy Q – Bet I Got Some Weed
Kid Cudi – Marijuana
Enjoy this post? Donate to CVLT Nation to help keep us going!