Covenant Festival Commemorative 2015 & 2016 Photo Zines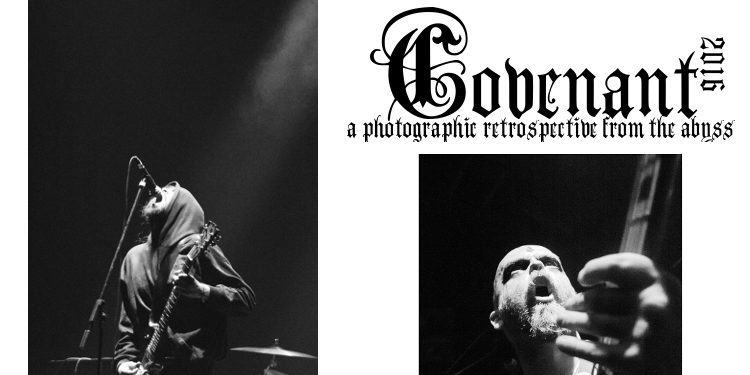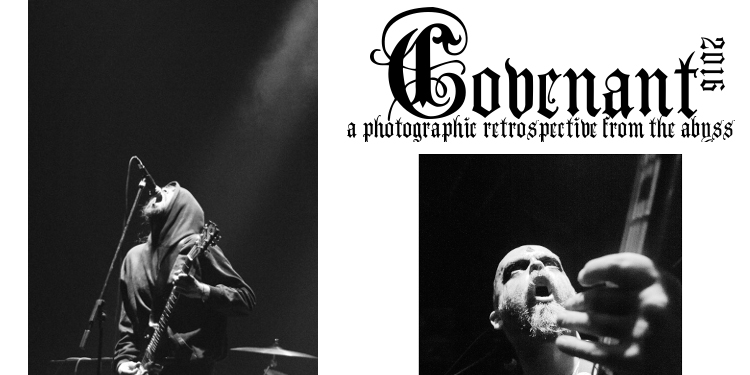 Last night, Covenant Festival's third incarnation began its devilish workings upon the fair city of Vancouver – an event that we here at CVLT Nation have been anticipating since it closed the doors on 2016's ritual. Since it's inception in 2015, we've watched this beautifully curated and thoughtfully presented event blossom into a destination for underground music fans from around the world, and we couldn't be happier that Vancouver it it's home. One of our local contributors, photographer Shane Lange, has put together two commemorative zines featuring his photos of past Covenant fests, a labor of love to show the strength and solidarity of the underground community here. Check out more info about it below, plus pick up your copies online here.
Vancouver's annual Covenant Festival may have been born out of its organizers' mutual love for extreme underground music, but the independent photo zine project to commemorate the music festival's first two years is a project rooted in disdain, says its creator.

"I hate Vancouver," says Shane Lange, web publisher, local concert photographer and author of the retrospective photo zines. "I've been shooting concerts here for three and a half years and I'm disgusted by this city's obsession with private wealth at the expense of public and cultural wellbeing." Local independent culture is becoming a rarity, he says, as the average person simply doesn't support the arts and is generally ignorant of the effect that consumer-driven capitalism has had on all creatives, especially musicians.

"People have become so addicted to novelty that they expect there will always be some sensational new attraction to capture their attention. Meanwhile local promoters and venues are pushed out by developers and shortsighted city planning, young creatives are relocating to other provinces, and an already-marginalized community is literally dying en masse thanks to fentanyl – but who cares so long as the stream of mental junk food continues uninterrupted?"

Lange photographed performances at the first two Covenant festivals in 2015 and 2016 for Factory Worker Media, an independent local web-based publication "(r)ecognizing dark creatives and their communities." He says the resulting photos are not only a document of independent underground music in Vancouver but also a testament to the significance and appeal of dark art in Canada.

"These zines are a fuck-you to mainstream consumer culture, which not only exploits and devalues the work of creatives but also eschews any serious discussion of 'negative' ideas and emotions. We're part of this society as much as anyone. We don't make 'nice' art. And we're not going away."

Covenant Festival's third iteration begins on June 8th at The Red Room, featuring bands and solo musicians from near and far whose musical output is not only extreme but inherently transgressive. "This music challenges convention and disrupts complacency," says Lange, "it's not for the weak-minded. For people who have actively sought alternate means of expression that confronts the ideas and emotions which mainstream culture says we must suppress, this music is both a catharsis and a call to arms – because if we don't create this for ourselves, no one else will."
The zines are available for preorder via Factory Worker Media here:
https://factoryworkermedia.com/2017/05/15/darkness-legible-reliving-vancouvers-covenant-festival-in-print/
Enjoy this post? Donate to CVLT Nation to help keep us going!