Atomic Action Records, headquartered in Rhode Island and run by Brian Simmons since the 80s, released three of 2019's most lauded and most hard-hitting releases in Brother's self-titled EP, the Wound Man/Regional Justice Center split, and the Every Winter is Cold compilation. A steadfast source of hardcore for over thirty years, Simmons's label shows no signs of slowing and, if anything, is only picking up steam, as recent releases by Fucked & Bound, Verbal Assault, Sweet Jesus, Fucking Invincible, Pummel, Hardware, Fuck It…I Quit!, and Corrective Measure indicate. In addition to doing the heavy lifting of running Atomic Action, Simmons also works full-time as owner and operator of Simmons Farm Organics in Middletown, RI. Simmons was kind enough to take some time away from his extremely demanding schedule to answer some of my questions.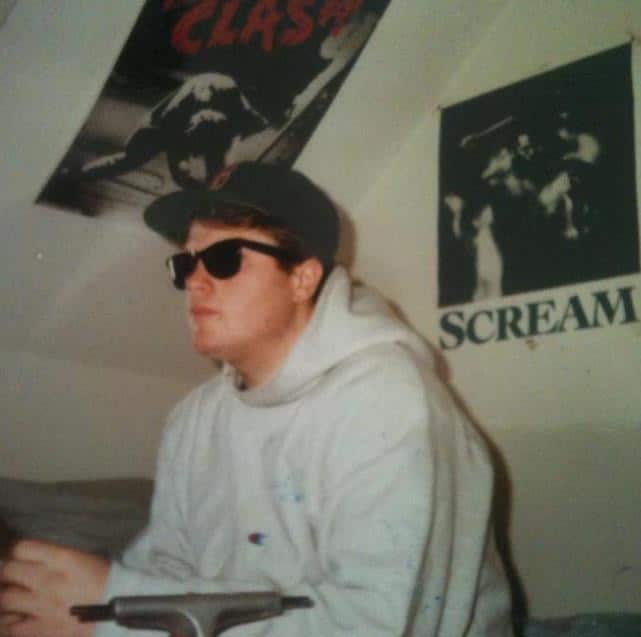 You started Constant Change, which eventually became Atomic Action, in 1989. What was the music scene in Rhode Island like at the time, and what inspired you to start the label? Did you have a vision for what you wanted the label to become?
Constant Change started as a fanzine in 1986, influenced so much at that time by Boston's xXx and Suburban Voice. Both Mike (Gitter) and Al (Quint) were cool and supportive, and I knocked out 4 or 5 issues in 3 years. Around 1988, I started a label called Flux Records with my friends Kevin and Keith who did a very cool fanzine called Tourist Trap. I had gotten the opportunity to do the Alone In A Crowd 7″ and needed help, so we got maybe 6 releases on Flux. Then I started doing records under the name Constant Change too. As far as vision, I wanted to do a regional mixed style label. I had no interest in just doing one style of music, but it was hard for me to move past the world of hardcore since that was my home and since the music business disgusted me. In the late 80's, things were great in Rhode Island. Verbal Assault was the big band and was touring nationally at the time. We used to follow them around as much as we could and that led to meeting a lot of people. I was also booking shows regularly starting in 1988.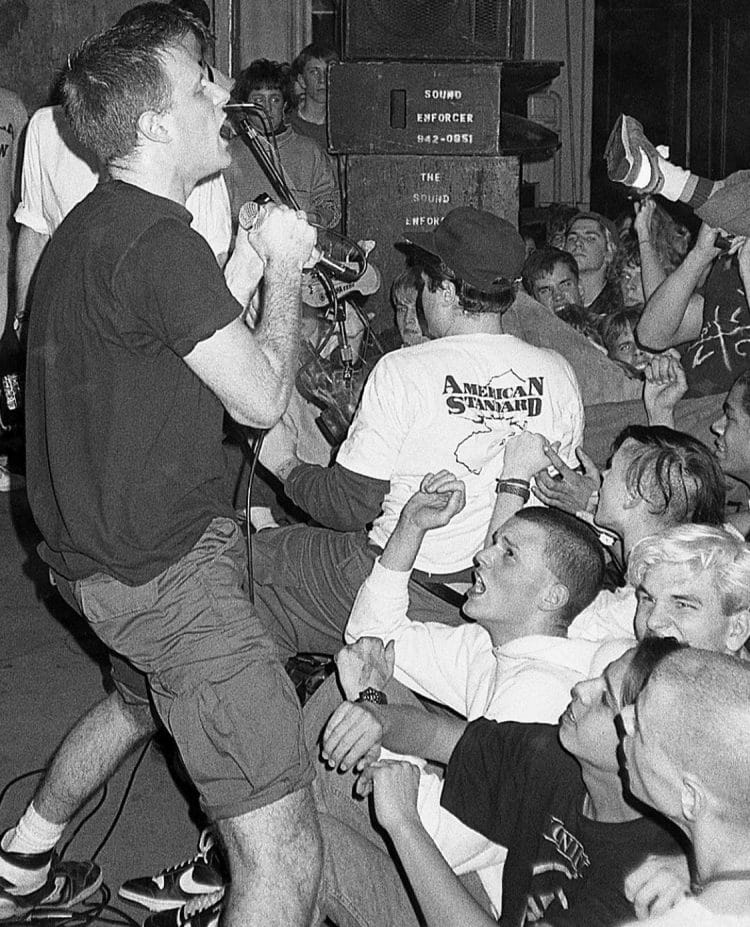 What precipitated the change from Constant Change to Atomic Action in 1993? Was it difficult to transition to a new name once you had already established yourself and had developed a following?
The last Constant Change release was a comp 7″ with Seven League Boots, Doc Hopper, and Giving Tree, and it was called Atomic Action! It just seemed to fit, so I went with it. There wasn't much with transition honestly. Times were changing. I had done three or four releases in a row of strictly noise bands, which I loved, but bands started getting eaten up by majors at the time, so I started to focus on hardcore bands again. Hardcore blew up again in RI around 1994. It was a good scene, so doing Third Age and Beltaine fit. Also, the Studio 158 scene was blowing up in Connecticut. That's where I met the guys from Cable before doing some of their stuff. It always seems to be a pretty organic flow from one band to another. It's still that way. Everything fits in its own way with the last release.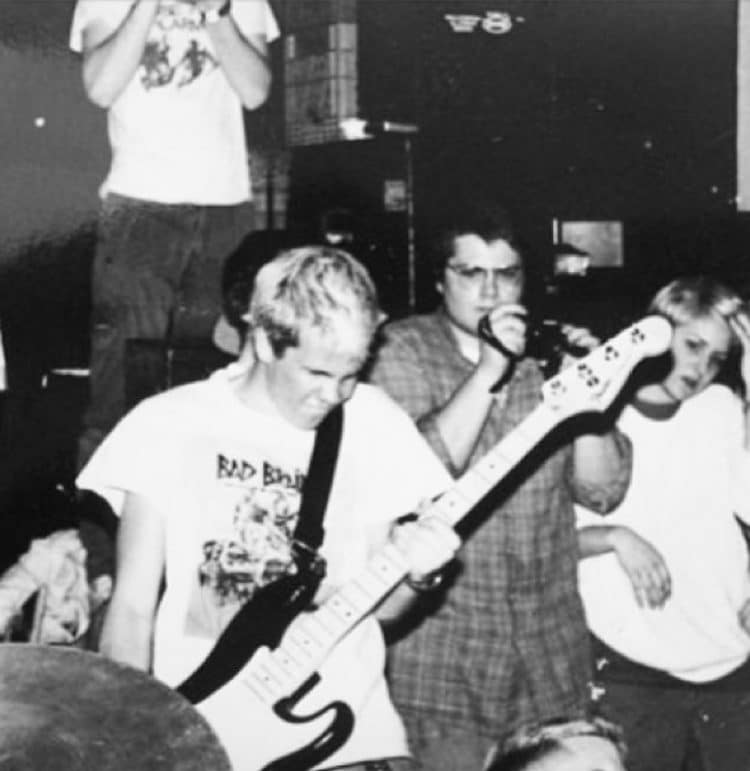 What were some early releases that helped to define your label's sound? How did the success of those releases influence what you looked for in later releases?
It's tough because it was such a mish mash. I loved the heaviness of Glazed Baby and Cable, but when Beltaine came into their own, they were so good. I grew up following Verbal Assault around, and that led me to spending a lot of time with a lot of DC bands. I loved that late 80's Dischord stuff like Soul Side, Ignition, Swiz, and Fugazi. Such great bands and such great people. Very inspiring people. Beltaine were the first band in RI that fit the DC sound since VA had split up, so when my DC friends would call looking for shows, I would put Beltaine on. The melodic HC sound was always one of my favorites. I always say my musical tastes were defined very early by the Minor Threat and Negative Approach style: clean melodic music with smart lyrics and crazed, angry music with pissed-off lyrics. It's where I still am today.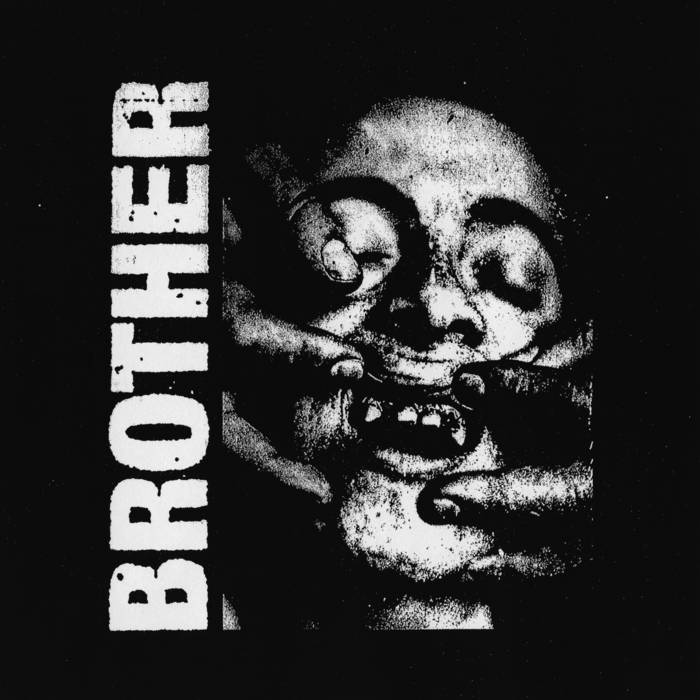 There are some artists you've been working with for many years (e.g., Glazed Baby, Marjan Crash, Fucking Invincible). How is working with a new band different from working with a band you've been with for a long time?
We live in a small area, and you end up knowing everyone because of doing shows. On top of the label, I get to know people because of different situations. There's definitely a comfort to working with an old friend. They know who you are and what to expect and vise versa. It's always tougher when you don't know someone, but I'm pretty upfront with my expectations and what I'm willing to do. Years ago, I was supposed to do a 7″ with a band from California called Downtime. They recorded a couple songs, and we started the 7″. In the process, they changed their name to Knapsack and signed to Alias Records, which at the time was a big label, and in that era of grunge and bands signing to majors, I just pulled the release. I wasn't comfortable with where it had gone so quickly. They seemed like nice guys, and if I had been around them more, I probably would've worked it out, but I just wasn't interested in being a band's "indie cred," which was very common at the time. So some miscommunications are always going to happen.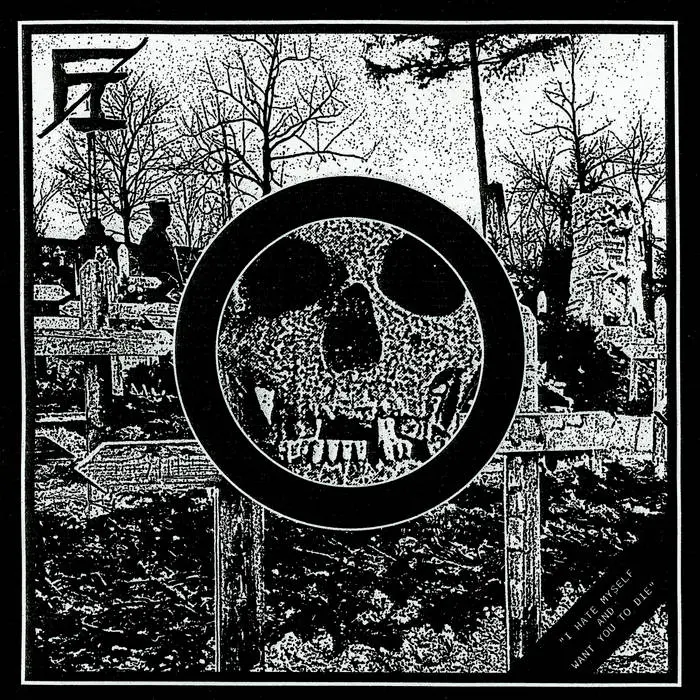 What caused Atomic Action to close in 2000? What motivated you to start it up again in 2012? Are there differences between the three periods of the label (i.e., Constant Change, Atomic Action 93-00, Atomic Action 12-now)?
I was part of the original Lumberjack Distribution group, and when it was good, it really pushed me along, but then when it got bad, it got very bad. I never intended it to end. I just needed a break. My wife and I had our second child, and we took over my family's farm. That was a lot, so Atomic Action went on hiatus and I went into hiding. There's no real difference in the eras. I did stuff with the bands I liked at the time and one thing led to another. That still seems to be how it goes. I've never had a specific agenda with the label other than how I've always done it, which is keeping it about the music and the bands. The biggest difference is how the business works now. It was terrible getting paid by distributors in the past. Dutch East India was a nightmare. Distributors only paid you when they wanted something else from you haha. Now, it's much easier to keep things flowing and easier to make the label self-sufficient.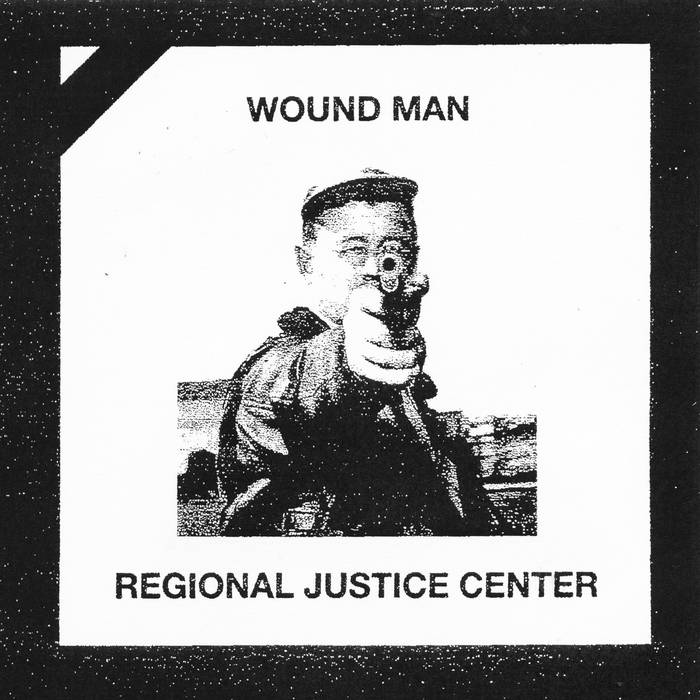 You have released some especially compelling and diverse records in the last few years. Artists like Wound Man, Fucked and Bound, Hardware, Brother, Fucking Invincible, Verbal Assault, Pummel, Therapy, Peace Test, and Alone in a Crowd make music that pushes genre boundaries and garners national attention. How do you determine which artists you are interested in working with?
I straight up want to like the people. Honestly, doing a full time "hobby label" is a lot of work if I don't like the people. Even if I like the music, I lose interest quick. I've been luckiest this time around. I met and worked with some of the best people, some of them old friends, some of them new. Members of Sweet Jesus, Holy Hands, Empty Flowers, Alone In A Crowd, and Verbal Assault are all old friends which is amazing. I met Jim Connolly from Fucking Invincible and Sweet Jesus at a Soul Control show when they got their first 7″ out, and then I would see him around at the coffee roaster he worked for. He quickly became my favorite person, just one of those people that makes stuff happen. Dean, who's been doing a lot of the art, worked for me and grew up down the street. He was also in Raindance, Barnswallow, and V-Sect. It all seems to move naturally. Last year at this time, I met a guy named Jacob who was touring with Restraining Order. He then sent me the demo for his band Devil's Den, so now I'm doing their LP. Same with Andy from Beyond Pain. I met him on tour with Fucking Invincible three years ago. And don't get me going about Bjorn from Rise and Fall. I did his band White Jazz and now I'm doing Chain Reaction. It's always amazing to me how hardcore works. So many awesome people. It has always been this strange bubble of awesome, hardworking, creative people.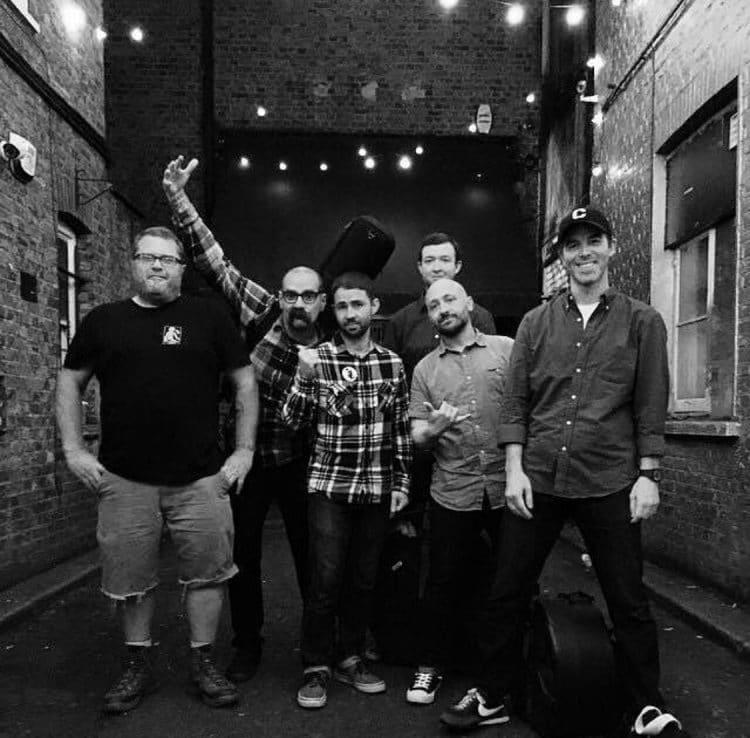 New England has a reputation as being one of, if not the premier communities for hardcore. What is it about this part of the country that makes it so reliable in producing excellent bands?
Good, level-headed people. Not a lot of bullshit. Just say what you have to say and get on with it. Also, people from New England are rarely impressed, so it keeps everything on a down-to-earth level. My first involvement with Sweet Jesus was going to see my friend Adam and George's new band. I had done a record in the late 90's with a band they were doing. My intent was to do something with them. I had no interest in those two guys from Have Heart. Just joking but not really.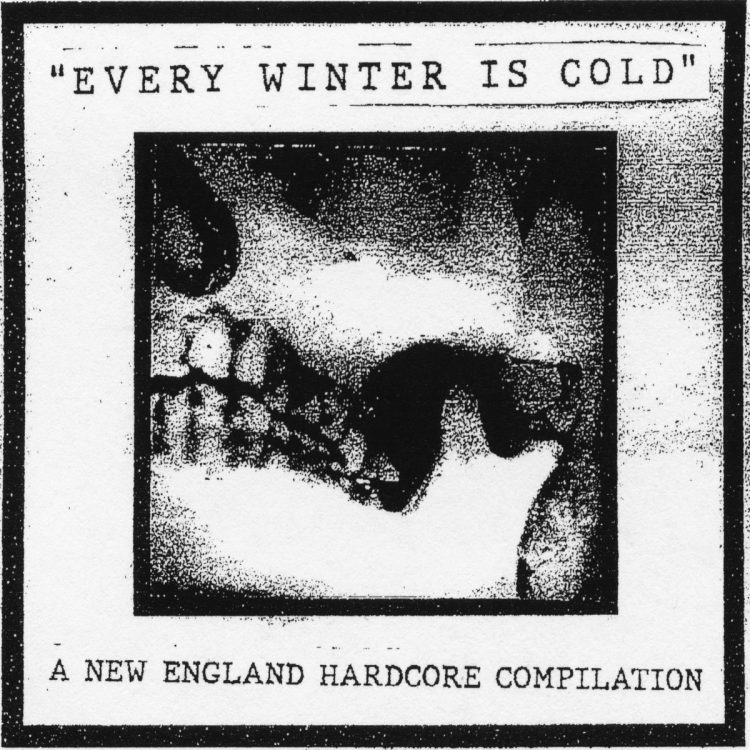 The cream of the crop for modern New England hardcore is collected in your 2019 compilation Every Winter is Cold, which was recently reviewed by Axe to Grind. Can you describe the process of choosing tracks for that release?
That's something for Trevor Vaughan (Woundman/Brother/Rival Mob…). Not only did he record a good chunk of the bands, but he helped compile it. And of course, he played in multiple bands on the comp. He was key to making it happen. Other than that, it was just word of mouth. We just moved from one band to the next with recommendations coming from the bands. There are always bands you miss in something like that. I was very happy to have Dropdead on it. Ben (Barnett) and those guys have been friends for so long. It meant everything to me to have them on it.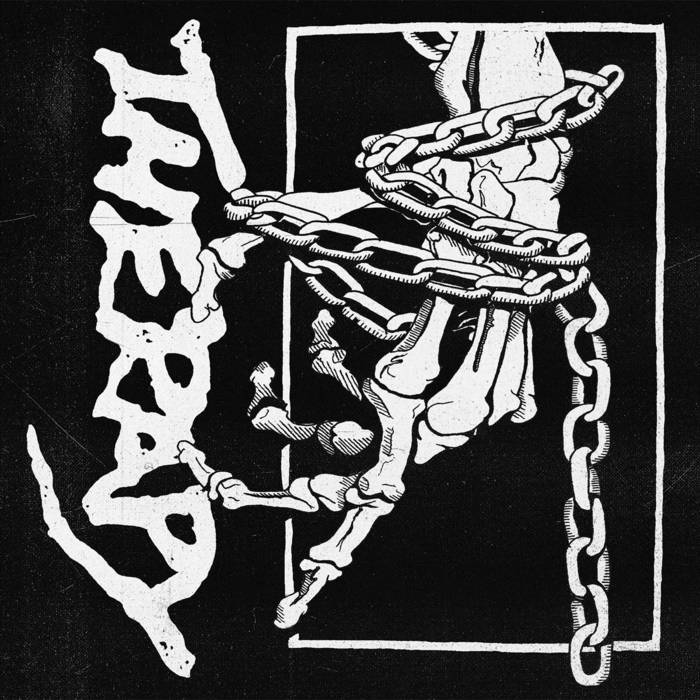 Are there any upcoming 2020 releases that you are particularly excited about?
All of them haha. Therapy and Pummel are finishing up now. Beyond Pain from LA, Devil's Den from KCMO, and Chain Reaction from Belgium are all amazing. Plus, more Verbal Assault re-issues and a repackaging of the Alone In A Crowd. I'm so happy with everything that's happening. I'm also hoping for some shows from bands that haven't played in a little while.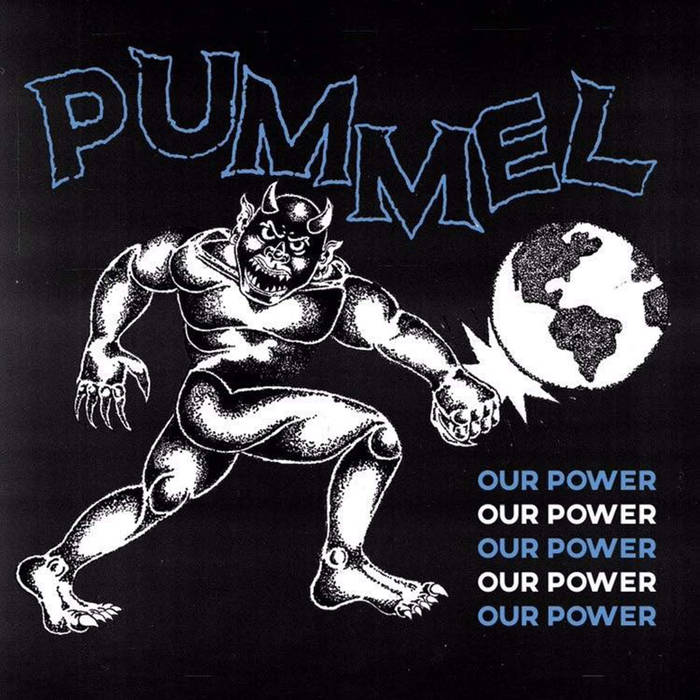 In addition to running Atomic Action, you also own and operate Simmons Farm Organics, which your family has owned for around 350 years. Farming is extraordinarily demanding work, in terms of time, money, and labor. How do you manage to balance that work with your label work?
Honestly, you don't balance things. Something always has to be sacrificed. Luckily, I have an amazing family (Karla, Brendon, Aidan and Alex), who all work so hard and yet are willing to work a little harder to help me get stuff done. Trevor (Vaughan) has worked on the farm for 4 years now, so there's lots of time for talking about stuff. It's hard sometimes, but it's nice to know you have people who will go to great lengths just to help you get things done.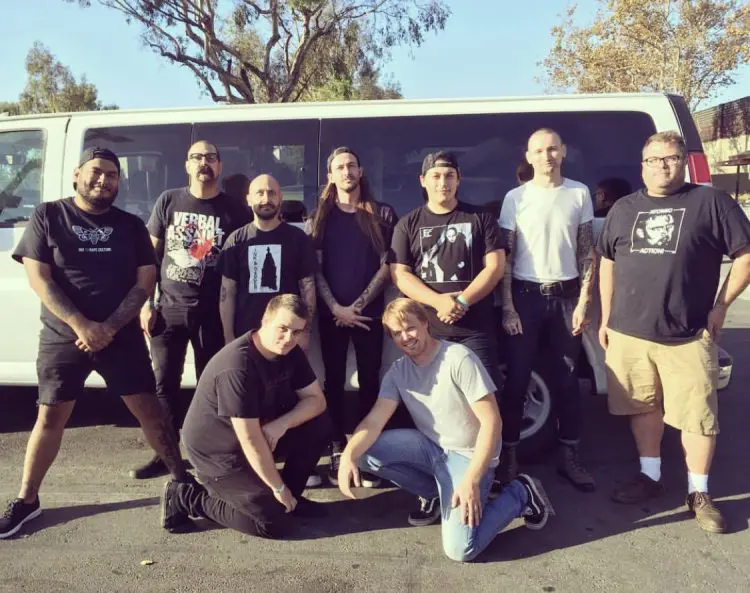 Goat Yoga?
Yeah. Weird. Sometimes life is a little disappointing. When you think you're going to farm healthy and safe food, and you end up in the entertainment business anyway. Our goal on the farm is simple: to see the farm survive. We are 10 minutes outside Newport, RI, which is a huge tourist spot. We have a big farm with beautiful views of Narragansett Bay, and we have goats. In the end, it's a great chance for people to interact with animals in a great environment. But it is weird.