Now cemented as local Bay Area legends, it's always worth retelling the brief story of original death rockers Altar De Fey. Born out of the San Francisco punk scene of the early 1980s alongside other harder goth bands such as Fade To Black and Wages of Sin, "death rock" was not yet a static genre but pockets of the punk scene that embraced the macabre and the earnest in lieu of the sarcastic and purely aggressive. Although not from the notorious death rock epicenter of Los Angeles, NorCal had its fair share of darkness, eventually becoming the home of Rozz Williams and Specimen. Unfortunately, their initial lineup never saw a release until almost thirty years later and split up in 1986 after a three-year career. Luckily for aficionados, the band was asked to play a reunion in 2011 for a festival and shocked the scene by agreeing to reunite.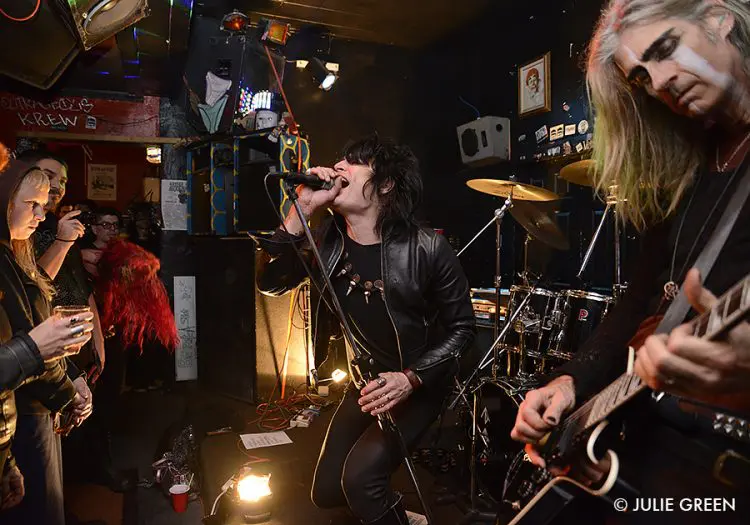 After two albums and a handful of singles, we were recently presented with a 4-track EP And May Love Conquer All While employing many stylistic motifs of their contemporaries and never straying out of their lane enough to be considered anything but a pure example of their genre, a notable component that causes their sound to stand out is the interplay between the string section. Current bass player Skot Brown (Malditos, Esses) holds down the rhythm in such an expansive way either employing single note melodies or arpeggiated chords which gives ample room for towering guitarist and founding member Kent Cates's famous strangling ice pick screeches that ring out somewhere in a cave, distant from the clan's cacophony. Tribal drummer extraordinaire and founding member Aleph Kali lays down tom heavy backbeats supporting vocalist Jake Hout (Dead Boys) delivering consistent ghastly chants before breaking into howls beckoning truth to reveal itself. The lyrics seem to only insinuate the presence of morbidity without resorting to naming them literally but the overarching theme, like the title of the release itself, suggests the established Crowley protocol of "Love is the law, love under will."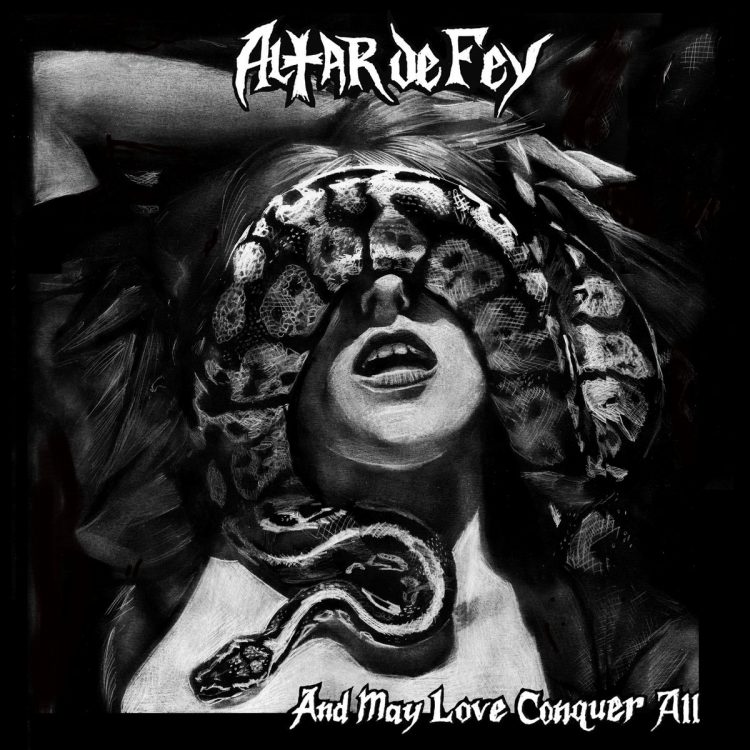 All in all, And May Love Conquer All is a concordant addition to their already robust discography, adding layers of distinction virtuous to the culture that has blossomed into an unfathomable umbrella of dark music. There aren't many bands that can deliver this level of consistency after thirty years of existence without the energy fading or wandering off into adult contemporary territory. Altar De Fey has made it clear that they aren't going anywhere and neither is their sound or superior sense of aesthetics. The EP is available online although the vinyl has been delayed, we'll be keeping an eye out for it and infinitely more before ADF calls it quits.