Genre blending might not be that unusual nowadays, but Rhode Island's Churchburn has a particular talent for distilling the various flavors of Metal into their most vile and filth-ridden essences. Genocidal Rite is their third album and is an utterly devastating distillation of Black, Death, Doom, and Sludge Metal and is due out on Translation Loss Records on November 5th.
With all the various influences working their way into Churchburn's sound, it is still not hard to put a finger on their overall effect. There exists an imminent physicality to all their material. After the noisy intro of "Toll of Annihilation", the six-plus minute title track lets loose with everything they got. The song oscillates between lumbering doom and ripping blackened grind with ease. The slow parts seem to be the aural equivalent of sinking in toxic sludge while the blasts feel like a body being shredded in hurricane winds. There's a dichotomy of feeling weighted down to becoming weightless that proves utterly intriguing.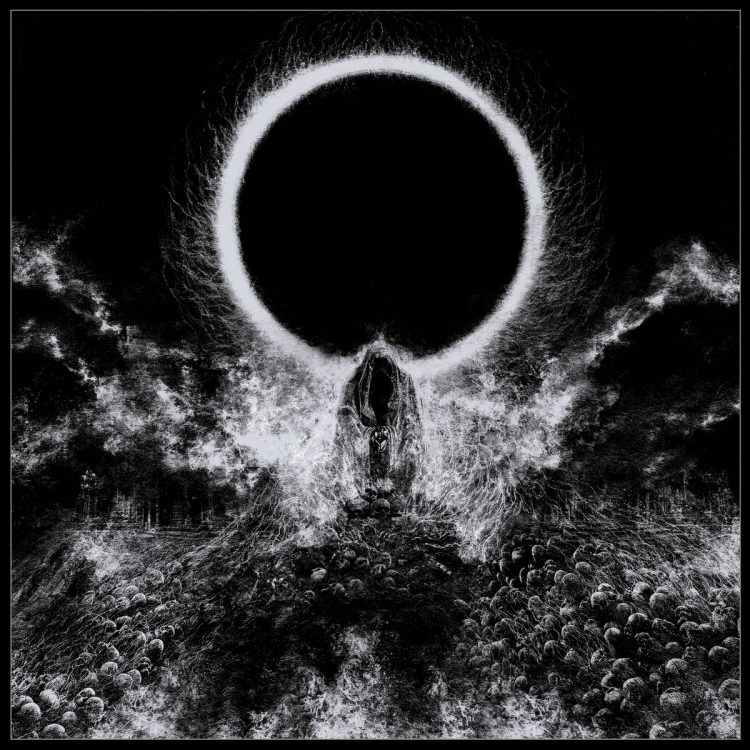 "Swallowed by Dust" kicks in with a nasty bit of Darkthrone swagger, but takes a left turn with some classy guitar leads. And this guitar work becomes a theme throughout the record. Tasteful leads and melodies appear unexpectedly during these songs contrasting themselves with the atavistic riffing. All the class though gets thrown out the window in a good way when the song seems to break down with a layer of filthy noise.
"Unmendable Absence" provides a brief respite from the bludgeoning instead, utilizing keyboard textures and clean guitar to construct an atmospheric interlude. This quickly gives way to the punishing one-two punch of "Scarred" and "Sin of Angels." The former finds a strange blend of Powerviolence and Black Metal before once again dealing out heaps of apocalyptic Doom. Things shift gears temporarily for an almost flamenco acoustic guitar break, which is followed by another great electric guitar solo. Meanwhile, "Sin of Angels" is pure Old School Death Metal bliss. Featuring guest vocals from John McEntee of legends Incantation, this track hearkens back to the classic Death Metal era of the early nineties. The break a little halfway through the song sounds lifted straight from some lost, early-nineties demo tape.
While far from radically experimental, Churchburn takes all their influences and forge them into a compelling identity. Genocidal Rite gives the listener everything they could ask for but also gives enough surprises to make this an addictive listen. The heaviness is present in spades, but be sure your air guitar licks are ready to go as well.