For the past fifteen years, To Live A Lie has been one of the most influential labels focusing on grindcore, fastcore, and powerviolence. Based out of Raleigh, North Carolina, the independent label—run mostly single-handedly by Will Butler of the excellent bands Oxidant and Tired of Everything—boasts a Discogs page that looks like a "best of" list for modern, fast hardcore releases. Having worked with Magrudergrind, Capitalist Casualties, Agathocles, Sex Prisoner, Six Brew Bantha, Hummingbird of Death, Burnout, Despise You, ACxDC, Gasp, and countless other heavy hitters, Butler has his finger on the pulse of angry music, and TLAL's three new releases from Joy, Pig City, and Ugly are perfect additions to the catalog. Recently, I had the privilege of discussing To Live A Lie with the man himself.
Next year, To Live A Lie will turn 15. Many labels, especially those focused on independent artists and more niche styles, haven't made it that far. What are some contributing factors to TLAL's longevity?
The label's focus isn't on profit. If that was a focus, I'd probably have closed shop a few years back. I dip often into my own finances and march forward boldly (or idiotically) without seeing how bad the bottom line might be. I run a lean operation – most of the label is me, I bother my girlfriend and friends for manual labor help assembling records, I have an art guy when I need hand drawn art (Thanks Matt!) and I have learned and obsess over every other portion of how things are run. I learned Photoshop/Illustrator/InDesign so that I don't have to pay for layouts. I do shipping as cheap as I can. I don't run a lot of ad campaigns, but I do utilize the power of social media which is a cheap resource. My webstore is run on open source software that I admin myself, my webhost is free (Thanks Jorel!), but I donate to them every year out of how much they help me. If I had to pay for art, design, an expensive webstore, ads in big magazines, I'd be broke at this point. I press at a mom-and-pop pressing plant (Thanks Warren!), I don't always do covers here but I know a punk place who does printing press printing (Thanks Markley!), and I have a good place to plate the records for cheaper. I try to keep cost and prices down low.
The TLAL catalog reads like a "who's who" of vital grindcore, fastcore, and powerviolence artists. How do you determine what artists you want to endorse? How do you decide when to take a chance on a newer, lesser-known artist? Now that TLAL is essentially a household name for fans of these genres, do you have more freedom to release music by newcomers?
It's unfair to only work with the heavy hitters, I started a label to help people like me who had a good thing going on that needed to get out there. It's really the sound and feeling I get from listening to their music that hits me. My second release was a band from California who I barely knew, but I was stoked on their sound and I believed in them. I think I sold 1500 records no problem even though they broke up shortly after the record came out. I don't want to be a clearing house for music, and I'm not focused on making a big profit, so I want to work with the bands I like, big or small. I'm not sure I get more freedom to release from newcomers because, being a bigger label, I have the chance to work with bigger bands, but I will always work with the small bands that deserve it. In the end, pressing smaller bands and believing the music to be great and sitting on the record for a year sometimes pays off because people hear the quality of the release and are slingshot to the release. In DIY, it takes a while for people to come around sometimes, but with online sources of listening to music and blogs, good music luckily rarely goes unnoticed over time.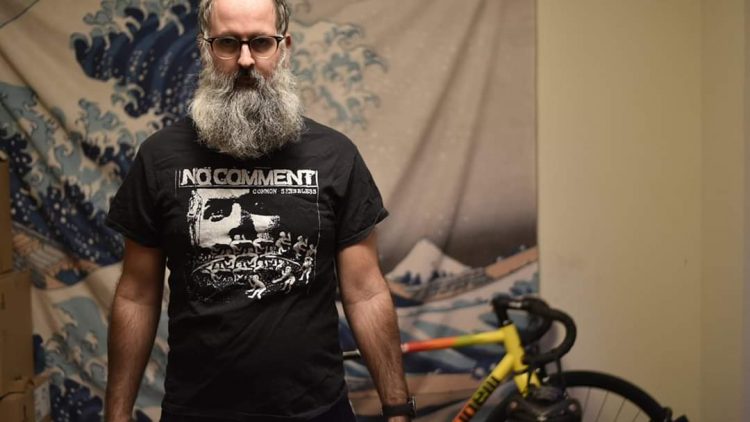 As a musician yourself, do you ever provide guidance on the artistic and/or recording processes for bands? Have any of your bands come to be as a result of working with the label, either through finding new collaborative partners or through finding musical inspiration in the artists you sponsor?
I think a producer has way more guidance over the music than I do. I have suggested that a certain release should exist or that a band should definitely record a certain cover song but never helped assist with or dictated a release. The second question is a great question. I notice a lot of bands end up playing shows together on tour, so I think there is definitely some linking that occurs, but that might have already been there without me. I think what a good label does is help keep the good bands together by inspiring them and putting a good release that gets noticed.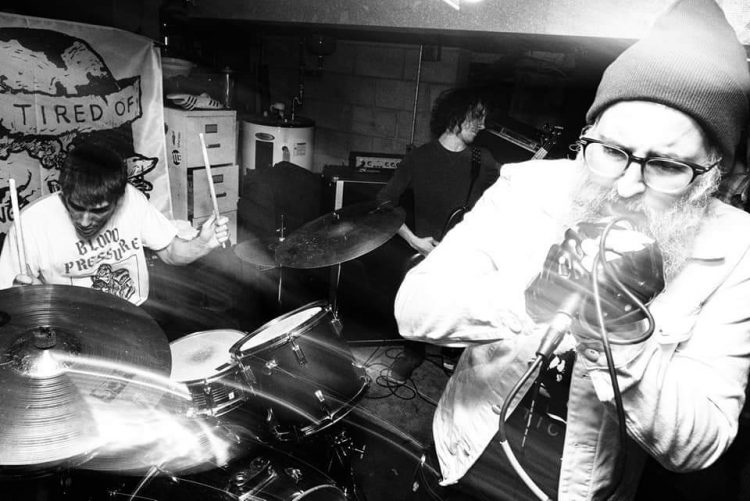 You live in Raleigh, but you represent bands from all over the country (e.g., two of your new LPs are from bands in AZ). What are some challenges of working on a national scale with artists who might live far from you? How do you overcome those challenges?
No real challenges here actually. I work with more bands who aren't local than I do with local bands. It's as easy to collaborate online as it is work in person. At this point, shipping is becoming a bigger concern, especially overseas shipping, so unfortunately putting out bands overseas is a concern as it raises the record price to be able to send the band's copies to them. As long as I can utilize media mail shipping, I should be able to work with west/west-ish coast bands without a problem, but one day that may be different.
Your three new releases from Ugly, Pig City, and Joy feature very different musical styles, but they all sound like TLAL records. How do you define the TLAL sound, if you do, and how do you balance the diversity of musical voices in your catalog while maintaining a label identity?
Luckily, the TLAL sound is just something that hits me. Unfortunately, if I were ever not able to do the label, I don't think I could pass that knowledge along, but when I hear the right band I just know it. Ugly, Pig City, and Joy all make my blood pressure go up and put a big smile on my face when I listen to their music loud. At this point, I've done some experimentation into sludge (with Fistula and now Ugly) and that was a success, and I actually have a heavy shoegaze release out now with a tape from Timelost. All music ties together and Grzesiek has been a friend of mine since I put out the Hip Cops record and Infernal Stronghold were on tour with them. With that tie, he approached me about his new band and I happen to love My Blood Valentine, Jesus and Mary Chain, et al, and I just decided to take a chance. People fault some older label for their change in genre, but I feel like, as long as it is DIY, somewhat heavy, and is music I would love to listen to, then it has a home on the label.