WTF!!! It's time to shed some light on three releases that will push your wig back! Unholy fuck, I'm so stoked on all three because they fucking kick-ass straight up! Be warned: these records are beyond incendiary and just might set your skull on fire!
SKELETON: Ordainment Of Divinity Label: 20 Buck Spin
Fuck, this release sees one of our favorite bands at their most violent. After the dirge-filled Opening Rites, the real blackened fury begins! SKELETON never lets up and proves that their new album is going to be nothing like their first. I know for a fact that this band is on a mission to create some next-level raging Death Hymns! Ordainment Of Divinity is a teaser for the sonic torment that SKELETON has in store for us and I can't wait!!!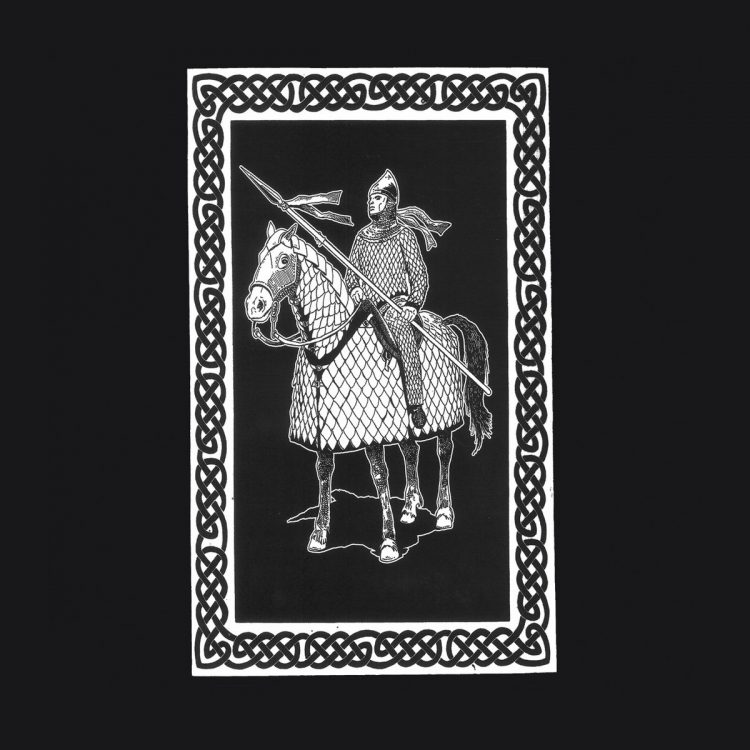 2. Anti-God Hand: Endless Excavated Earth Label: American Decline Records
Anti-God Hand has come out of the gate with one of the most impressive Black Metal debuts I've heard in years!!! Their new offering Endless Excavated Earth is out now via American Decline Records. From the moment you press play their songs drag you into this beautiful world of agony! What I love about their songs are the layers of sonic hate that you will encounter but at the same time their are these uplifting sonic clouds empathy floating above the pain. The song "Wealthy Demons Collect Butterflies" starts off totally scathing and angry then descends into this world uncontrollable fragile universe of pain. The musicianship Anti-God Hand is fucking beyond stellar! I want to salute both the band and label for putting out such special offering RESPECT DUE!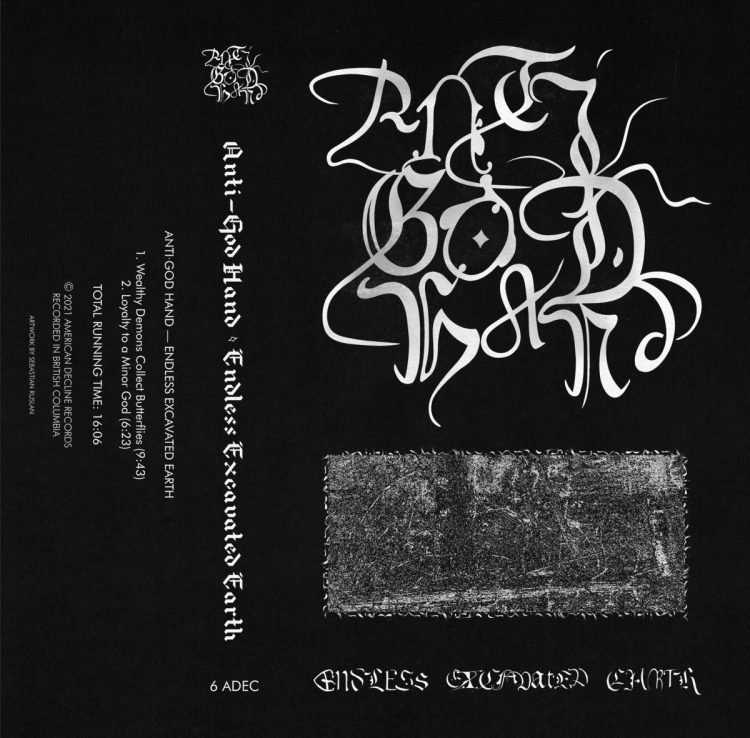 3. SPIDER GOD: Den Inre Borgen / The Interior Castle Labels: Phantom Lure / Death Kvlt Productions / Repose Records
What time is it? It's time for y'all to check out this insanely Sick Black Metal project SPIDER GOD! This record Den Inre Borgen / The Interior Castle is full of Raw Black Hymns that have me hyped on the real! Yeah, these tunes are vile but they also have a melodic vibe to them that keeps me coming back for more! SPIDER GOD is a project that needs to be heard by all because it's that good! The song "Vrakets skrov / Shipwreck's Hull" gives me chills every time I hear it! I feel so stoked to be sharing this amazing record.