Strangling Darkness: DARK CIRCLES – "MMXIV" Review + Stream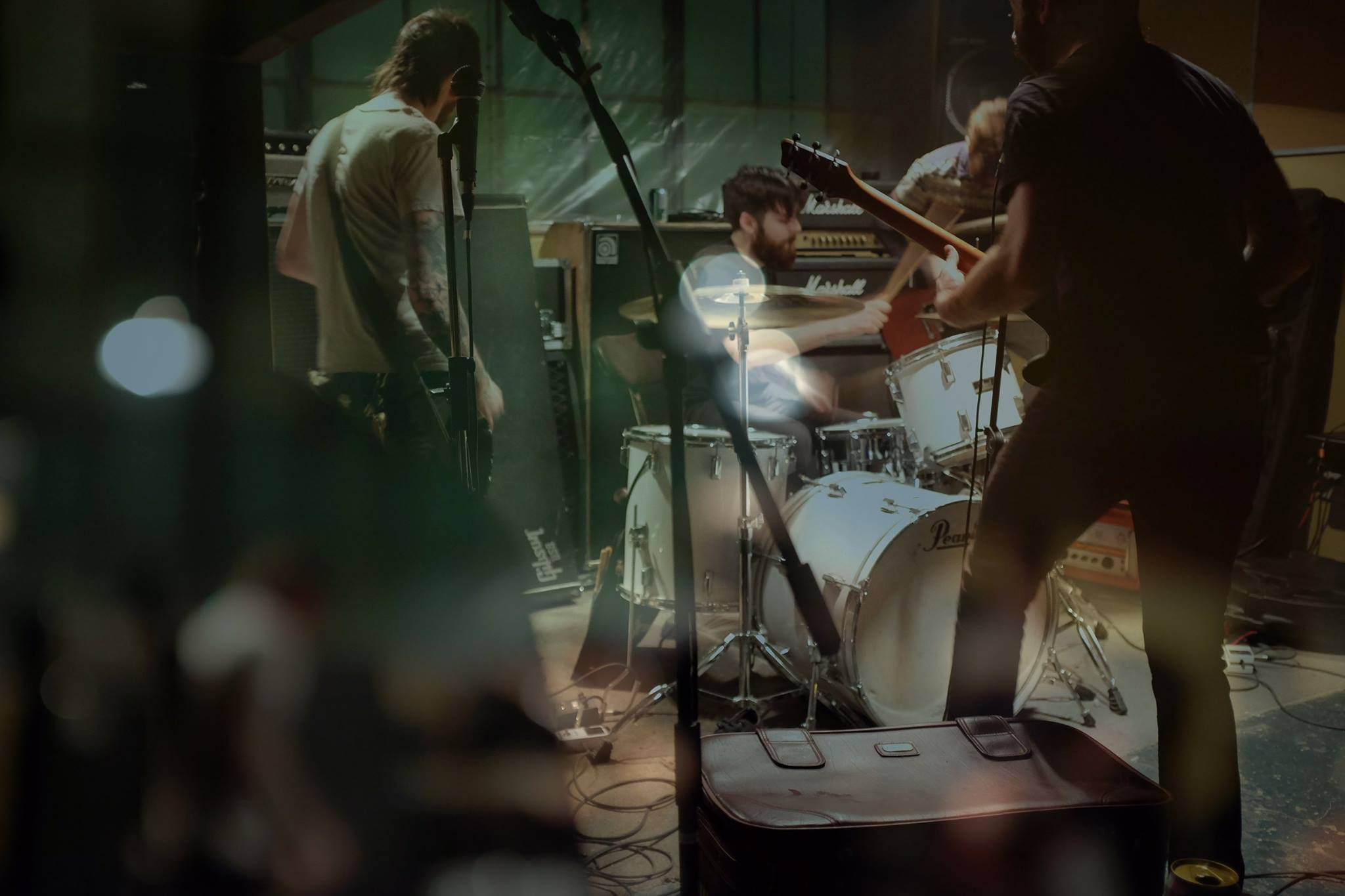 It is everything but an easy task to describe with words an album with the character and personality that MMXIV by Canadian "darkened" hardcore band Dark Circles has. What is for sure is that this record by the Montreal-based band stands completely on its own, and is pretty much unlike anything else I've ever heard this year when it comes to the more borderline and remote forms of punk rock. Overall, this work is so powerful and well-crafted, and reeks of such personality, that I feel like naming it the finest hour in this year's d-beat output by any band. Now, Dark Circles are not a "blackened" hardcore band, like say Rorcal or Hexis are. They are purely a hardcore band, but there is something going on with their music and its overtones that is completely fucked and filled with unchallenged darkness, abandon and despair. There isn't much blasting or dissonance here. or any other black metal-sounding shit going on, but nevertheless, Dark Circles' music sounds EVIL and tortured as fuck, even within their obvious punk roots. The groundwork of their sound is a painfully abrasive and pissed of form of d-beat hardcore. entwined at various levels with crust punk, post-punk and powerviolence/grind. In general, at its core the music is very melodic and riff-oriented, and because of this, you will notice similarities between the band other epic crust bands like Tragedy, From Ashes Rise, Fall of Efrafa, Planks and the such.
But there so much more going on, so much more. The rhythms and song structures are unrelenting and hostile like it's almost impossible to believe. This band's music is nothing short of a fucking war zone, and the melodies and extremely discernible and streamlined riffing purveyed by the band just enhance the anger and brute intensity of their music even further, and make the lineaments of their sound even more cohesive, grand and effective. In this the band bares strong resemblance to bands like Cursed, Centuries, Hessian and Alpinist. The music is unrelenting, punishing, brutal and just fucking pulverizing, but also shows a taste and tact in the songwriting and riff-crafting that is rare to see around – "evolved" almost – and showing clear progressive traits and otherwise unorthodox song structures for the realm of d-beat and crust of which they are a part. The intensity and craft in the riffs is so grand that you get sucked into this band's music within seconds of hitting play, and are carried away by their desperate and shadow-filled songs, which wind and morph, spiraling down a frightening path of complete darkness and annihilation. I want to almost say that if Amenra and their punishing and pain-ridden riffs were a d-beat band, they would sound like Dark Circles; but still, this is by no means a stance that does any justice to the music, which ultimately remains indescribable in its sheer character. With words tending towards redundancy, and the incapacity to fully do justice to the music, all we can do is urge you to hit play and be carried away by the band's scary and just fucking superior form of darkened hardcore.
Photo by Catherine Therrien
Enjoy this post? Donate to CVLT Nation to help keep us going!