RARE! Portraits of…
SEPULTURA & Krew From The 80's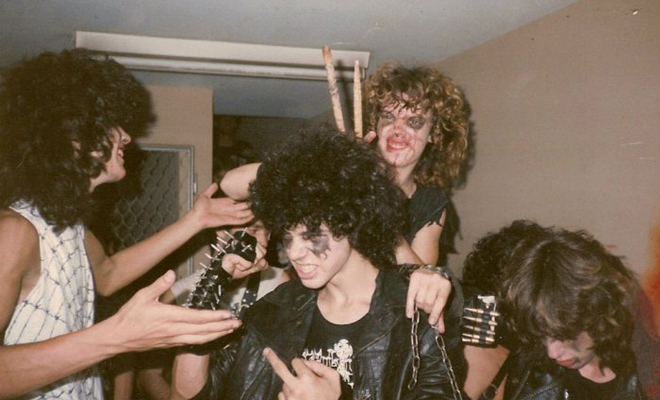 1984 was the year that hardcore punk & speed metal became first cousins. Metal heads wanted to be punks and punks wanted to be metal heads. A perfect example of this was that at the last CRUCIFIX show in San Francisco members of Metallica were right their with all of the punks! I was living in the Bay Area at the time so I could see first hand how both genres were influencing each other. All I had to do was look at my crew of weirdo friends from high school which was made of all sort of misfits. While this was happening in America this cross pollination of underground was taking place around the world. You can see exactly what I mean when you peep these really early pictures of SEPULTURA and their friends. In most of these images, they are not wearing metal tees but punk tees like Broken Bones, Discharge, COC and many more. Beyond what the band was wearing, these photos show the brotherhood, conviction and passion that SEPULTURA shared for heavy metal culture and each other. I think when people check out these flicks, they will almost see themselves in them. The amount of youthful energy that is on display is almost beyond words. This was a time when SEPULTURA never knew they would be rocking arenas worldwide, all they knew is that they had to play heavy music at any cost. I must give a HUGE shout out to Savio Vilela for sharing these amazing images with CVLT Nation. Make sure to peep his killer blog Desova…Respect due to youth culture worldwide!!!
Enjoy this post? Donate to CVLT Nation to help keep us going!