You'll Love this Lowbrow Art for Weirdos: Roeya Pazandah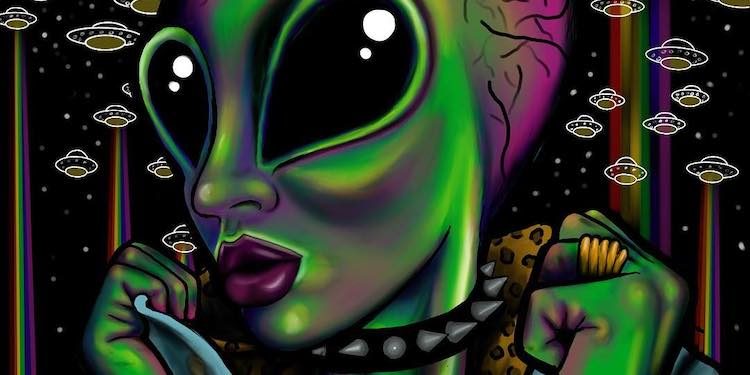 Roeya Pazandah goes by the handle @manic.penelope on Instagram, and I've been delighted by her technicolor pop surrealist artworks in my feed for a while now. I can't remember how I stumbled across her profile, but I was immediately drawn in by how weird and awesome her work is. Each piece tells the story of the character perfectly. Each one has a fully fleshed-out narrative written out in colored pencils. Every piece makes me envision a graphic novel starring a strange demon/alien/punk/insect hybrid person who navigates their strange world by not giving a fuck. I don't know what Pazandah's plan is for these, but personally I want them to be up on white walls for sale, on t-shirts and record covers, and in zines or comics. Check out some of my recent favorites and make sure to follow her!
Enjoy this post? Donate to CVLT Nation to help keep us going!