Witness this stunning 20th Anniversary Acoustic Set From the Almighty UFOMAMMUT!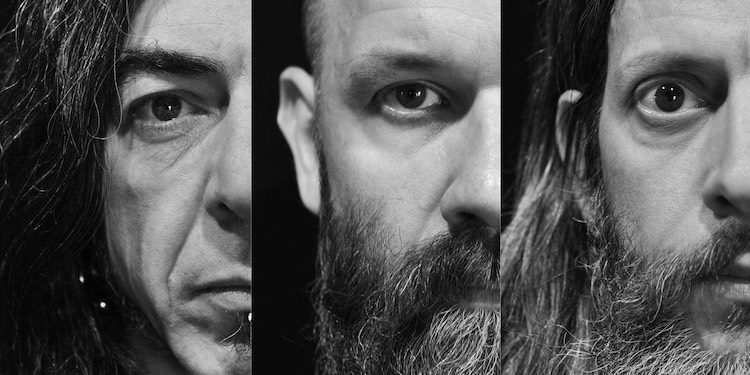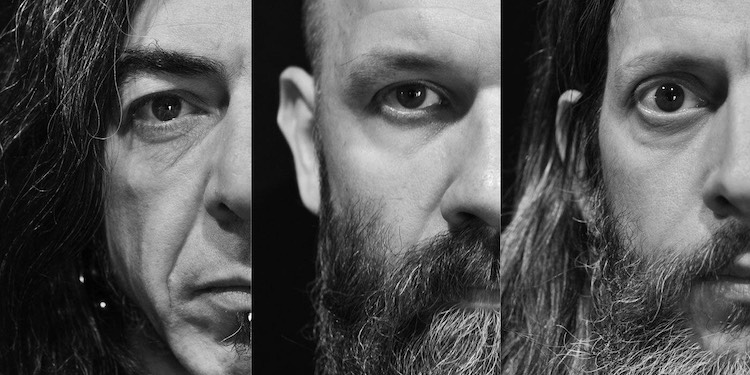 There's no band quite like UFOMAMMUT. Their performance at NWTF 2018 was one of the most cosmic, engrossing experiences I've ever had in music. They're insurmountably heavy and unbelievably melodic all at the same time, and they can take you out of your body into otherworld realms on the back of their riffs. 2019 marks their 20th anniversary as a band – a massive accomplishment – and you can feel how seamless and organic their creations are when you hear them. Today we're honoured to be sharing a breathtaking acoustic set filmed on April 5th, 2019, at Gaswerk, Winterthur in Switzerland, filmed by Andreas Weimann/2andi2. They've also just announced a special anniversary box set entitled XX set to release on September 9th, 2019, via their record label Supernatural Cat. You can pre-order XX right here, and all the info about what's included is below. Right now, I have to insist that you watch this gorgeous full set and drift away into the heavens with UFOMAMMUT…
"We thought it could have been great to celebrate our twenty years as a band with something different. We wanted to collect all our music in a single place, but we wanted also to do something that we never did before, so we thought about to play a different version of some songs. The 'acoustic side' came out from that and we're very proud of the result we were able to play in front of our beloved fans during our latest spring tour. It was amazing to share these songs with all the people that are following us since the beginning. This is a present for all of them and also for us, for what we've been during these long twenty years."
To be released on both CD and LP, the XX box set will feature nine UFOMAMMUT albums, all individually housed in sleeves with exclusive cover artworks, created specifically for this release. The box sets will include all eight studio albums; Godlike Snake, Snailking, Lucifer Song, Idolum, Eve, Oro, Ecate, and 8. Additionally, the box will include a new release, titled XX. This new recording features six revisited tracks – "Satan," "Plouton," "Lacrimosa," "Infearnatural," "Mars," and "Destroyer – which were re-recorded during the band's recent European tour. These special box sets will also include a 64-page book with original covers, photos, and lyrics to all songs with an additional poster, backpatch, and sticker.
UFOMAMMUT 2019 Live Dates:
7/11/2019 Ostia Antica – Roma, IT w/ Neurosis, Yob
7/12/2019 Carroponte – Milano, IT w/ Neurosis, Yob
8/04/2019 East Edge Festival – Solkan, SI
8/18/2019 Motocultor Festival – Saint Nolff, FR
9/11/2019 Aglomerat – Moscow, RU
9/12/2019 MOD – St. Petersburg, RU
9/26/2019 Le Fil – Saint Etienne, FR
9/27/2019 Petit Bain – Paris, FR
9/28/2019 The Garage – London, UK
9/29/2019 Magasin 4 – Brussels, BE
9/30/2019 Melkweg – Amsterdam, NL
10/02/2019 Vega – Copenhagen, DK
10/03/2019 Sticky Fingers – Göteborg, SE
10/04/2019 Høstsabbat – Oslo, NO
10/05/2019 Plan B Clubshow – Malmö, SE
10/06/2019 Debaser – Stockholm, SE
10/08/2019 On The Rocks – Helsinki, FI
10/09/2019 Von Krahl – Tallinn, ES
10/10/2019 Melna Piektdiena – Riga, LV
10/11/2019 Narauti – Vilnius, LT
10/12/2019 Hydrozagadka – Warsaw, PL
10/13/2019 Zet Pe Te – Krakow, PL
10/15/2019 Rockhouse – Salzburg, AT
10/16/2019 Mochvara – Zagreb, HR

Enjoy this post? Donate to CVLT Nation to help keep us going!