Witness the Mind Altering & Surreal Art of Franklin Cascaes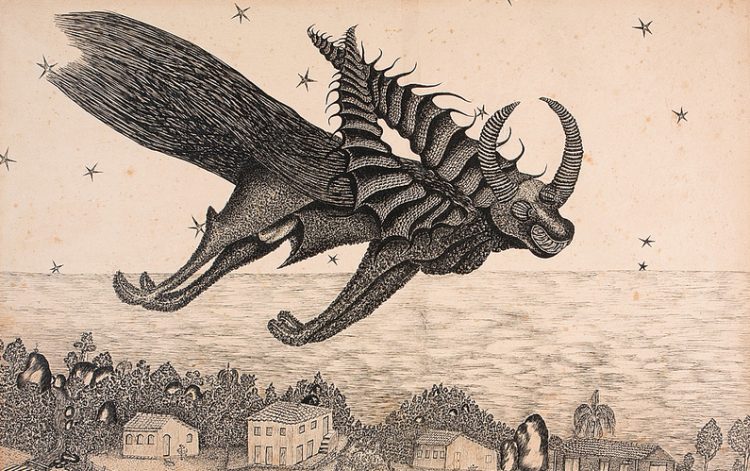 Excuse me as I stare at the mind-melting art of Franklin Cascaes. His surreal pictures are full of morbid imagination that make me say to myself what kind of universe is he plugged into! Nuff respect due to Monster Brains for featuring his work on their killer site!
"A researcher of the Azorean culture, folklorist, ceramist, anthropologist, engraver and Brazilian writer. Cascaes was born on the beach of Itaguaçu, in the mainland of Floranópolis. He dedicated his life to the study of the Azorean culture in the Santa Catarina Island and region, including folkloric, cultural aspects, their legends and superstitions." – quote source

Enjoy this post? Donate to CVLT Nation to help keep us going!