Right about now, I fear nothing because my mind is strong and clear! I'm ready to defend my braincells and physical body against white supremacy and everything it stands for. This is why I love listening to music that causes mental pain to the feeble racists that are trying to rule this planet. SOW DISCORD's soon to be released album Quiet Earth is a disorienting electronic Doom record that's beyond suffocating. Every second I listen to this band I feel challenged in a good way – sonic torture has never sounded so good! Today we're premiering the band's new psychedelic visual for their song "When It Has Finally Come To Pass." Make sure to pre-order their album Quiet Earth HERE! Do the right thing and tune into this mind-fuck of a band – your existence will never be the same…
Quiet Earth is a cavernous, bass heavy unrelenting sonic animal, born from a dense, complex and hyper detailed construction of samples, explosive kick drums, guitars and and junk percussion, that are constantly changing shape, imploding and turning themselves inside out, creating entirely new landscapes from within and around themselves. At times it is like watching a building crumble in slow motion, being fully aware of every small fragment of dust and debris suspended in air before it hits the ground, settling only briefly to rebuild itself and evolve into something even more ominous and foreboding.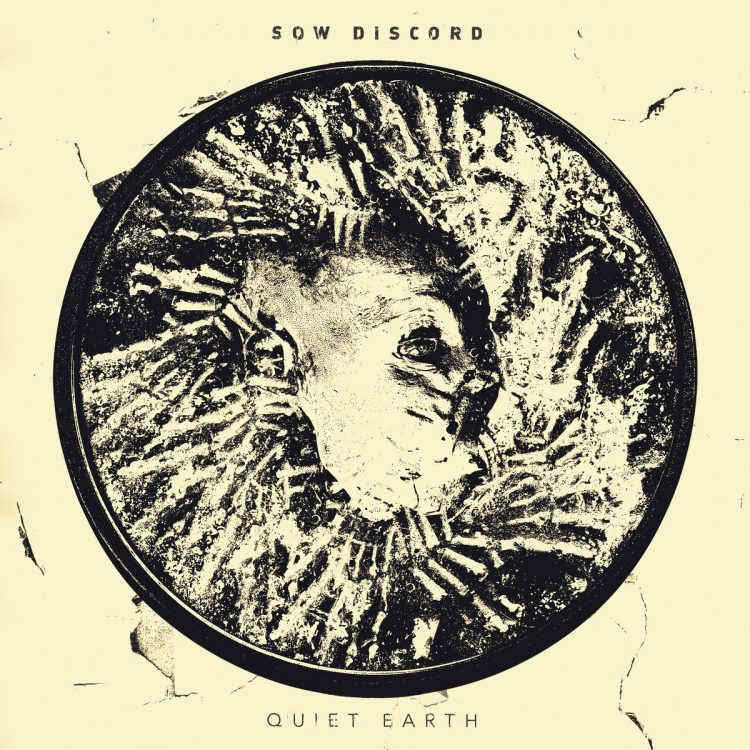 Tracklist:
1. When It Has Finally Come To Pass 
2. Ruler
3. Everything Has Been Exhausted
4. Watching From The Centre Feat. Many Blessings
5. Desalination 
6. An Eroded Fortune Feat. The Body
7. Functionally Extinct
8. The World Looks On With Pity And Scorn

Additional drums, guitars and vocals from The Body, Benjamin Wayne Andrews (My Disco, Agents Of Abhorrence) & Ethan McCarthy (Many Blessings, Primitive Man).
Release date: July 15, 2020.