A veteran of heavy music's wide umbrella, Jose De Lara has been at the helm of countless projects throughout the years (DRUNK DAD, PROTOKOLL) but his most salient and secretive outfit has been the elusive industrial of his solo works, DARKWRAITH COVENANT. Pulling from the pioneers of militant societal antagonism a la Front 242 and Nitzer Ebb, DARKWRAITH piles on saturated bass sequences spanning innumerable octaves substantiated by the clamor of metallic percussion salvaged from the abandoned wreckage of a demolished skyscraper. It feels like there's always a low-level emergency as the voice of a disembodied action hero like Duke Nukem shouts robotic commands over the intercom of a panopticon. But, while aesthetically reminiscent of an early MS-DOS game, the lyrical themes are all too modern — drone warfare, shadowy government fearmongering, opaque authoritarianism under the guise of security. What we've grown to love about the style is what pisses us off the most about our real world and his latest video for the single "The Last Word" ticks every box imaginable.
In De Lara's own words:
Darkwraith Covenant Industries Inc. is a name that strikes fear and awe into the hearts of many, and for good reason. We are a Misfortune 500 company based out of the Silicon Forest in Portland, OR, specializing in the dark arts of Occultism⛧ and Paramilitary Defense. Our divisions are dedicated to the advancement of heavy industry, noise research, video production, and propaganda dissemination. We have a great many tools in our arsenal to ensure that the dark powers behind us are always given the upper hand.From our Electronic Signals Intelligence, Psychotronic Warfare, and Aural Weapons Research divisions, we seek out the most advanced, cutting-edge technology and weaponry to dominate the battlefield and conquer our enemies. Our Agitprop and Subliminal Messaging programs are also used to spread disinformation and propaganda, so that our opponents are never fully aware of the true extent of our power. But we are also a company that cares, and while our Board of Directors may be heavily invested in the suffering of marginalized people in the Global South, we also strive to do what we can to produce clothing products as ethically as possible. Darkwraith Covenant is committed to ensuring that our products are made with the utmost care and respect for those who use them. Nevertheless, Darkwraith Covenant is a force to be reckoned with. Our advanced technology, combined with our will to succeed, will continue to drive our success for years to come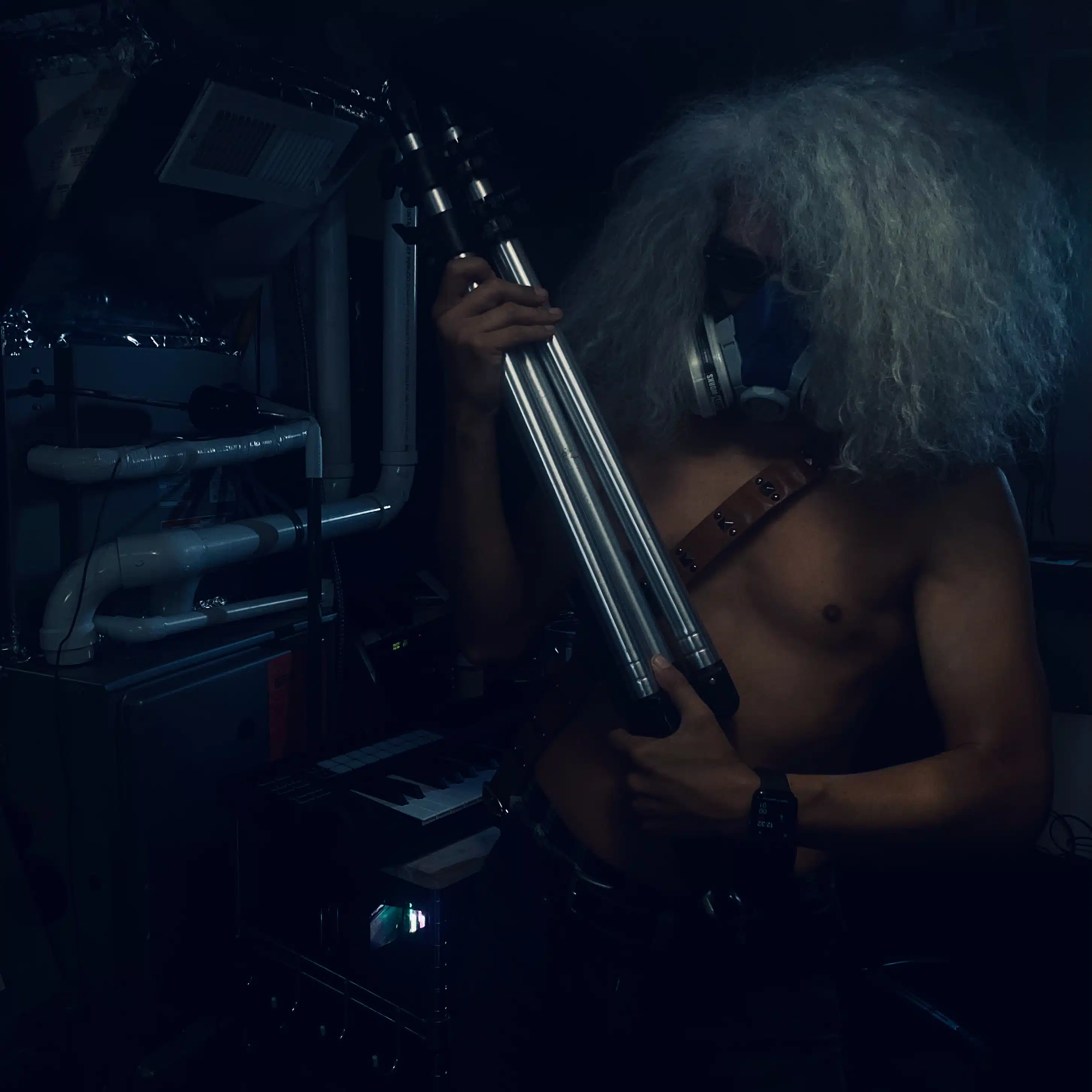 DARKWRAITH COVENANT released his latest album Demonstrational Document v2​.​1 a few months ago and is doing a short PNW tour this month with HEXX HEAD. Be on the lookout for a busy year for this vile villain!